Nations to Fight Malnutrition through Concrete Policies and Actions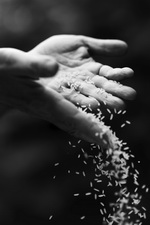 Representatives from over 170 countries gathered on November 19-21, 2014 in Rome, Italy for the 2nd International Conference on Nutrition (ICN2), organized by the Food and Agriculture Organization of the United Nations (FAO) and World Health Organization (WHO). Aiming to eradicate malnutrition globally, concrete commitments and policy recommendations were adopted during the opening of the conference.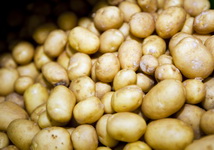 A group of researchers from RIKEN Center for Sustainable Resource Science led by Kazuki Saito has discovered a way in producing safer potatoes. This discovery is necessary since potatoes secrete solanine and chacocine, toxins also known as steroidal glycoalkoids (SGA), which provide defense for growing sprouts against potential pest. Presence of these toxins at high level is poisonous and dangerous for human health. By identifying the process involved in SGA production, particularly the genes involved in cholesterol synthesis, the group was able to find the main gene responsible for this mechanism.
Philippine Biotech Week Highlights Biotech Education for Students, Key Stakeholders
The Philippine Commission on Higher Education (CHEd) hosts this year's celebration of the National Biotechnology Week (NBW) which runs from November 24-28, 2014 at CHEd Main Office in Quezon City focusing on the theme "Edukasyon sa Bioteknolohiya: Pagyamanin para sa Kinabukasan Natin" (Fostering Education in Biotechnology for our Future). The event aims to bring public consciousness on the role of biotechnology in food production, food security, and hunger alleviation.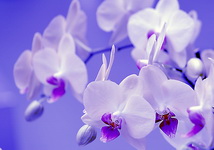 An international collaboration led by scientists from China, Taiwan, and Belgium, has sequenced the genome of the orchid Phalaenopsis equestris, a favored parental plant in orchid breeding and the first sequenced representative of plants that perform photosynthesis using crassulacean acid metabolism.

A biweekly update on genome editing research, regulations, and impact
produced by ISAAA Inc.

A monthly update on gene drive research and development provided by ISAAA in collaboration with the Outreach Network for Gene Drive Research
GM APPROVAL UPDATES
Brazil approved the wheat event HB4 for commercial cultivation.
The Philippines approved the eggplant event EE-1 for cultivation
The USA approved the canola event MON94100 for food and feed.
Nigeria approved the wheat event HB4 for food and feed.
The USA approved the corn event MON87429 for food and feed.

Ghana approved the cowpea event AAT709A for food, feed, and cultivation.
Biotech Updates is a weekly newsletter of ISAAA, a not-for-profit organization. It is distributed for free to over 22,000 subscribers worldwide to inform them about the key developments in biosciences, especially in biotechnology. Your support will help us in our mission to feed the world with knowledge. You can help by donating as little as $10.