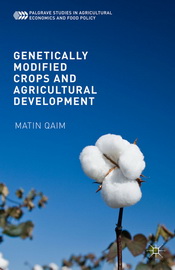 In spite of the rapid adoption of GM crops, their use remains contentious. Public opposition and overregulation have become real threats to further developments in modern plant sciences. It is widely believed that GM crops are bad for human health, damage the environment, and hurt smallholder farmers in developing countries, but research shows that the opposite is true. Matin Qaim, a professor of agricultural economics in Germany, has studied the impacts around the world. He has now written a book about his 20 years of experience. The book "Genetically Modified Crops and Agricultural Development" was recently published by Palgrave Macmillan.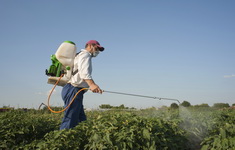 A peer review expert group composed of scientists from the European Food Safety Authority (EFSA) and representatives of risk assessment bodies in EU Member States have finalized the reassessment of glyphosate. The report concludes that glyphosate is unlikely to be genotoxic (damaging to DNA), or to pose a carcinogenic hazard to humans, and proposes a new safety measure that will tighten the control of glyphosate residues in food.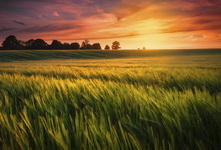 A team of scientists from the International Maize and Wheat Improvement Center (CIMMYT) in Mexico, together with partners in China, Norway, and Australia have sequenced and described a gene that can help wheat to resist four serious fungal diseases. The research team isolated the wheat gene Lr67, revealing how it hampers the growth of fungal pathogen through a novel mechanism.

A biweekly update on gene editing research, regulations, and impact
produced by ISAAA Inc.

A monthly update on gene drive research and development provided by ISAAA in collaboration with the Outreach Network for Gene Drive Research
Biotech Updates is a weekly newsletter of ISAAA, a not-for-profit organization. It is distributed for free to over 22,000 subscribers worldwide to inform them about the key developments in biosciences, especially in biotechnology. Your support will help us in our mission to feed the world with knowledge. You can help by donating as little as $10.