Researchers Use Order Theory to Show the Connection Between CO2 Emission and GM Crops
April 24, 2019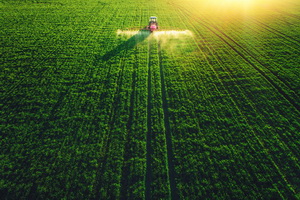 Genetic modification (GM) and climate change are two ecological issues that are highly debated globally. GM crops is one of the proposed solutions in decreasing the impacts of agricultural processes on the environment and to increase production as well. In 2017, 27 countries have planted GM crops.
Nancy Y. Quintero and Isaac Cohen from Universidad de Pamplona (Colombia) and Universidad Tecnológica Nacional (Argentina), respectively, released an article to give insights about the possible linkages between the cultivated areas and the CO2 emissions in the GM-adopting countries. They also aimed to establish meaningful connections between attributes related to socio-economic situations and the environmental impacts of GM crops. To give mathematical support to such links, they used the methodology called Order Theory, which tackles binary relations in analysis.
Results showed that Paraguay, India, Burkina Faso, Brazil, and Pakistan could play the biggest role in mitigating climate change through decrease in CO2 emission levels using GM crops.
Read more findings in Environmental Modeling & Assessment.
Biotech Updates is a weekly newsletter of ISAAA, a not-for-profit organization. It is distributed for free to over 22,000 subscribers worldwide to inform them about the key developments in biosciences, especially in biotechnology. Your support will help us in our mission to feed the world with knowledge. You can help by donating as little as $10.