Australian OGTR Grants Permit to GM Wheat Field Trial
April 24, 2019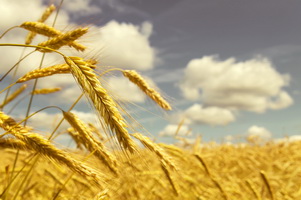 Australia's Office of the Gene Technology Regulator (OGTR) has issued license DIR 165 to the University of Melbourne for the limited and controlled release (field trial) of wheat genetically modified (GM) for altered iron uptake, transport, and bioavailability.
The field trial will take place between April 2019 and December 2023 at sites in New South Wales, Victoria, and Western Australia. In the first year, the field trial will be conducted at up to two trial sites, with a maximum combined area of 4 hectares. In the remaining four years, the field trial will be conducted at up to 10 trial sites per year, with a maximum combined area of 20 hectares per year. It will gather research and regulatory data under field conditions. The GM wheat grown in the field trial will not be used in human food or animal feed.
The Risk Assessment and Risk Management Plan (RARMP) and the license were finalized from input received during consultation with the public, State and Territory governments, Australian Government agencies, the Minister for the Environment, the Gene Technology Technical Advisory Committee and local councils.
The finalized RARMP, a summary of the RARMP, a set of Questions and Answers on this decision and a copy of the license, are available online from the DIR 165 page in the OGTR website.
The Crop Biotech Update is a weekly newsletter of ISAAA, a non-for-profit organization. The CBU is distributed for free to over 23,000 subscribers worldwide to inform them about the key developments in biosciences, especially in agricultural biotechnology. Your support will help us in our mission to feed the world with knowledge. You can help by donating as little as $10.