Gene-edited High Oleic Soybean Oil Now Available in the US
March 27, 2019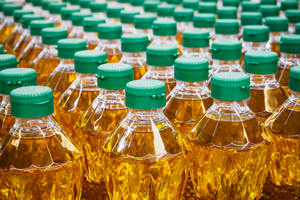 Premium quality high-oleic soybean oil developed through gene editing is now available in the US market. The soybean oil known as CalynoTM was developed by experts from Calyxt, Inc. This is the first gene-edited food released for consumers in the US.
Calyxt scientists turned off two genes involved in fatty-acid synthesis. Unlike traditional GMOs, this particular soybean had genes turned off instead of having another organism's gene inserted to it. This resulted to the Calyno oil being 80% higher in oleic acid, 20% less in saturated fatty acids, has 0 grams trans fat per serving, has three times the fry-life and has a longer shelf-life compared to the current soybean oil being sold in the market. Although the same process can be achieved through conventional crossbreeding, gene editing allows scientists to produce the crop with the desired trait more precisely and in less time.
The successful introduction of the new soybean oil into the U.S. food industry may signify that food manufacturers and consumers are now welcoming scientific innovation, particularly gene-editing, to have access to healthier foods.
See the press release for more details.
Biotech Updates is a weekly newsletter of ISAAA, a not-for-profit organization. It is distributed for free to over 22,000 subscribers worldwide to inform them about the key developments in biosciences, especially in biotechnology. Your support will help us in our mission to feed the world with knowledge. You can help by donating as little as $10.