Stakeholders in the Philippines Briefed on Science-based Framework for Regulation of Breeding Stacks
January 23, 2019
To provide regulators with information and science-based framework for regulation of breeding trait stacks, the Department of Agriculture Biotech Program Office (DA-BPO) and the Biotechnology Coalition of the Philippines (BCP), in partnership with the National Academy of Science and Technology, Philippines (NAST PHL) organized the Science Policy Forum on Science-based Regulation of Breeding Stacks at the Bellevue Manila on January 22, 2019.
Regulators and other stakeholders, including academicians, scientists, and private sector representatives participated in the forum where the following topics were presented: Philippine registration of genetically modified (GM) plants and plant products under the Joint Department Circular (JDC), safety of evaluation of breeding stacks in the Philippines, status of approvals under the JDC, and general principles of science-based registration of GM stacks. Various country experiences on the regulation of breeding stacks were also presented, including the Japanese, U.S., and Canadian systems of registration of breeding stacks by invited foreign experts.
The forum ended with a united call for science based-assessment of GM crops with stacked traits, to learn from the regulatory experiences of other countries, to not allow unfounded fears to deter progress, and for stakeholders to speak about science facts and help dispel science myths.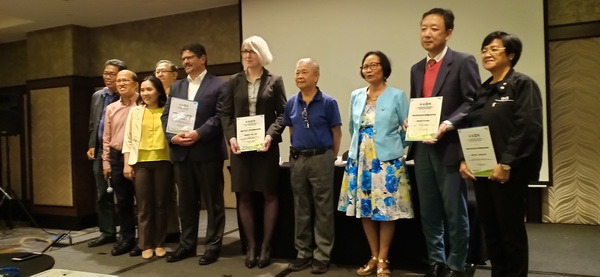 To learn more about the National Academy of Science and Technology of the Philippines, visit their website.
Biotech Updates is a weekly newsletter of ISAAA, a not-for-profit organization. It is distributed for free to over 22,000 subscribers worldwide to inform them about the key developments in biosciences, especially in biotechnology. Your support will help us in our mission to feed the world with knowledge. You can help by donating as little as $10.