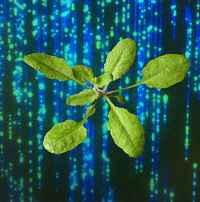 Researchers from the Salk Institute used the latest DNA sequencing technologies to study exactly what happens at a molecular level when new genes are inserted into plants. Scientists usually rely on Agrobacterium tumefaciens when they want to put a new gene into a plant. Decades ago, scientists discovered that when the bacteria infected a tree, it transferred some of its DNA to the tree's genome. Since then, researchers have co-opted this transfer ability of Agrobacterium for their own purposes, using its transfer-DNA (T-DNA) to move a desired gene into a plant. Recently, DNA sequencing technologies started to hint that when the Agrobacterium T-DNA is used to insert new genes into a plant, it may cause additional changes to the structural and chemical properties of the native DNA.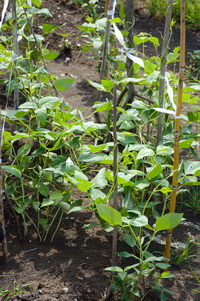 After almost a decade of trials, Nigeria is now on the road towards the commercialization of Bt cowpea. The Bt crop, known as pod borer resistant (PBR) cowpea, was presented to the public by the National Biosafety Management Agency (NBMA). The potential benefits of the crop were highlighted in the event, which was aimed at getting comments from scientists, farmers, policy makers, civil society organizations, experts, faith-based organizations, and the media.
John Innes Centre Applies for GM Wheat, CRISPR Brassica Field Trials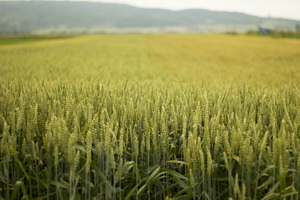 A team of researchers at the John Innes Centre (JIC) headed by Prof. Cristobal Uauy has applied for consent to conduct field trials of genetically modified (GM) wheat to the Department of Environment, Food and Rural Affairs (Defra). Two small-scale trials are planned to be conducted within the existing facilities of the JIC, starting in the spring and summer of 2019 and will continue until 2022. The trials will be done to determine if the GM wheat has the same plant height and grain production traits as its parent line.

A biweekly update on gene editing research, regulations, and impact
produced by ISAAA Inc.

A monthly update on gene drive research and development provided by ISAAA in collaboration with the Outreach Network for Gene Drive Research
Biotech Updates is a weekly newsletter of ISAAA, a not-for-profit organization. It is distributed for free to over 22,000 subscribers worldwide to inform them about the key developments in biosciences, especially in biotechnology. Your support will help us in our mission to feed the world with knowledge. You can help by donating as little as $10.