Large US Study Says No Link Between Glyphosate and Cancer
November 15, 2017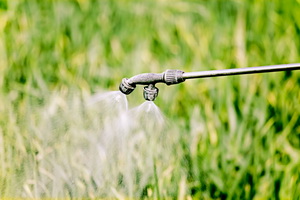 A large, prospective cohort study conducted among agricultural workers, farmers and their families in Iowa and North Carolina in the United States reports that there are no associations between glyphosate use and overall cancer risk or with total lymphohematopoietic cancers, including non-Hodgkin lymphoma (NHL) and multiple myeloma.
The long term study updated the previous evaluation of glyphosate with cancer incidence, and is part of the Agricultural Health Study (AHS), a large and important project that tracks the health of agricultural workers and their families. Led by AHS principal investigator Laura Beane Freeman, the study results state that among 54,251 applicators studied, 44,932 (82.8%) used glyphosate. "Glyphosate was not statistically significantly associated with cancer at any site," the study said.
For more details, read the free paper titled "Glyphosate Use and Cancer Incidence in the Agricultural Health Study" in the Journal of the National Cancer Institute.
The Crop Biotech Update is a weekly newsletter of ISAAA, a not-for-profit organization. The CBU is distributed for free to over 23,000 subscribers worldwide to inform them about the key developments in biosciences, especially in agricultural biotechnology. Your support will help us in our mission to feed the world with knowledge. You can help by donating as little as $10.