BecA Director Asks Scientists to Tell the World about their Research
July 20, 2016
Dr. Appolinaire Djikeng, Director of the Biosciences east and central Africa hub at the International Livestock Research Institute (BecA-ILRI) has urged scientists in the region to communicate more about their valuable biosciences research outputs.
Speaking at a science communication workshop held at the Nairobi ILRI campus on June 28-29, 2016, Djikeng acknowledged that researchers hold onto considerable information that the world needs to hear about. He challenged scientists at BecA to ensure their work gets to the end user. "We have a lot of knowledge in the labs but we don't get it out sufficiently for people to appreciate our efforts," he said. Dr. Djikeng added that ineffective outreach could be the reason why researchers are not attracting funding from national budgets because "we have not made the case for policy makers to appreciate that what we are doing is useful to them."
The training was a joint partnership between BecA – ILRI Hub, the Virus Resistant Cassava for Africa (VIRCA) project and the International Service for the Acquisition of Agri-biotech Applications (ISAAA AfriCenter). BecA-ILRI Hub is a shared agricultural research and biosciences platform that increases access to world class laboratories for African and international scientists conducting research on African agricultural challenges.
Hannington Obiero, the field implementing coordinator of the VIRCA project, gave an overview of the project and acknowledged that "effective communication is key to the VIRCA project's success." He urged the VIRCA team to acquire communication skills needed "to complement the project's work so that it can be adopted by end-users."
The two-day course was structured to equip participants with the necessary skills to effectively communicate about their research. Dr. Roger Pelle, a principal scientist at the BecA-ILRI Hub termed the course as "a good exercise for all scientists" and lauded its participatory aspect as crucial to its success.
When asked what he liked most about the workshop, Paul Kuria, a scientist with the VIRCA project, said "the aspect of integrating science communication and social media" was very useful.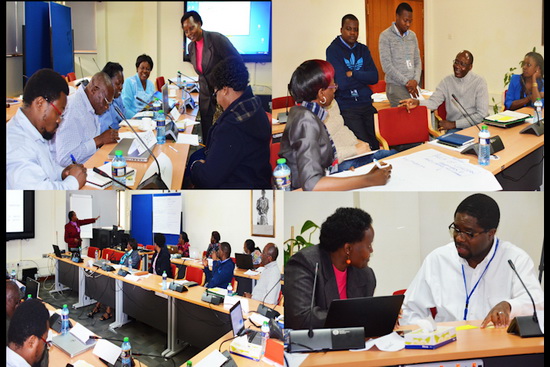 For more information about the workshop, contact Dr Margaret Karembu, Director, ISAAA
Afri
Center, at
mkarembu@isaaa.org
.
Biotech Updates is a weekly newsletter of ISAAA, a not-for-profit organization. It is distributed for free to over 22,000 subscribers worldwide to inform them about the key developments in biosciences, especially in biotechnology. Your support will help us in our mission to feed the world with knowledge. You can help by donating as little as $10.