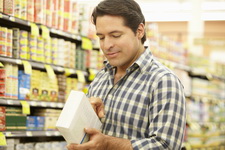 American farmers, producers, and other agri-business stakeholders welcomed the passage of the National Bioengineered Food Disclosure Standard by the House of Representatives. The legislation is expected to provide a transparent and uniform national food labeling standard. The bill now goes to President Barack Obama to be signed and passed into a law.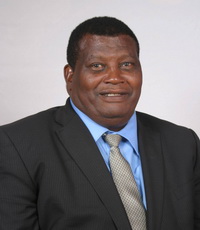 Senate Education Committee Chairman, Honorable Daniel Karaba, has urged Kenya to take up biotechnology to boost food security. Speaking at a biotech communication and sensitization training for journalists and extension officers held on July 7-8, 2016 at Mountain Breeze Hotel in Embu County, Eastern Kenya, Hon. Karaba said that countries that had embraced biotech crops are more food secure and have a thriving economy. He dismissed reports that attribute cancer to
GM foods
.
"We should not talk about cancer as being a result of biotechnology. This is a retrogressive propaganda that will not help us. We can't think that we will be dynamic unless we act now. Biotechnology will help Kenya employ more people in agriculture and manufacturing areas," said Hon. Karaba.
He called on local leaders who have participated in study tours in
biotech
growing countries to share the knowledge gained with decision makers in order to encourage acceptance of the crops in the country. He promised to support and advocate biotech crops to decision makers.
"The Senate will soon hold discussions with the Health and Agriculture Cabinet secretaries in a bid to see how the country can reap the benefits of biotechnology and demystify myths confronting it," said Hon. Karaba.
The workshop was organized by African Agricultural Technology Foundation under the Water Efficient Maize for Africa (WEMA) project.
GM Mosquitoes Reduce Dengue Fever Cases by 91% in Piracicaba, Brazil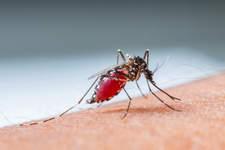 A year after the genetically modified Friendly™ Aedes mosquitoes were launched in Piracicaba, Brazil, the Epidemiologic Surveillance service released new data which showed a 91% reduction in dengue fever cases in the CECAP/El Dorado District. Dengue fever cases decreased to just 12 in 2015/2016, against the 133 cases in the previous year. According to Epidemiologic Surveillance, the rest of the municipality saw a 52% reduction in dengue fever incidence during the same period, from 3,487 cases in the 2014/2015 period to 1,676 cases in 2015/2016.
The report also showed that in 2015/2016 dengue-year, the rate in CECAP/El Dorado was 45% lower than the rest of the municipality, whereas it was 195% larger in the previous year. The latest data roundup also reports zero cases of Zika and chikungunya in CECAP/Eldorado.
"Over the course of one year, we were able to bring the dengue fever incidence down by more than 50% in Piracicaba. In CECAP/Eldorado, where we had the Friendly™ Aedes project, the reduction was extraordinary, going over 90%," says Pedro Mello, the city's Secretary of Health.
Produced by Oxitec do Brasil, Friendly™ Aedes have been used in Piracicaba since April 30, 2015, when the first insects were released in CECAP/Eldorado. For more details, read the news release at the Oxitec website.

A biweekly update on gene editing research, regulations, and impact
produced by ISAAA Inc.

A monthly update on gene drive research and development provided by ISAAA in collaboration with the Outreach Network for Gene Drive Research
GM APPROVAL UPDATES
Brazil approved the wheat event HB4 for commercial cultivation.
The Philippines approved the eggplant event EE-1 for cultivation
The USA approved the canola event MON94100 for food and feed.
Nigeria approved the wheat event HB4 for food and feed.
The USA approved the corn event MON87429 for food and feed.

Ghana approved the cowpea event AAT709A for food, feed, and cultivation.
Biotech Updates is a weekly newsletter of ISAAA, a not-for-profit organization. It is distributed for free to over 22,000 subscribers worldwide to inform them about the key developments in biosciences, especially in biotechnology. Your support will help us in our mission to feed the world with knowledge. You can help by donating as little as $10.