Filipino Experts and Agri Stakeholders Discuss Gender and GM Crops
September 16, 2015
Scientists
, professors,
farmer
representatives, extension workers and other agriculture stakeholders in the
Philippines
discussed research and non-research needs on the link between
GM crops
and gender during a roundtable discussion titled
Gender and GM Crops: Study findings and identification of gaps relevant to biosafety regulations and GM adoption in the Philippines
on September 2, 2015 at SEARCA, College, Laguna.
The roundtable discussion shared research results that have identified gender differentiated benefits of GM in several developing countries, including the Philippines. Findings of a project conducted in the Philippines included a qualitative exploratory study, and an economic study on gender impacts of
GM corn
. This project was funded by the International Development Research Centre (IDRC/CRDI) and was implemented by faculty at UP Los Baños. The Ecosystems Research and Development Bureau (ERDB) presented an overview of the Harmonized Gender and Development Guidelines in the Philippines and its implications to gender observations, in addition to results from a study on
herbicide tolerant
(Ht) corn done by ERDB.
Several gaps were identified in exploring the link between gender and GM crops, including the need for training of local government units, studies using alternative research methodologies, and on the intersection of gender, class, and ethnicity, among others. Potential interventions for women's empowerment were also identified in the roundtable.
The activity was organized by the Southeast Asian Regional Center for Graduate Study and Research in Agriculture-Biotechnology Information Center (SEARCA BIC) and the Program for Biosafety Systems facilitated by the International Food Policy Research Institute (IFPRI).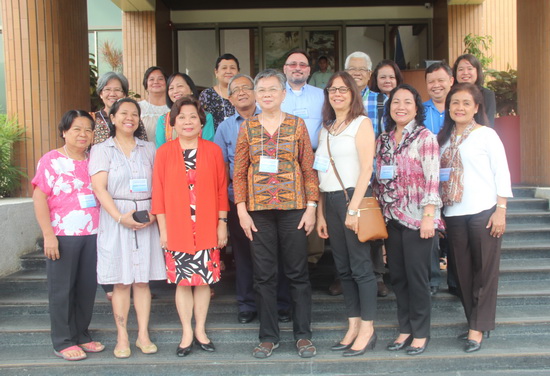 For more information about biotech developments in the Philippines or in Southeast Asia, visit
SEARCA BIC website
.
Biotech Updates is a weekly newsletter of ISAAA, a not-for-profit organization. It is distributed for free to over 22,000 subscribers worldwide to inform them about the key developments in biosciences, especially in biotechnology. Your support will help us in our mission to feed the world with knowledge. You can help by donating as little as $10.