Certified GM Foods in China Safe, According to the Ministry of Agriculture
September 2, 2015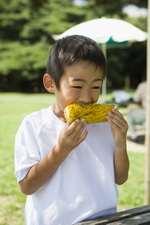 The Ministry of Agriculture of China through its website has issued a statement saying that all certified genetically modified foods that are sold on the Chinese market are safe. China has established a safety supervision system that covers the complete chain of GM products, including research, production and trading, according to the ministry.
The ministry will work with other departments to improve legislation of GM products and their testing technologies to ensure their safety, the ministry said in a reply to a March proposal by 10 members of China's top political advisory body on the improved safety management of GM foods. The reply, posted on the ministry's website, said that China and other countries have done much research on the safety of GM foods that proved certified GM foods are as safe as traditional foods.
"Internationally, there is a conclusion on the safety of GM foods, that is, that all GM foods that have passed safety evaluation and been certified are safe," the ministry said. The reply added, "The conclusion by the World Health Organization is that no health damage has been seen in any people worldwide who have consumed GM foods that have been approved by authorities."
For more details, read the news release posted on the website of the Ministry of Agriculture of the People's Republic of China.
Biotech Updates is a weekly newsletter of ISAAA, a not-for-profit organization. It is distributed for free to over 22,000 subscribers worldwide to inform them about the key developments in biosciences, especially in biotechnology. Your support will help us in our mission to feed the world with knowledge. You can help by donating as little as $10.