Japanese Farmers Sign Petition in Support of Biotech Crops
April 1, 2015
Some 50 farmers in the Japanese cities of Iwamizawa and Kitami in the island of Hokkaido signed a petition to support biotech/GM crops, their field trials, and cultivation, in two separate fora on March 26 and 27, respectively. Farmers were initially briefed on biotech crops, their benefits and potentials in the country and the Philippine experience in planting biotech corn. The fora was organized by Nippon BIC, Hokkaido Bio-Industry Association and ISAAA for farmers and farmer leaders to provide an insight on biotech crops and on how their voice and united action is vital in getting biotech crops planted in the country.
Dr. Fusao Tomita, director of Nippon BIC provided the current state of biotechnology and GM crops in Japan and Dr. Rhodora R. Aldemita of ISAAA presented the global and Philippine biotech/GM crop commercialization status, as well as lessons learned in moving biotech corn adoption in the Philippines. Farmer Mr. Yoshismasa Miyai gave his views in adopting new technologies, including biotech/GM crops in the forum in Iwamizawa City while farmer Mr. Yasushi Onodera gave a presentation on sugarbeet farming and his desire to plant GM sugarbeet in the Kitami City forum.
Farmer leader Hiroyuki Baba expressed his desire to collect more signatures for the petition which they will submit to the concerned government ministries as soon as possible.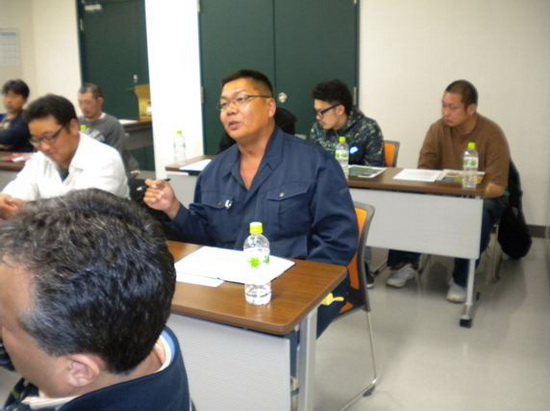 For details, contact Dr. Fusao Tomita of Nippon BIC at YRL05042@nifty.com or f.tomita@isaaa.org.
Biotech Updates is a weekly newsletter of ISAAA, a not-for-profit organization. It is distributed for free to over 22,000 subscribers worldwide to inform them about the key developments in biosciences, especially in biotechnology. Your support will help us in our mission to feed the world with knowledge. You can help by donating as little as $10.
See more articles:

News from Around the World

Research Highlights

Beyond Crop Biotech

From the BICs

Announcements

Resources


Read the latest:


Subscribe to BU: