Around 100 farmers from different towns in the province of Camarines Sur, Philippines, as well as local agriculture officers, faculty, students, and staff of the Central Bicol State University of Agriculture (CBSUA) were enlightened on the science, safety, and potential benefits of the fruit and shoot borer resistant Bt eggplant developed by the University of the Philippines Los Baños (UPLB) during the Public Dialogue on Bt Eggplant held on March 27, 2015 at CBSUA, Pili, Camarines Sur.
Genetically Engineering Photosynthesis to Secure Food Production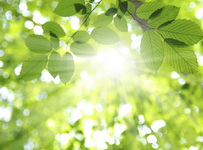 Photosynthesis is an important physiological process in plants due to its food production ability. A study by University of Illinois and CAS-MPG Partner Institute for Computational Biology, Shanghai, suggested that photosynthesis can play a key role in increasing the yield potential of a plant. Hence, improving a plant's photosynthetic efficiency can be a potential strategy in meeting the global food demand.
Researchers Develop Detailed Genetic Map of World Wheat Varieties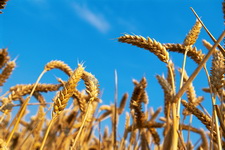 Kansas State University scientists led by Eduard Akhunov have released the first haplotype map of wheat, providing detailed description of genetic differences in a worldwide sample of wheat lines. The study included 62 wheat lines from around the world that were either modern cultivars or varieties not previously improved through formal breeding techniques, called landraces.
NEWS FROM AROUND THE WORLD

RESEARCH HIGHLIGHTS

News Archive | Translations

A biweekly update on gene editing research, regulations, and impact
produced by ISAAA Inc.

A monthly update on gene drive research and development provided by ISAAA in collaboration with the Outreach Network for Gene Drive Research
Biotech Updates is a weekly newsletter of ISAAA, a not-for-profit organization. It is distributed for free to over 22,000 subscribers worldwide to inform them about the key developments in biosciences, especially in biotechnology. Your support will help us in our mission to feed the world with knowledge. You can help by donating as little as $10.