Bt Eggplant Increases Farmers' Yields, Cuts Production Costs
June 2, 2021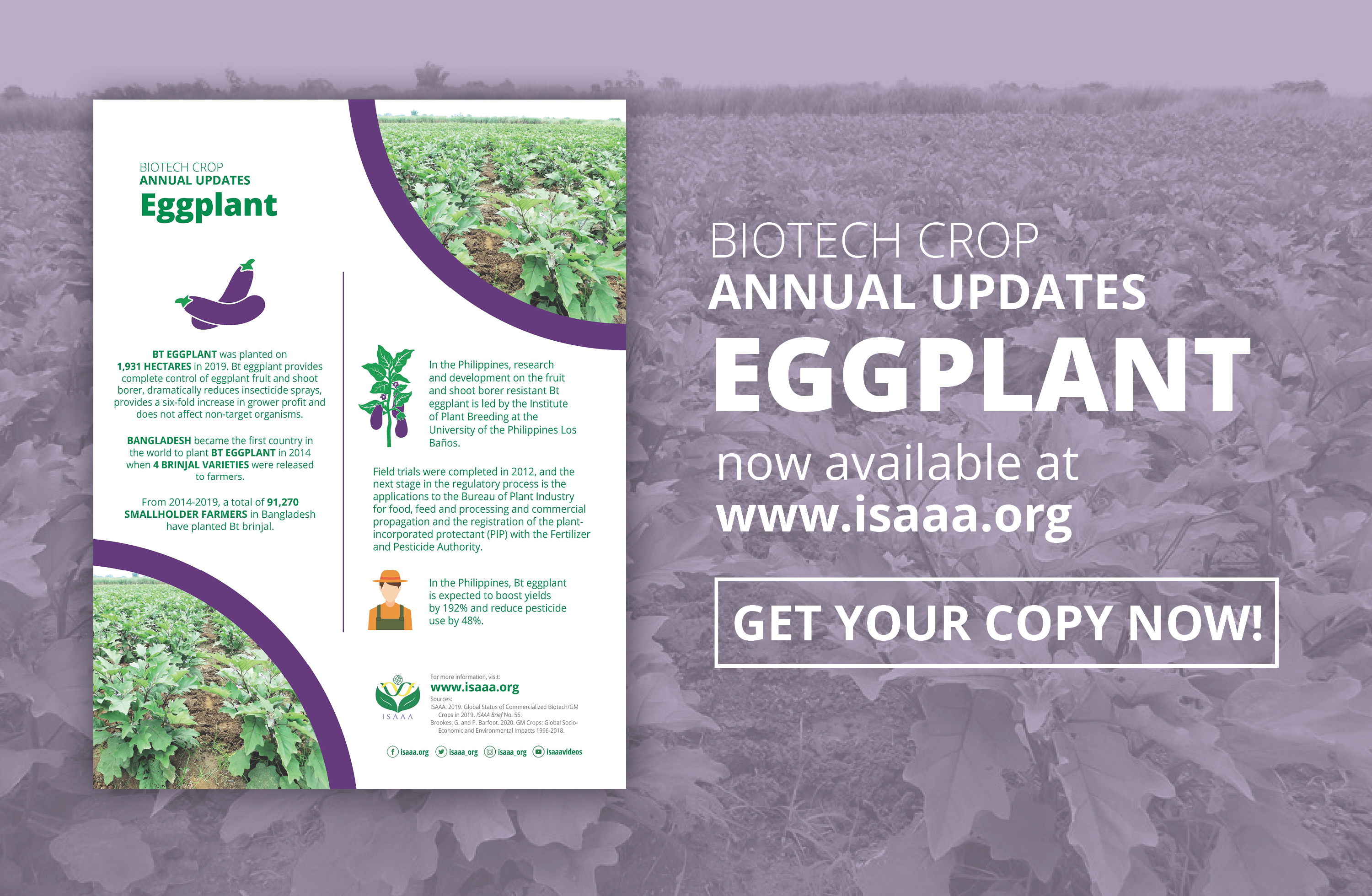 Eggplant is an important vegetable crop grown in many parts of the world. The eggplant fruit is used in several cuisines, preferred by many people as it absorbs oils and food flavors into its flesh through cooking. In some countries in South Asia such as India and Bangladesh, eggplant, locally known as brinjal, is a staple. It comes in different shapes and colors as some are striped and round, others white and short, looking like a chicken egg, thus its most famous name.
In the Philippines, eggplant is called talong, and it is the top vegetable crop in terms of production area where an average of 21,225 hectares is planted with eggplant each year. In Bangladesh, it is the third most important vegetable in terms of production, and it is grown on about 50,000 hectares across the country.
In these countries, eggplant farming is severely affected by the eggplant fruit and shoot borer (EFSB). Farmers experience significant yield losses up to 73% annually due to EFSB. To address this problem, many eggplant farmers in the Philippines and Bangladesh frequently spray chemical insecticides almost daily, or up to 80 times per cropping season, costing them almost 20-40% of the total production. The practice is unhealthy not only to farmers, their families, and communities but also to consumers and the environment. By using biotechnology to introduce FSB resistance in eggplant, farmers will benefit from high yields of good quality fruits. They will also save on production and labor costs as fewer or no pesticides will be used in controlling the insect pest.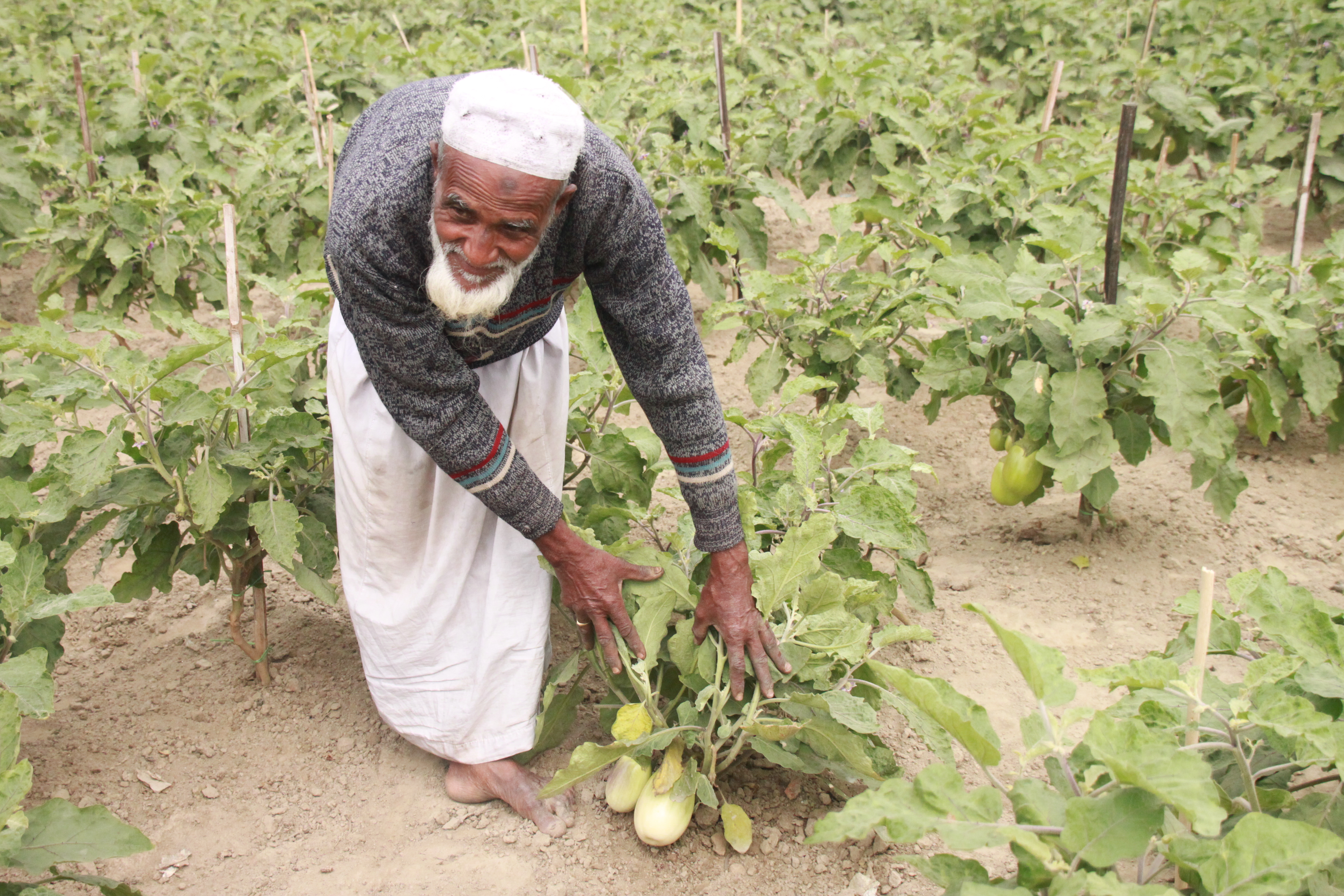 In 2014, Bangladesh became the first country in the world to approve the commercial planting of insect resistant Bt brinjal. Four Bt brinjal varieties were approved for release on October 30, 2013, in time for the 2013-2014 growing season, including Bt Uttara, Bt Kajla, Bt Nayantara, and Bt ISD006. On January 22, 2014, Agriculture Minister Matia Chowdhury officially distributed Bt brinjal seedlings to 20 farmers from Jamalpur, Gazipur, Pabna, and Rangpur districts. In 2017, approximately 34,500 farmers in Bangladesh planted Bt brinjal and in 2019, Bt brinjal was planted on 1,931 hectares in Bangladesh. Bt eggplant provides complete control of eggplant fruit and shoot borer, dramatically reduces insecticide sprays, provides a six-fold increase in grower profit, and does not affect non-target organisms.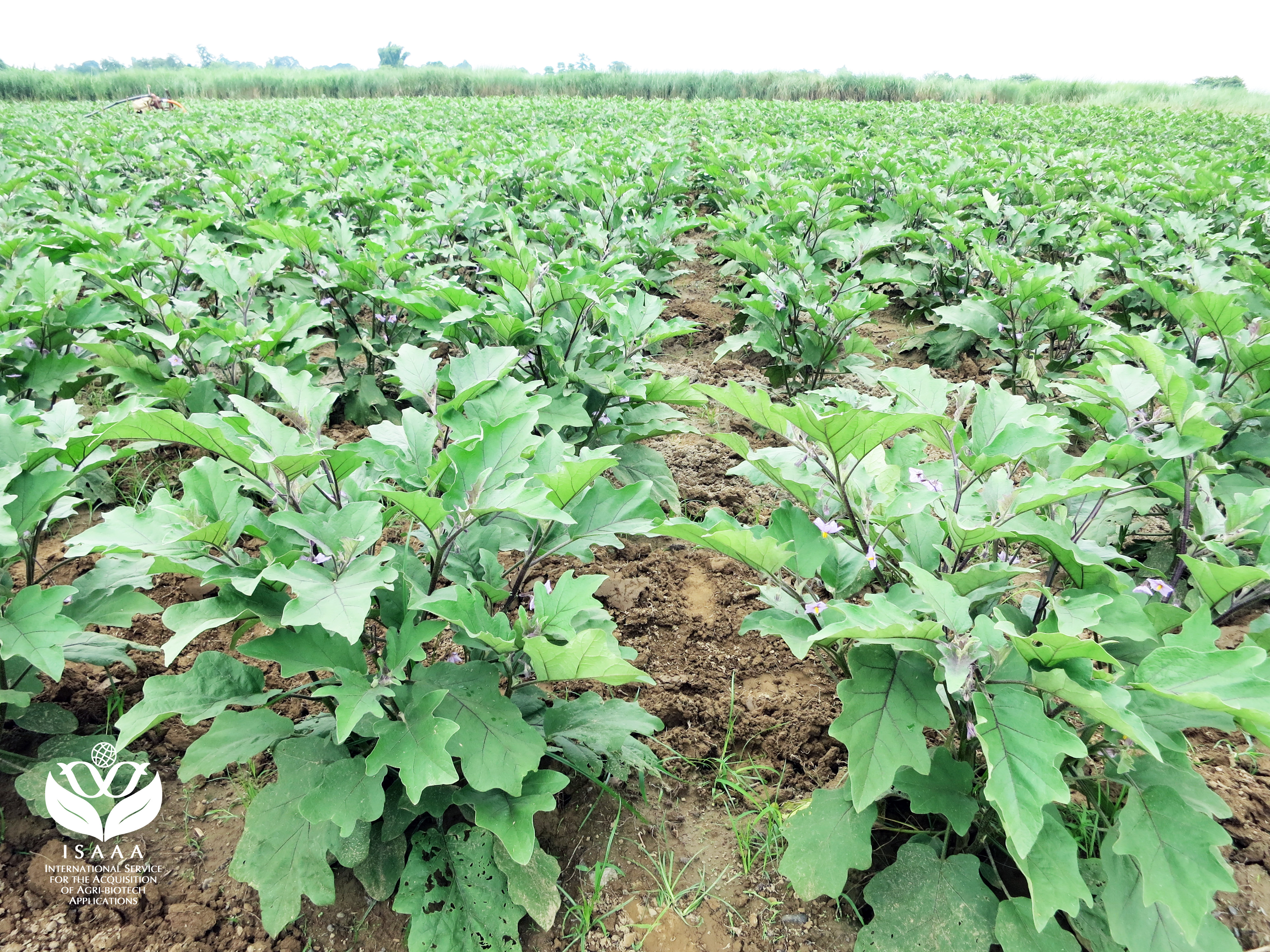 In the Philippines, research and development on the FSBR resistant Bt talong is led by the Institute of Plant Breeding at the University of the Philippines Los Baños. Field trials were completed in 2012, and the next stage in the regulatory process is the applications to the Bureau of Plant Industry for food, feed and processing, and commercial propagation and the registration of the plant incorporated protectant (PIP) with the Fertilizer and Pesticide Authority. If Bt talong is approved for commercial planting in the Philippines, it is expected to boost yields by 192% and reduce pesticide use by 48%.
For more about Bt eggplant, download and read Biotech Crop Annual Updates Eggplant.
Sources:
Science Speaks is ISAAA Inc.'s official blog. Weekly blog articles, authored by ISAAA writers, partners, and invited contributors, aim to help share, disseminate, and promote scientific knowledge and its vital role in achieving global agricultural sustainability and development. Your support to Science Speaks will help us achieve this goal. You can help us by donating as little as $10.