Questions and Answers about the Fruit and Shoot Borer Resistant Eggplant (Bt Talong), the First Filipino Biotech Product
September 23, 2020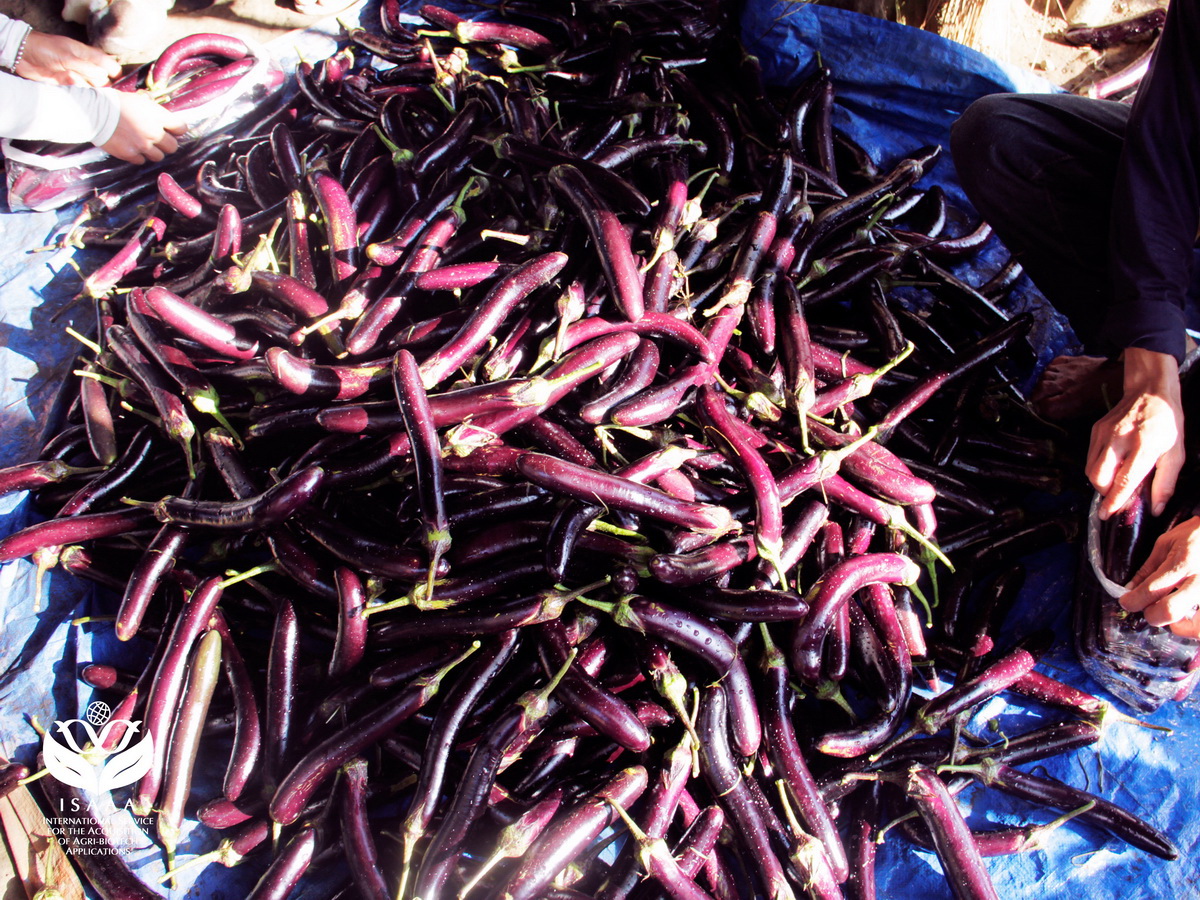 Eggplant is one of the world's most important vegetables. A staple in countries in South and Southeast Asia, it is widely used in many cuisines. In the Philippines, eggplant or
talong
is the number one vegetable in terms of production area, with an average of 21,225 hectares planted every year. The top five eggplant producing areas in the country are Ilocos, Central Luzon, Cagayan Valley, CALABARZON, and the Bicol region.
Why is eggplant important in the Philippines?

It is the leading vegetable crop in the Philippines in terms of area and volume of production.
Resource-poor farmers in many provinces grow eggplant and depend on it for their livelihood.
Rich in dietary fiber and a good source of vitamins and minerals, eggplant is one of the most common and popular vegetables preferred and consumed by Filipinos all over the country.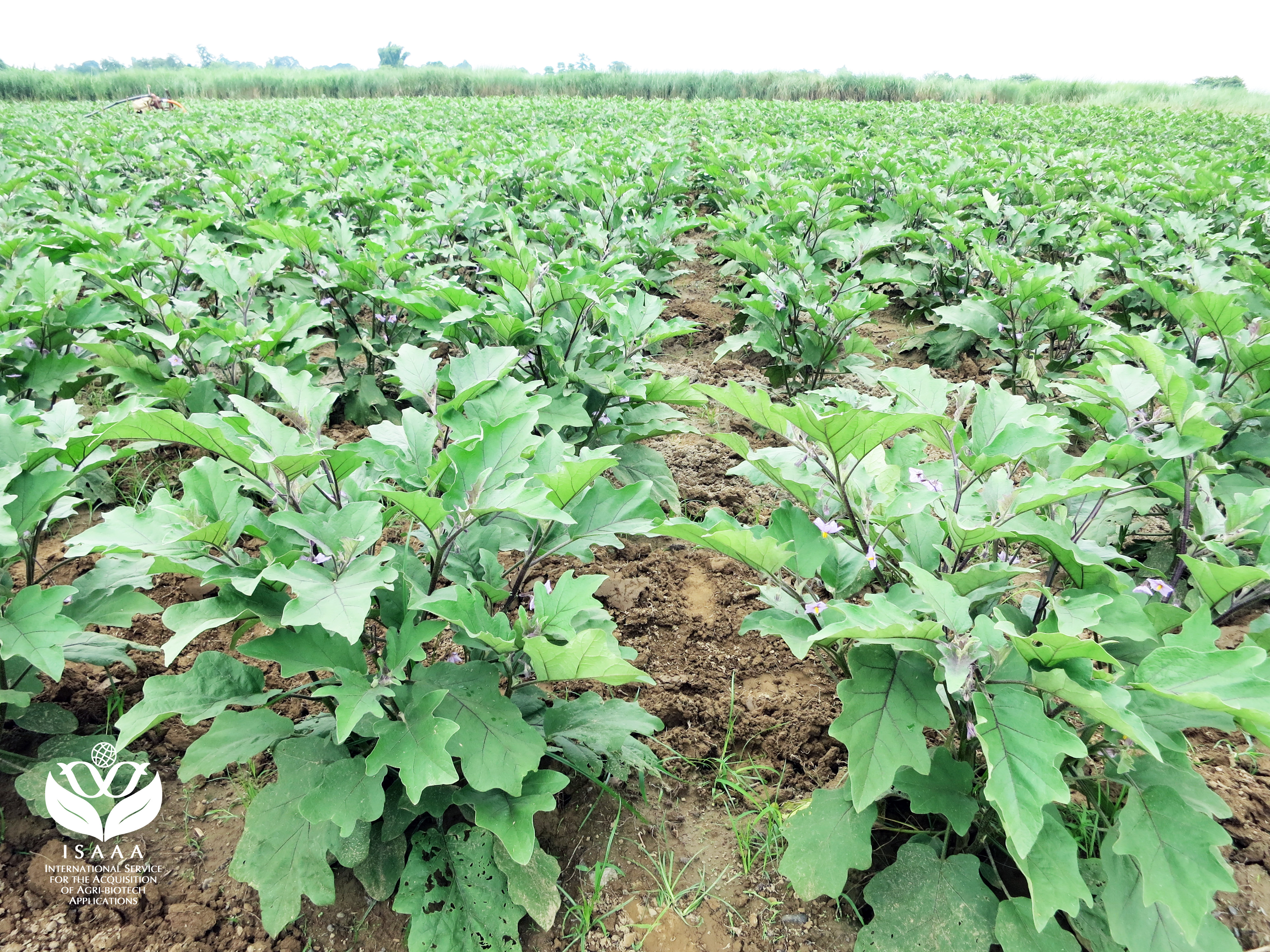 What are the major constraints to eggplant production in the country?
Eggplant production in the Philippines suffers severe yield losses from insect pests, diseases, and extreme environmental conditions. The most destructive insect pest of eggplant in the Philippines and other Asian countries is the Eggplant Fruit and Shoot Borer (FSB). Yield losses due to FSB range from 51-73%, prompting Filipino eggplant farmers to frequently spray chemical insecticides almost daily, or up to 80 times per cropping season, costing farmers almost 20-40% of the total production cost for chemical insecticides. It is also a common practice among Filipino farmers to dip unharvested eggplant fruits in a cocktail of chemicals to ensure the marketability of their crops.
How does FSB damage eggplant production?
FSB can cause significant yield loss by reducing the number of marketable fruits due to the presence of unsightly entry/exit holes and larval feeding tunnels. Damaged fruits are sold cheaper, used as animal feed, or simply thrown away.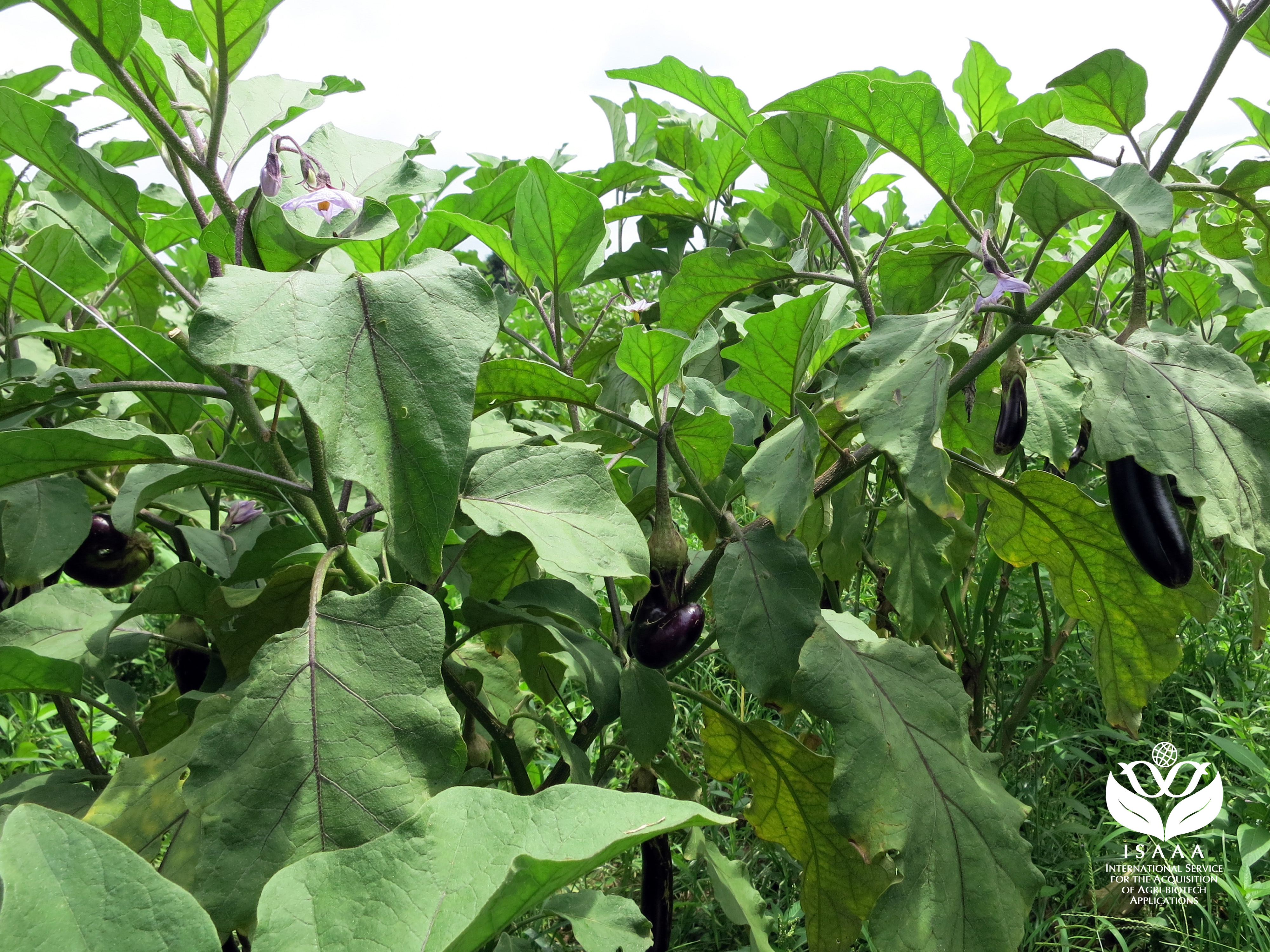 How do Filipino farmers control and manage FSB?
Farmers practice Insect Pest Management (IPM) to reduce the population of FSB. This practice includes the following:
regular crop rotation, or intercropping eggplant with other vegetables;
removal and burying of infested and damaged shoots and fruits;
using nylon net barriers to protect plants from the insects;
using light or pheromone traps;
growing eggplants in a screen house before transplanting in their farms;
conservation of beneficial arthropods (spiders, parasitoids, predators); and
judicious use of insecticides with different modes of action rotated at a known interval
Most of these methods are laborious, impractical, and ineffective so farmers rely heavily on the use of insecticides.
How can biotechnology offer a better alternative to traditional control methods?

Due to time and resource constraints, farmers need pest control methods that are effective against the target insect pest that does not require additional labor and material inputs. Labor intensive control methods such as manual removal of infested shoots, trapping of insects, and netting are ineffective. Intensive pesticide use often leads to environmental and health issues, aside from increasing the total production costs.

At present, there are no existing commercial eggplant varieties with high resistance to FSB in the Philippines, and FSB-resistance is difficult to develop using conventional plant breeding. By using biotechnology to introduce FSB-resistance in eggplant, farmers will benefit from high yields of good quality fruits. They will also save on production and labor costs as fewer or no pesticides will be used in controlling the insect pest.

What is FSB-resistant eggplant?

FSB-resistant (FSBR) eggplant is an insect resistant eggplant developed through genetic engineering. Also called Bt eggplant or Bt talong, it contains a crystalline insecticidal natural protein from the soil bacterium Bacillus thuringiensis that makes it resistant to FSB. Once the FSB caterpillars feed on any part of the plant (leaves, shoots, flowers,or fruits), they stop eating and eventually die. It is noteworthy to know that the Bt protein in Bt eggplant only affects FSB. It is safe to humans, farm animals, and non-target insects.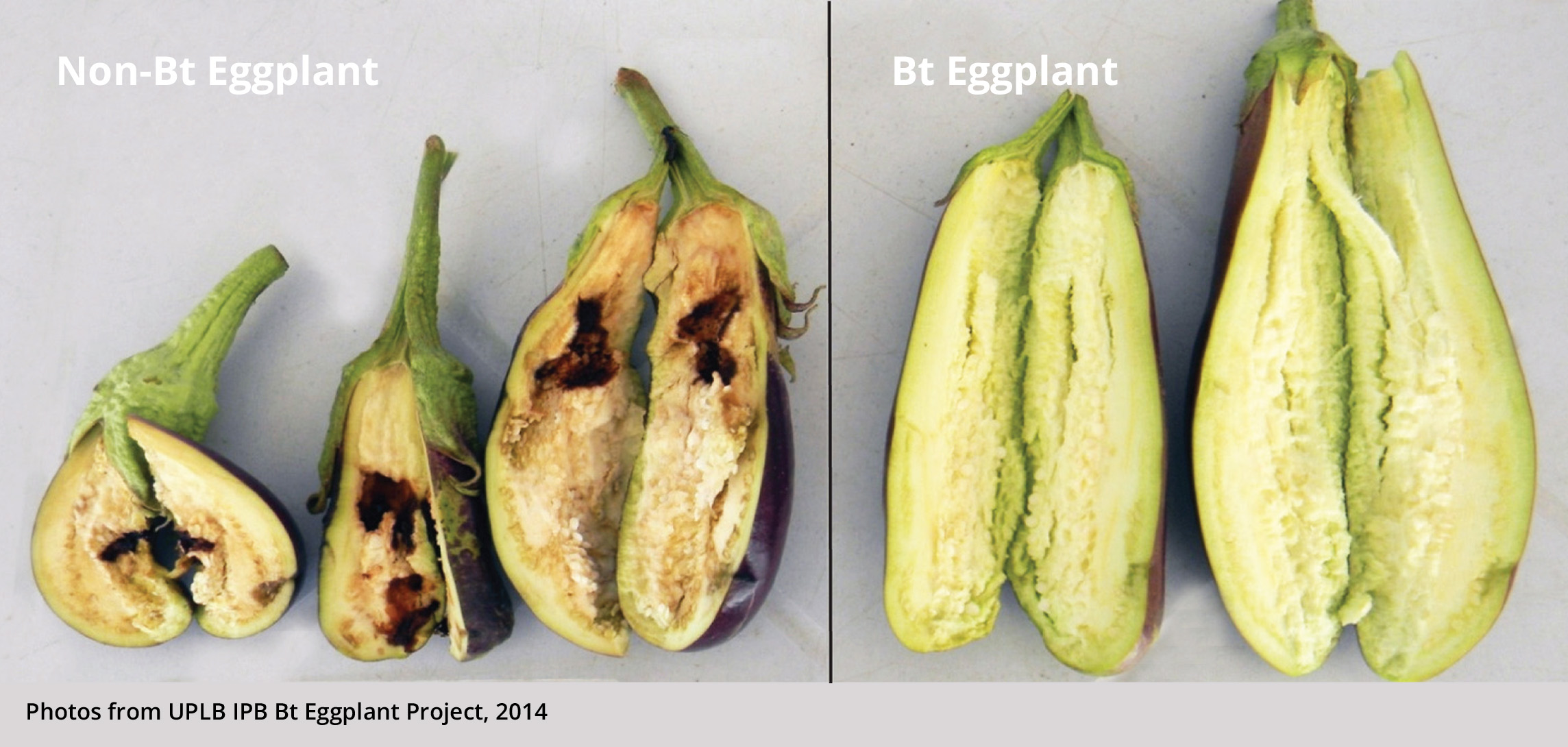 Who works in the development of FSBR eggplant?
The Indian Maharashtra Hybrid Seeds Company Limited (Mahyco) developed the first Bt eggplant. One Bt eggplant variety containing event EE-1 was used as a source of FSB resistant trait of Bt eggplants in India, Bangladesh, and the Philippines. The Institute of Plant Breeding at the University of the Philippines Los Baños (IPB-UPLB) has developed the FSBR eggplant in the Philippines, through a partnership with Mahyco and Cornell University, and with support from the United States Agency for International Development (USAID) through the Agricultural Biotechnology Support Project II (ABSP II), the International Service for the Acquisition of Agri-biotech Applications (ISAAA), and the Department of Agriculture.

What are the stages involved in the development of Bt eggplant in the Philippines?

Before the FSBR eggplant is approved for commercial use, scientists and regulators ensure that it passes through many tests and safety assessments. In the Philippines, the biosafety of Bt crops is evaluated by a pool of technical scientists in five stages:
contained research in laboratories and screen houses;
small limited confined field trial;
multi-location field trials;
food, feed, and processing; and
commercial propagation
The National Committee on Biosafety of the Philippines (NCBP) Department of Science and Technology- Biosafety Committee (DOST-BC) is responsible for evaluating the safety of FSBR eggplant under contained and confined conditions. The Bureau of Plant Industry (BPI) and Fertilizer and Pesticide Authority under the Department of Agriculture take charge of the safety assessment and monitoring before, during the conduct of large field trials, and prior to and after its commercial release.
Under the new Joint Department Circular (JDC) No. 1 Series of 2016, there are five agencies (DA, DOST, DOH, DENR, and DILG) responsible for crafting the rules and regulations for the research and development, handling and use, movement and release into the environment of any genetically modified crops in the country.

Is Bt eggplant safe to eat?

The safety of Bt eggplant as a direct genetically modified food crop is always compared with a known variety of eggplant that is already available in the market. Bt eggplant is analyzed to determine whether there is a significant difference in nutrient and antinutrient components with a common eggplant variety as a result of the introduction of the gene. Bt eggplant is considered as safe as an ordinary eggplant. In addition, the reduced use of chemical sprays on FSBR eggplant means that less pesticide residue will remain on the fruit when it reaches the consumers.
Bt eggplant contains the same gene as Bt cotton that has been approved for food, feed, and processing. In the Philippines, Bt corn has been commercialized since 2003, and there has been no scientifically proven hazard to humans and animals as a result of feeding.

In 2014, Bangladesh became the first and only country in the world to plant Bt eggplant (locally called Bt brinjal), after seven years of field trials in various locations. Around 34,500 farmers in Bangladesh planted Bt brinjal on 2,975 hectares in 2018.1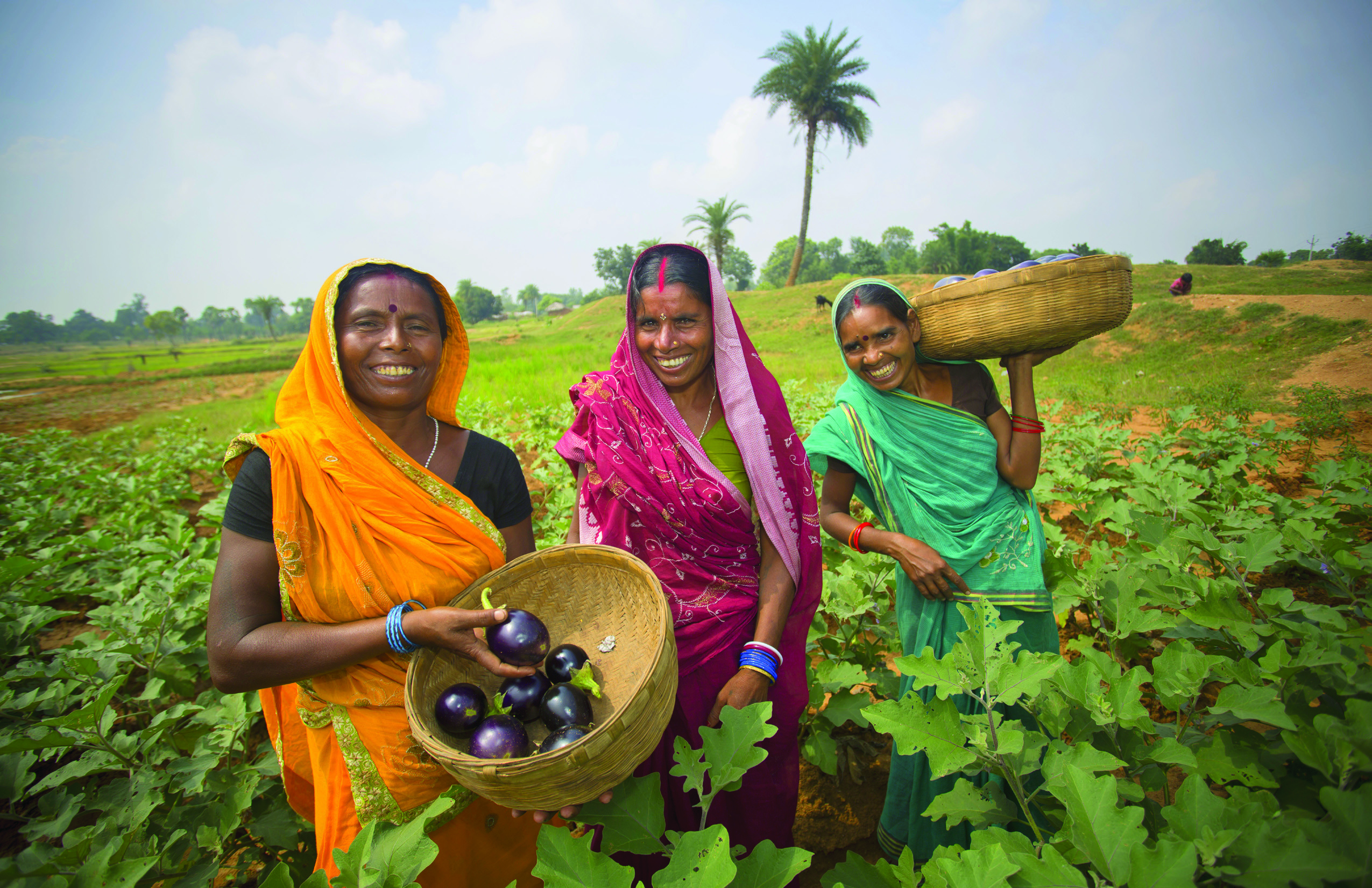 Is FSBR eggplant already available in the market?
Bt eggplant is not yet commercially available in the Philippines. Multi-location field trials for the promising varieties have been completed in 2012. The next stage in the regulatory process is the applications for food, feed, and processing and commercial propagation where it needs to be evaluated for health and environmental safety by technical experts. When it is approved for commercial release, both the seeds of Bt open-pollinated and hybrid varieties will be made available to Filipino farmers.

What are the potential benefits of Bt eggplant to Filipino farmers?

The average potential net benefit of planting Bt eggplant in the Philippines is PhP272,000 (US$6,243)/ha, higher than conventional varieties in the province of Pangasinan and PHP120,000 (US$2,753) in Camarines Sur. This significant increase in profit is due to increased marketable yield and reduced pesticide use. It was projected that there will be 48% reduction in pesticide application per hectare. This can be translated to 19.5% lower environmental footprint compared to non-adopters.2
Aside from the increase in income, significant health and environmental benefits will be realized from the significant reduction of pesticide use. Assuming a 50% adoption rate, the benefits of Bt eggplant to human health is valued at PHP2.5 million (US$57,353) per year while the collective benefits to farm animals, beneficial insects and bird is estimated to be PHP6.8 million (US$155,841) per year.2
For more information on the development of Bt eggplant in the Philippines, visit the Bt Eggplant Resource page.


Sources:
1 ISAAA. 2018. Global Status of Commercialized Biotech/GM Crops in 2018: Biotech Crops Continue to Help Meet the Challenges of Increased Population and Climate Change. ISAAA Brief No. 54: ISAAA: Ithaca, NY.
2 Gerpacio, R.V. and A.P. Aquino (eds). 2014. Socioeconomic Impacts of Bt Eggplant: Ex-ante Case Studies in the Philippines. ISAAA, Ithaca, NY, USA and SEARCA, Los Baños Laguna, Philippines.
Science Speaks is ISAAA Inc.'s official blog. Weekly blog articles, authored by ISAAA writers, partners, and invited contributors, aim to help share, disseminate, and promote scientific knowledge and its vital role in achieving global agricultural sustainability and development. Your support to Science Speaks will help us achieve this goal. You can help us by donating as little as $10.