A well-developed root system in rice (Oryza sativa) and other crops can ensure efficient absorption of nutrients and water. Auxin is a vital regulator for root development, however, the mechanisms by which auxin controls root development in rice are not fully understood. Researchers from the Huazhong Agricultural University in China, led by Tao Zhang, aim to explain these mechanisms.
The team found that overexpression of a YUC gene, which is vital for auxin synthesis, causes massive proliferation of crown roots. On the other hand, the disruption of the TAA1 gene, which functions upstream of the YUC genes, greatly reduces rice crown root development. Further analysis found that the crown root proliferation from YUC overexpression lines required the transcription factor WOX11.
The team also developed taa1 mutants via CRISPR-Cas9. These mutants exhibited crown rootless phenotype, which was partially rescued by overexpression of the transcription factor WOX11. WOX11 expression was also found to be induced in YUC overexpression lines, but is repressed in the taa1 mutants.
These results indicate that auxin synthesized by the TAA/YUC pathway is sufficient for crown root development in rice. Auxin activates WOX11 transcription, which drives root initiation and development. This establishes the YUC-Auxin-WOX11 complex for crown root development in rice.
For more information, read the article in Frontiers in Plant Science.
[ Send to a Friend | Rate this Article ]
---
Identifying genes that determine grain shape can greatly help the breeding of better rice cultivars. Thus, Dong-Sheng Zhao from Yangzhou University in China and team studied the Grain Shape Gene on Chromosome 9 (GS9) and its role in grain shape of rice. To further study the gene, the team developed both GS9-overexpressing and CRISPR-edited gs9 null mutants. The resulting gs9 mutants exhibited slender grains, while overexpression GS9 resulted in round grains.
Further analysis found that GS9 regulates grain shape by altering cell division. The GS9 protein was also found to interact with ovate family proteins. Genetic interaction analysis reveals that GS9 functions independently from other previously identified grain size genes. Introducing the gs9 allele into elite rice cultivars significantly improved grain shape and appearance.
The study suggests a potential application of gs9, alone or in combination with other grain size determining genes, in breeding rice varieties with optimized grain shape.
For more information, read the article in Nature Communications.
[ Send to a Friend | Rate this Article ]
---
CRISPR-Cas9 system has been adapted for targeted genome editing across species for a variety of applications. Before that, the same system provided immunity to bacteria and archaea against invading phages, conjugative plasmids, and nucleic acids. Researchers from the King Abdullah University of Science and Technology in Saudi Arabia aimed to adapt the CRISPR-Cas9 system to function as an immunity machine against plant DNA viruses.
To test if the CRISPR-Cas9 system is applicable to plants, the team led by Manal Tashkandi, produced plants stably overexpressing Cas9 and sgRNAs against single or multiple DNA viruses in tobacco and tomato plants for durable virus resistance. These were then tested in virus- interference experiments. Developing a viral-interference system in plants will help understand the mechanism of virus biology and host-defense mechanisms against plant viruses.
This study succeeded in testing the efficacy of CRISPR-Cas9 system for viral interference in plants. This could be used for developing plants resistant to multiple viral infections.
For more information, read the article on the King Abdullah University of Science and Technology website.
[ Send to a Friend | Rate this Article ]
---
Plants are effective alternative platforms for the production of pharmaceutical proteins. However, differences between plant and mammalian N-linked glycans, such as the presence of β-1,2-xylose and core α-1,3-fucose residues in plants, can affect the effectiveness of plant-derived proteins.
Tobacco is widely used for the expression of recombinant proteins, hence, it is desirable to modify its N-glycosylation machinery to allow the synthesis of complex N-glycans lacking β-1,2-xylose and core α-1,3-fucose. Julia Jansing from Aachen University in Germany and team used multiplex CRISPR-Cas9 to develop tobacco lines without α-1,3-fucosyltransferase and β-1,2-xylosyltransferase activity by inducing mutations on six different genes. The team confirmed the multiple gene knockouts by analysis of endogenous proteins and the recombinant monoclonal antibody 2G12.
The team then compared the CD64‐binding affinity of the 2G12 glycovariants produced in wildtype tobacco, the CRISPR-edited line, and Chinese hamster ovary (CHO) cells. The engineered antibody performed as well as its CHO-produced counterpart.
For more information on this study, read the article in Plant Biotechnology Journal.
[ Send to a Friend | Rate this Article ]
---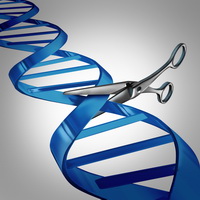 The Council for Agricultural Science and Technology (CAST) released an Issue Paper titled Genome Editing in Agriculture: Methods, Applications, and Governance. CAST explains that genome editing is a powerful new method that enables unprecedented control over genetic material and offers the opportunity to make rapid advances that influence agricultural practices. Thus, the issue paper addresses the concept by explaining the following topics:
how genome editing is performed,
what types of edits can be made,
how the process relates to traditional breeding and other means of genetic modification,
what potential limitations may arise with this approach, and
what current factors affect the governance of gene editing.
Although much remains to be learned, it is clear that successful development of genome editing for crop and livestock improvement will benefit from science-informed, value-attentive regulation that promotes both innovation and transparency. The new resource aimed at providing a conceptual and knowledge-based foundation for regulatory agencies, policymakers, private and public research institutions, industry, and the general public.
Download a copy of the report from the CAST website.