News
Africa
Top religious leaders under the coordination of Inter-Religious Council of Uganda were hosted for an exposure tour at the National Crops Resources Research Institute on March 7, 2017. The tour was part of the on-going effort to educate key stakeholder audiences, on the recent developments in agricultural research on food security, nutrition, and climate change resilience. Organized by Uganda Biosciences Information Center (UBIC), the tour brought together over 30 delegates from the Catholic, Orthodox, Adventist, Islamic, and Pentecostal faiths.
The half-day tour combined plenary presentations, laboratory visits, and a field tour. The keynote address was given by Dr. Titus Alicai, on behalf of the Director of Research at the National Crops Resources Research Institute. In his presentation, Dr. Alicai noted how the research institute was using all tools at their disposal to address critical agricultural challenges such as pests and diseases, soil infertility, and climate change. He singled out biotechnology as a key complementary tool to traditional approaches, in addressing difficult problems such as brown streak virus in cassava.
Religious leaders, though fascinated by the power of biotechnology, seemed to have mixed reactions about it. Some welcomed the idea of applying this tool where it has a comparative advantage to traditional approaches, while others called for a thorough precaution until all public concerns are addressed. The religious leaders pointed out health and environmental concerns, control by multinationals, farmers' right to save seed, patents, and availability of markets as key concerns to look into.
The plenary presentation was followed by a tour of tissue culture and molecular laboratories, and the field. The secretary general for Inter-Religious Council of Uganda, Mr. Joshua Kitakule appreciated the engagement, and requested for more in future, to help them gain a deeper understanding of biotechnology. He noted that as religious leaders, they interact with large audiences on a regular basis, many of which could be potential beneficiaries of such technologies.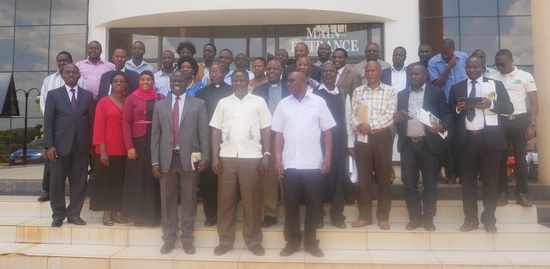 For more information about biotechnology in Uganda, send an e-mail to the UBIC Coordinator at ubic.nacrri@gmail.com.
[ Send to a Friend | Rate this Article ]
---
Ethiopia's State Minister of Environment, Forest and Climate Change, H.E. Mr. Kare Chawicha has urged African governments to consider biotechnology for improving food security and overcoming economic challenges. H.E Chawicha expressed concern over the region's vulnerability to climate change and lauded the application of advanced technologies in agriculture. He was speaking at a biotechnology and biosafety communication training workshop for media practitioners held in Addis Ababa, Ethiopia, on March 7-9, 2017.
"More than 20 years have passed since introduction of biotech crops varieties, with cultivated area reaching close to 180 million hectares" he said. Despite this unprecedented growth, the minister noted that there are still concerns and uncertainties about GMOs. He faulted the continent's inconsistent biotechnology and biosafety policies for slow progress witnessed across the region and urged policy makers to "access cutting edge scientific evidence and advice to be able to make the best decisions about tough challenges facing the region."
Journalists were urged to take advantage of such media trainings to enhance factual reporting on biotechnology and biosafety since they play a key role in shaping public opinion. Dr. Getachew Belay, COMESA's Biotechnology and Biosafety Policy Advisor, added that issues on biotechnology and biosafety that influence technology adoption are regularly misrepresented due to lack of proper communication with the media and packaging of the right messages. He further stated that COMESA's Biotechnology Implementation Plan (COMBIP) seeks to strengthen public awareness and communication on biotechnology and biosafety between COMESA member states. Dr. Margaret Karembu, ISAAA AfriCenter's Director congratulated Ethiopia for revising its law to pave way for research and emphasized the importance of political will for an enabling biotechnology environment.
The workshop, attended by 30 journalists and editors from Egypt, Ethiopia, Kenya, Rwanda, Sudan, and Uganda, was organized by COMESA-ACTESA in partnership with the Ministry of Environment and Forest, of Ethiopia, ISAAA AfriCenter, and the Open Forum on Agricultural Biotechnology, Ethiopia Chapter.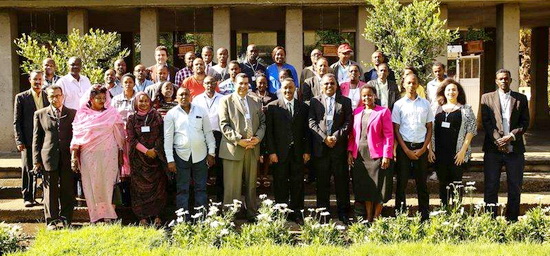 For more information about biotechnology in Africa, contact Dr. Karembu at mkarembu@isaaa.org.
Americas
The United States has become a member of the International Treaty on Plant Genetic Resources for Food and Agriculture, joining 142 countries in this groundbreaking instrument that works to strengthen global food security by promoting the conservation, sharing, and sustainable use of agricultural plant genetic resources.
In a ceremony held at the UN FAO's Rome headquarters on March 13, 2017, Director-General José Graziano da Silva and Thomas M. Duffy, Chargé d'Affaires ad interim of the U.S. Embassy in Rome, marked the entry into force of the treaty for the US. "The United States looks forward to working with U.S. stakeholders and international partners to continue to strengthen the Treaty to conserve the resources needed for agricultural productivity, resilience and food security," said Duffy.
The Treaty's centerpiece is its "Multilateral System" that facilitates access to a globe-spanning collection of plant genetic resources, exclusively for use in research, breeding and training efforts. Prior to the United States, the Multilateral System covered over 1.5 million crop accessions. The United States has more than 576,600 documented crop accessions, and these will now become more widely available under the Multilateral System.
For more details, read the news article at the FAO website.
[ Send to a Friend | Rate this Article ]
---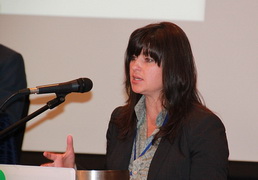 "You cannot at the same time uphold the scientific consensus around climate change and deny the scientific consensus around the safety of GM crops," said Cornell University Professor Sarah Davidson Evanega, director of Cornell Alliance for Science. Speaking on Food Security and Global Growth: The Big Picture on March 4 as part of the President's Council of Cornell Women (PCCW) Symposium 2017, Evanega emphasized that genetically modified organisms (GMOs) could play an important role in fighting global food insecurity.
Evanega encouraged people to reexamine their views of GMOs, and to evaluate each GMO on a case by case basis, assessing risks and benefits to consumers and the environment. "I cannot at the same time call myself an environmentalist and stand in the way of technology that reduces pesticide use such as Bt crops," she said.
Through the Cornell Alliance for Science, Evanega works to help people understand how agricultural biotechnology can help enhance food security while minimizing the negative impact of agriculture on the environment.
For more details visit the Cornell University website, or read the article in the Cornell Daily Sun.
[ Send to a Friend | Rate this Article ]
---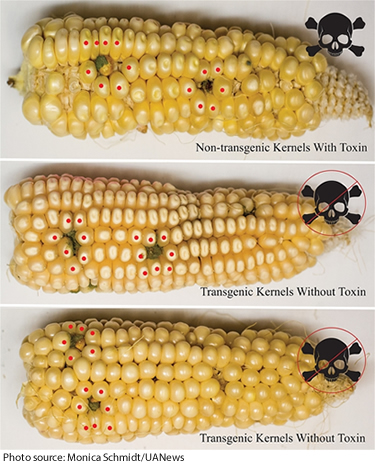 University of Arizona (UA) plant geneticist, Monica Schmidt, genetically engineered a variety of corn to turn off the ability of a plant fungus to make aflatoxin. Her findings are published in the open-access journal, Science Advances.
Aflatoxin is a mycotoxin produced by fungus Aspergillus. When aflatoxin is ingested by humans and animals, it can lead to hepatotoxicity, liver cancer, kwashiorkor, Reye's syndrome, and impaired growth.
Schmidt and colleagues embedded a snippet of ribonucleic acid (RNA) from Aspergillus into the corn plant. The host plant and fungus swap tiny pieces of genetic information during infection leading to the silencing or turning off of the ability of the fungus to produce aflatoxin. This technique is 100 percent effective as shown in the trials, producing aflatoxin-free corn kernels.
Read more from Science Advances and UANews.
Asia and the Pacific
At the Responsible Business Forum on Food & Agriculture held on March 14-15, 2017 In Jakarta, Indonesia, CropLife Asia Executive Director Dr. Siang Hee Tan highlighted the benefits of innovative plant science technologies and the role they play in benefitting smallholder farmers in ASEAN and Indonesia.
"Ensuring a safe, affordable and sustainable food supply here in Indonesia, the region and around the world begins with enabling and empowering our smallholder farmers - plain and simple. Producing more food with fewer resources to feed a growing planet is a 21st Century dilemma, and it requires 21st Century tools and technology. The innovations of the plant science industry are game-changing for our 525 million smallholder farmers and a key component of the solution needed to address the looming food production challenges."
Tan also noted the critical role that plant science plays in supporting women smallholder farmers in Indonesia and the larger region, where the female labor force is involved in agriculture at an astonishing 70%. Women growers could produce 20-30% more food on their farms if they had the same access to modern crop inputs as men, which could result in the ability to feed an additional 150 million more people.
For more details, read this article.
[ Send to a Friend | Rate this Article ]
---
Scientists at Punjab Agricultural University (PAU) in India has developed genetically engineered Bt cotton seeds that can be reused, thus saving farmers' input costs. These cotton varieties are PAU Bt 1 and F1861. Rajasthan Agricultural University also developed RS 2013. The F1861 and RS 2013 varieties were transformed into Bt version by Central Institute of Cotton Research.
"The notification for these varieties could be out as early as next month after ICAR's scheduled meeting," said Dr. Baldev Singh Dhillion, Vice Chancellor of PAU . He said that the Indian Council of Agricultural Research has asked the university to put up proposal regarding the release of these varieties.
Dr. Dhillon also said that the process for multiplying the seeds would begin this year. "We are expecting that by next year we will be able to distribute seeds to farmers for sowing in fields. Surely, by 2019, we will distribute seeds on large scale," he said. The prices of these new Bt cotton seeds are expected to be much lower than the prevailing prices of Bt cotton hybrids.
Read more from India's General Knowledge Today and The Economic Times.
[ Send to a Friend | Rate this Article ]
---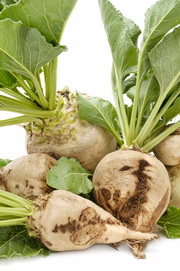 The Agricultural Academy of Japan, a professional academic organization for agriculture, held a press conference on their proposal to conduct a confined field trial of various GM crops, with priority to herbicide tolerant GM sugar beet in Hokkaido farms. The media briefing was held at the Ministry of Agriculture, Fishery and Forestry in Tokyo on March 1, 2017, and attended by representatives from 10 media outlets in the country.
The proposal aims to conduct a field trial of GM crops, especially herbicide tolerant GM sugar beet to confirm the cost-cutting benefits of the technology enjoyed by HT sugar beet planting countries such as the USA and Canada. The non-labor intensive technology saves cost from labor, weeding activities and utilizes direct seeding rather than the planting of seedlings.
The proposal was made by the Academy to the national government and Hokkaido government, the first of its kind, which is hoped to resonate to other places in Japan so they will also benefit from the technology. The proposal was uploaded to the Academy website and forwarded to Governments and their research institutions, as well as to relevant academic associations.
Details in Japanese can be obtained at its website, academy.nougaku.jp. For information on biotechnology in Japan, contact Dr. Fusao Tomita of Nippon BIC at ftomita@a-hitbio.com
Research
Scientists from Szent István University, Hungary, and partners tested GE maize varieties and their non-GE counterparts to determine if genetic engineering has an impact on the structure of arthropod food webs. Their study is published in Ecology and Evolution journal.
Based on the trophic groups' number and the links between them, neither the higher magnitude of Bt toxins (included resistance against insect, and against both insects and glyphosate) nor the extra glyphosate treatment changed the structure of food webs.
Differences in the average trophic links/trophic groups were observed between GM and non-GM food webs for herbivore groups and plants, as well as differences in characteristic path lengths between GM and non-GM food webs for herbivores. However, these differences do not detrimentally alter the arthropod food webs.
Read the research article for more information.
[ Send to a Friend | Rate this Article ]
---
Citrus psorosis virus (CPsV) is the causal agent of psorosis, a serious and widespread citrus disease. Two syndromes of psorosis, PsA and PsB, have been described, with PsB being the more aggressive form. A previous study had reported pineapple sweet orange plants transformed with a hairpin construct from the CPsV coat protein gene (ihpCP). Some of these plants were resistant to a PsA isolate.
A. De Francesco from the Instituto de Biotecnología y Biología Molecular in Argentina recently found that expression of the ihpCP transgene and siRNA production in two previously developed lines, ihpCP-10 and ihpCP-15, were stable with time and propagation. Particularly, the line ihpCP-15 has been resistant for more than 2 years, even after re-inoculation.
Line ihpCP-15 manifested complete resistance while line ihpCP-10 was tolerant to the virus, showing delay and attenuation in PsB symptoms. The ihpCP plants were also resistant against a heterologous CPsV isolate that causes severe PsB syndrome.
These lines could be promising for the development of biotech product aimed at controlling psorosis.
For more on this study, read the article in Transgenic Research.
New Breeding Technologies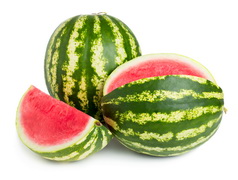 Genome editing offers a great advantage to reveal gene function and generate agronomically important mutations to crops. Recently, RNA-guided genome editing system using the CRISPR-Cas9 system has been successfully applied to several plant species.
Researchers, led by Shouwei Tian of the Beijing Key Laboratory of Vegetable Germplasm Improvement, now report their use of the CRISPR-Cas9 system in genome editing of watermelon (Citrullus lanatus), an important fruit crop. ClPDS, the phytoene desaturase gene in watermelon, was selected as the target gene since its mutant bears the evident albino phenotype. CRISPR/Cas9 system was performed in watermelon protoplast cells.
All transgenic watermelon plants harbored ClPDS mutations and showed clear or mosaic albino phenotype, indicating that CRISPR/Cas9 system has technically 100% of genome editing efficiency in transgenic watermelon lines. Furthermore, there were very likely no off-target mutations, indicated by examining regions highly homologous to the sgRNA sequences.
These results show that CRISPR/Cas9 system can also effectively create knockout mutations in watermelon.
For more on this study, read the article in Plant Cell Reports.
Beyond Crop Biotech
Researchers at the University of California, Davis, have identified short DNA segments in tilapia that influence the expression of the genes regulating the fish's response to salinity stress. Most fish live either in freshwater or saltwater, but tilapia has a remarkable ability to adjust to varying salinity levels.
Salt plays a major role in osmoregulation, a process that fishes and other aquatic animals do to maintain a balance between the water within their bodies and the water in which they live. Climate change continues to threathen osmoregulation. As polar ice caps melt, salt in ocean water decreases, but increases in coastal waters, increasing salinization of desert lakes and creeks.
To understand the genetic mechanisms governing osmoregulation, the researchers studied cells from the rapidly growing Mozambique tilapia. They identified five DNA sequences, each containing a common segment that they named OSRE1, as being enhancers of the osmoregulation and salinity-response processes. They also laid the groundwork for manipulating the OSRE1 enhancers, for future targeted studies aimed at identifying gene regulatory networks that confer salinity responsiveness to fish.
For more details, read the article at the UC Davis website.
[ Send to a Friend | Rate this Article ]
---
American chestnut (Castanea dentate) used to be a dominant species in the U.S. until the trees were attacked by chestnut blight caused by a fungus (Cryphonectria parasitica). Scientists at College of Environmental Science and Forestry (ESF) of the State University of New York developed transgenic American chestnut trees which can withstand the invasive blight.
Prof. William Powell, one of the scientists who developed the transgenic tree, said that his team is currently working on the regulatory approval from the federal government to distribute the transgenic trees to the public. He expects that the process will take two to four years to complete.
"We're paving the way for all the other trees that are affected by invasive species: ash, elm, hemlock and walnut among them," he said. "We are the first to ask for approval for a genetically engineered wild tree, the first to go through the regulatory process."
Read the media release from ESF.
Document Reminders
ISAAA releases a short video (6 minutes) titled Voices and Views: Messages to the Public summarizing the messages of biotech experts and stakeholders to the public. The video addresses concerns on the safety of biotech crops and highlights the importance of public understanding of biotechnology, as well as the benefits that the public can get from biotech crop adoption.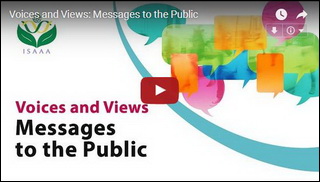 ---
The Petri Dish, the first science newspaper in Malaysia published by the Malaysian Biotechnology Information Centre (MABIC) is now a full-fledged online portal at www.thepetridish.my.
The newspaper has been circulated to all key stakeholders in the biotechnology circle in Malaysia for the past seven years, including the ministers. With an aim of getting biotechnology news to a wider audience, especially the general public, MABIC has initiated the digital portal. With this new portal, it is hoped that the public will be more receptive to emerging technologies, and policymakers will be able to make informed decisions on policies, regulations, and funding, while encouraging the younger people to pursue STEM education and careers.

Subscription to the portal is now open at The Petri Dish.