NAS Releases Report on Preparing for Future Biotech Products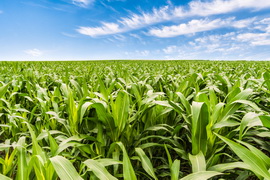 The National Academies of Sciences, Engineering, and Medicine (NAS) Committee on Future Biotechnology Products and Opportunities to Enhance the Capabilities of the Biotechnology Regulatory System has released the prepublication version of a new report, Preparing for Future Products of Biotechnology on March 9, 2017.
VIB-UGent Researchers Discover Gene that Increases Seed Yield in Maize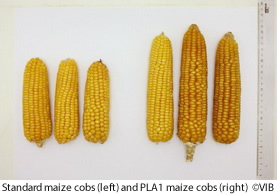 Researchers from VIB-UGent have discovered a gene that significantly increases plant growth and seed yield in maize. The results from laboratory research were confirmed during a two-year field trials conducted in Belgium and the U.S. showing that this gene can increase seed yield in maize hybrids by 10 to 15%. The results of the greenhouse and field trials are published in the scientific journal Nature Communications.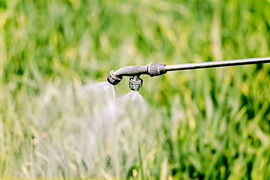 The Committee for Risk Assessment (RAC) of the European Chemicals Agency (ECHA) has concluded that the available scientific evidence did not meet the criteria for the Classification, Labelling and Packaging Regulation to classify glyphosate as a carcinogen, as a mutagen or as toxic for reproduction. The RAC assessed glyphosate's hazardousness against the criteria in the Classification, Labelling and Packaging Regulation, and considered extensive scientific data in coming to their opinion.
NEWS FROM AROUND THE WORLD

RESEARCH HIGHLIGHTS

PLANT BREEDING INNOVATIONS

News Archive | Translations

A biweekly update on genome editing research, regulations, and impact
produced by ISAAA Inc.

A monthly update on gene drive research and development provided by ISAAA in collaboration with the Outreach Network for Gene Drive Research
The Crop Biotech Update is a weekly newsletter of ISAAA, a not-for-profit organization. The CBU is distributed for free to over 23,000 subscribers worldwide to inform them about the key developments in biosciences, especially in agricultural biotechnology. Your support will help us in our mission to feed the world with knowledge. You can help by donating as little as $10.