Syrian War Prompts First Withdrawal of Seeds from Svalbard Global Seed Vault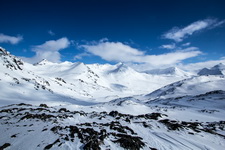 The International Center for Agricultural Research in the Dry Areas (ICARDA) has requested to withdraw the backup seeds that they deposited in the Svalbard Global Seed Vault to restart their collection away from the ongoing conflict in their previous home in Aleppo, Syria. ICARDA is currently based in Beirut, Lebanon, and requesting seeds from their gene bank in Aleppo is getting more and more difficult.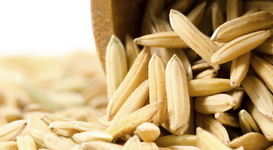 Researchers from Ghent University in Belgium have succeeded in stabilizing folates in biofortified rice. The research team developed a new rice prototype, and applied two strategies for the folate to remain stable for long storage. The first strategy involved binding folates with a folate binding protein. This protein is well studied in mammals, but unknown in plants. It occurs in milk and protects folate from degradation. Based on a folate binding protein from bovine milk, the folate content of rice remained stable upon long storage.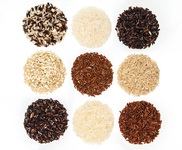 The International Rice Research Institute announced that the 3,000 Rice Genomes Project (3K RGP) has successfully sequenced 3,024 rice varieties from 89 countries. This big data is a massive source of information for understanding the natural genetic variation in rice and for discovery of novel genes linked to economically important traits. It is expected that this project will help speed up the development of better rice varieties to provide food for the growing world population. The desirable traits for improvement in rice include nutritional quality, tolerance to pest and diseases, resistance to flood and drought, and reduced greenhouse gas emissions.

A biweekly update on gene editing research, regulations, and impact
produced by ISAAA Inc.

A monthly update on gene drive research and development provided by ISAAA in collaboration with the Outreach Network for Gene Drive Research
Biotech Updates is a weekly newsletter of ISAAA, a not-for-profit organization. It is distributed for free to over 22,000 subscribers worldwide to inform them about the key developments in biosciences, especially in biotechnology. Your support will help us in our mission to feed the world with knowledge. You can help by donating as little as $10.