The 193-member United Nations General Assembly has formally adopted the 2030 Agenda for Sustainable Development, together with the new Global Goals, at the UN Sustainable Development Summit on September 25, 2015. UN Secretary-General Ban Ki-moon hails the new Global Goals as universal, integrated, and transformative vision for a better world.
As part of the Asia-Pacific Economic Cooperation's (APEC) Food Security Week hosted this year by the Philippines in partnership with ISAAA, the High Level Policy Dialogue on Agricultural Biotechnology (HLPDAB) convened representatives of the APEC member economies to discuss agri-biotech developments in the region on September 30-October 1, 2015 at the Iloilo Convention Center in Iloilo City. The agenda focused on the theme "Enhancing cooperation on biotechnology for improved resiliency, inclusive growth, and food security." According to the APEC, the HLPDAB is "a recognition of the importance APEC Ministers and Leaders place on member economies' work on the safe introduction of biotechnology products, and on obtaining public acceptance of these products."
Development of Communication Strategies for Agri-biotech Adoption in Asia
A workshop on the development of communication strategies for adoption of agribiotechnology in Asia was held at Dusit Island Resort in Chiang Rai, Thailand on September 28-29, 2015. Forty-five participants, mainly scientists and researchers, from 18 countries attended the workshop co-organized by Asia Pacific Association of Agricultural Research Institutions (APAARI), ISAAA, Asia Pacific Consortium for Agricultural Biotechnology (APCAOB) and Malaysian Biotechnology Information Centre (MABIC). The workshop aimed to examine the issues, understand the challenges, share experiences, and recommend communication strategies that can assist in the faster adoption of GM technology in the region.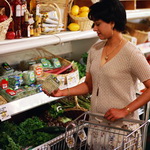 The Council for Agricultural Science and Technology (CAST) released a paper titled Process labels can effectively bridge the informational gap between producers and consumers, which presents a systematic review of present food process labels and their impact on food and agricultural sector.

A biweekly update on gene editing research, regulations, and impact
produced by ISAAA Inc.

A monthly update on gene drive research and development provided by ISAAA in collaboration with the Outreach Network for Gene Drive Research
Biotech Updates is a weekly newsletter of ISAAA, a not-for-profit organization. It is distributed for free to over 22,000 subscribers worldwide to inform them about the key developments in biosciences, especially in biotechnology. Your support will help us in our mission to feed the world with knowledge. You can help by donating as little as $10.