Kenyan County Executives of Health, Environment and Agri Call for Lifting of GMO Ban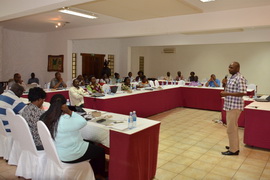 Several Kenyan County Executive Committee members (county ministers) for health, environment and agriculture expressed their support for crop biotechnology and called for lifting of the 2012 GM foods import ban. Dr. Andrew Mulwa, Chair of the 47 County Executives of Health, expressed concern that the country was still holding onto a ban that was informed by a flawed study. He urged all County Executives to take up the matter and engage the national government to address this issue, and create an environment that would enable Kenyan farmers benefit from GM crops. Dr. Mulwa was speaking during a biotechnology and biosafety sensitization workshop held on August 24-25, 2016, in Kenya's coastal region. Dr. Alice Musimbi, a medical oncologist, echoed his sentiments, adding that "there has not been any direct link to cancer from consumption of GM foods."
ARGOS8 Variants Generated via CRISPR-Cas9 Improve Maize Grain Yield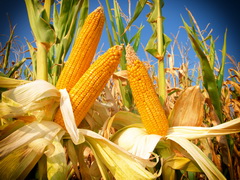 The maize gene ARGOS8 negatively regulates ethylene responses. In a previous study, transgenic plants overexpressing ARGOS8 have exhibited reduced ethylene sensitivity and improved grain yield under drought stress conditions. To explore further, researchers from DuPont Pioneer, led by Jinrui Shi, evaluated 400 maize inbreds for ARGOS8 mRNA expression, aiming to use ARGOS8 in drought-tolerance breeding.
The Crop Biotech Update is a weekly newsletter of ISAAA, a non-for-profit organization. The CBU is distributed for free to over 23,000 subscribers worldwide to inform them about the key developments in biosciences, especially in agricultural biotechnology. Your support will help us in our mission to feed the world with knowledge. You can help by donating as little as $10.