Biotech Crop Regulation Based on Sound Science Needed for Myanmar, says Permanent Secretary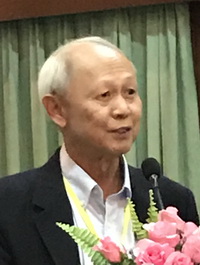 During the seminar to launch ISAAA Brief 52 at Yezin Agricultural University, Nay Pyi Taw, Myanmar on August 26, 2017, Myanmar Permanent Secretary for the Ministry of Agriculture, Livestock and Irrigation (MOALI), Dr. Tin Htut, highlighted how biotech cotton introduction in the country benefited resource-poor cotton farmers. Since 2006, Bt cotton was cultivated by an increasing number of farmers, which in 2016 numbered 460,000. Bt cotton areas increased from 500 hectares to 350,000 hectares with US$308 million in benefits in the last 11 years of cultivation. "To continue the enormous benefits, a government regulation based on sound science should be put in place immediately," he said. A regulation based on sound science is being formulated in the country and parliamentarians in the audience raised their support for the challenge put forward by the Permanent Secretary.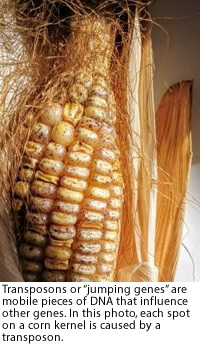 An international team led by researchers from the University of California, Davis (UC Davis), and the Cold Spring Harbor Laboratory (CSHL) has mapped the transposable elements, or transposons of maize. Transposons, called jumping genes because they move locations within a genome, was discovered in maize by Nobel-winning geneticist Barbara McClintock in the 1940s.
CRISPR-mediated Knockout of SaF/SaM Overcomes the Hybrid Male Sterility in Rice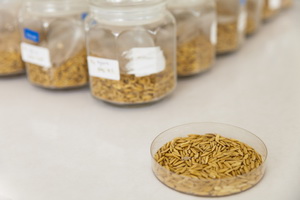 Hybrids between the indica and japonica subspecies of rice (Oryza sativa) are usually sterile, which hinders the use of heterosis in the inter-subspecific hybrid breeding. The complex locus Sa comprises two adjacently located genes, SaF and SaM, which interact to cause abortion of pollen grains carrying the japonica allele in japonica-indica hybrids. In this study, Yongyao Xie of the South China Agricultural University aims to restore male fertility in indica-japonica hybrids via silencing of SaF or SaM.

A biweekly update on gene editing research, regulations, and impact
produced by ISAAA Inc.

A monthly update on gene drive research and development provided by ISAAA in collaboration with the Outreach Network for Gene Drive Research
Biotech Updates is a weekly newsletter of ISAAA, a not-for-profit organization. It is distributed for free to over 22,000 subscribers worldwide to inform them about the key developments in biosciences, especially in biotechnology. Your support will help us in our mission to feed the world with knowledge. You can help by donating as little as $10.