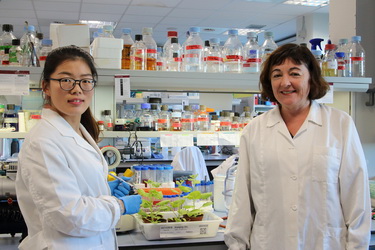 Researchers from the Spanish Research Council (CSIC) at the Centre for Research in Agricultural Genomics (CRAG) and the Institute for Plant Molecular and Cellular Biology (IBMCP), in collaboration with the IATA, have developed a biotechnological tool to produce, in a very efficient manner, antifungal proteins in plants. The research, published in the Plant Biotechnology Journal could impact the agri-food and pharmaceutical sectors.

A biweekly update on genome editing research, regulations, and impact
produced by ISAAA Inc.

A monthly update on gene drive research and development provided by ISAAA in collaboration with the Outreach Network for Gene Drive Research
The Crop Biotech Update is a weekly newsletter of ISAAA, a not-for-profit organization. The CBU is distributed for free to over 23,000 subscribers worldwide to inform them about the key developments in biosciences, especially in agricultural biotechnology. Your support will help us in our mission to feed the world with knowledge. You can help by donating as little as $10.