Zambia Lifts Ban on GM Importation, Says GM Crops are Safe
March 6, 2019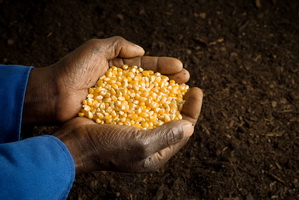 GM food is safe for consumption, says Zambia Health Minister Dr. Chitalu Chilufya while presenting in Parliament the results of studies conducted about GM food consumption. He emphasized that the studies have shown that GM food had no effect on the health of human organs.
The Health Minister was speaking in response to a question raised by MP Tutwa Ngulube from Kabwe Central about the implementation of GM importation ban. Dr. Chilufya said that the government had lifted the ban and that supermarkets are already selling imported GM products in accordance with the provisions of the Biosafety Act. He further explained that the ban on importation was implemented since the country had no capacity to handle GM products because of lack of qualified human resource and appropriate infrastructure, as well as absence of policy and legal framework for modern biotech applications. Thus, after the ban was implemented, the government initiated to have the biotech and biosafety policy in 2003 and enacted the Biosafety Act in 2007 alongside the creation of the National Biosafety Authority.
Read more from News Diggers and Genetic Literacy Project.
Biotech Updates is a weekly newsletter of ISAAA, a not-for-profit organization. It is distributed for free to over 22,000 subscribers worldwide to inform them about the key developments in biosciences, especially in biotechnology. Your support will help us in our mission to feed the world with knowledge. You can help by donating as little as $10.