Latest Developments in Genome Editing Regulation
April 13, 2022
Over the past years, countries have been setting up regulatory guidelines for genetically modified crops developed through recombinant DNA technology. This led to the efforts to harmonize the regulatory approaches across countries and regions.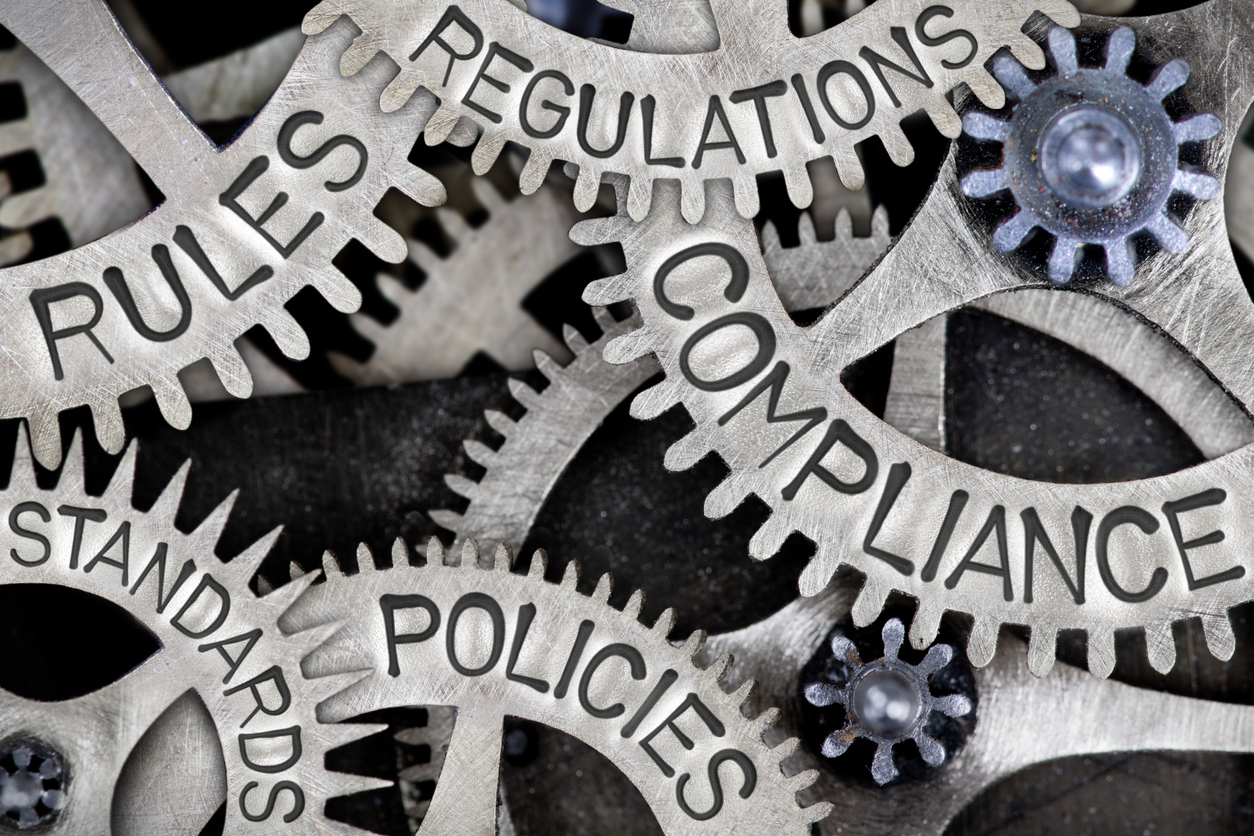 According to Martin Lema, Adjunct Professor at the National University of Quilmes, Argentina, gene editing and other breakthroughs in molecular biology led to new techniques for easing genetic improvement. These techniques lead to the same results easily, faster, and with increased knowledge or control of the outcome. However, these techniques posed questions about regulation of gene editing. Will the regulations on GM products apply with genome-edited products?
Lema presented the ideal criteria for regulation for agri-food and other products in Breaking Barriers with Breeding: A Primer on New Breeding Innovations for Food Security (ISAAA Brief 56). He presented the following criteria for policy considerations:
fit for purpose
science-based
risk-proportionate
separate products from process
international harmonization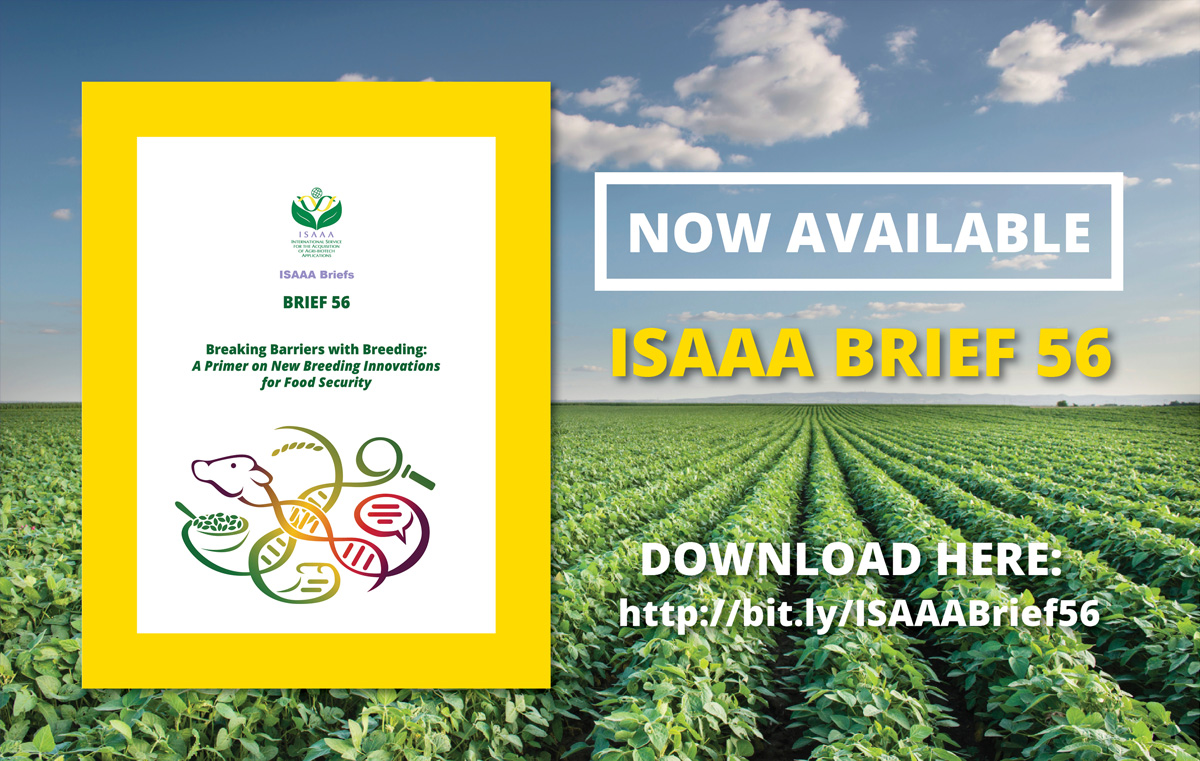 Several countries have established their regulatory guidelines for new breeding innovations and these are summarized in Brief 56, which was published in December 2021. In addition to those countries, the United Kingdom, China, Nigeria, and Kenya have released their guidelines on genome editing in the first quarter of 2022.
United Kingdom
Early this year, the Department of Environment, Food and Rural Affairs (DEFRA) announced that new UK legislation will be implemented to cut the unnecessary red tape for gene editing, with the goal of helping farmers have access to more resilient, nutritious, and productive crops. This also implies that UK scientists will be able to conduct research and development more easily using genetic technologies for plants.
According to DEFRA, the new legislation does not mean that environmental or research standards will be lowered. DEFRA also expects that the new rules will pave the way for the UK's target to be a global science superpower by 2030 and position itself as a global leader in sustainable climate-friendly farming.
China
A few days after DEFRA's announcement, China's Ministry of Agriculture and Rural Affairs published the new guidelines on field trials of gene-edited plants, paving the way for faster improvement of crops for food security. This announcement is part of the country's goal to overhaul the seed industry. Beijing also passed new guidelines to clear the path for GM crop approvals and is expected to promote gene-edited crops soon.
The draft gene editing guidelines indicate that once the gene-edited plants have completed the pilot trials, a production certificate can be applied for, removing the need for lengthy field trials applied for GM plants. The decision is relevant to the country since China's research institutes have published the most number of research on market-oriented gene-edited crops than any other country.
Nigeria
On February 10, 2022, Nigeria's National Biosafety Management Agency (NBMA) announced the national guidelines on gene editing and distributed printed copies of the guidelines to the public in Abuja. The Director-General/Chief Executive Officer of NBMA, Dr. Rufus Ebegba, stressed NBMA's dedication in ensuring that all gene-edited products in Nigeria are properly regulated.
According to the guidelines, gene-edited products that are not considered as genetically modified due to lack of foreign DNA may not need to go through the rigorous biosafety process. Those that fall squarely within the purview of GMOs need to be given a vigorous review process.
Kenya
After Nigeria, Kenya becomes the second African country to publish their genome editing guidelines. The National Biosafety Authority (NBA) published the guidelines in March 2022, marking an important step towards the development of a genome editing regulatory framework in the country.
The published guidelines provide clarity on which genome-edited organisms and/or derived products will be regulated under Kenya's Biosafety Act, and which products are regulated as conventional varieties or breeds. The main feature of the Guidelines is the provision for early consultation to determine the regulatory pathway to be adopted in view of potential outcomes of genome editing procedures. An applicant is required to submit an Early Consultation Form to the NBA providing data on their project experimental processes and end product to establish whether it should be regulated under the Biosafety Act or not.
The Guidelines also outline considerations or scenarios for regulation of genome editing techniques and derived products either under the Biosafety Act or not. Genome editing and derived products that will not be regulated under the Biosafety Act include; modifications made by inserting genes from sexually compatible species, deletions/knockouts without foreign genetic material in the end-product, and processed products whose inserted foreign genetic material cannot be detected. A decision will be made on a case-by-case basis.
With more countries and territories releasing regulations on genome editing, it is expected that more will follow suit after witnessing the impact of such efforts to research, innovation, and food security.
For further reading:
Breaking Barriers with Breeding: A Primer on New Breeding Innovations for Food Security (ISAAA Brief 56)
Kenya Publishes Genome Editing Regulations Becoming Second African Country To Do So
China Drafts New Rules for Gene-edited Crops
UK Announces Simpler Rules on Gene Editing for the Benefit of Farmers
Nigeria Releases National Guidelines on Gene
Science Speaks is ISAAA Inc.'s official blog. Weekly blog articles, authored by ISAAA writers, partners, and invited contributors, aim to help share, disseminate, and promote scientific knowledge and its vital role in achieving global agricultural sustainability and development. Your support to Science Speaks will help us achieve this goal. You can help us by donating as little as $10.