News
Global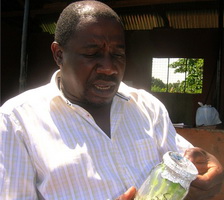 Ugandan businessman, Mr. Erostus Nsubuga, has called on agricultural biotechnology stakeholders in East Africa to advocate for conducive policies that will enable private sector to exploit the technology and create job opportunities for the youth. Mr. Nsubuga, Founder and Chief Executive Officer of Agro-Genetic Technologies (AGT) Limited, and Chair of Uganda Biotechnology and Biosafety Consortium (UBBC), lamented that local businesses are yet to be recognized as key players in the biotech product development process within the region.
Mr. Nsubuga added that involving local private sector players and amplifying their voices in the agri-biotech discourse could help overcome some policy challenges while highlighting business opportunities for many young Africans. "Biotechnology gives agriculture an edge as a favorable sector to unlocking Africa's potential in entrepreneurship, especially for the youth. Local private sector players should be involved from the onset," he remarked.
The AGT founder also appealed to the banking sector to give its full support behind empowering women and youth with easy access to agricultural credit, adding that this may encourage them to venture into application of agri-biotech as a business. "It is paramount for the financial sector to have a clear understanding of the huge prospects that agriculture brings and the value that biotechnology adds in it," Mr. Nsubuga said.
Recognizing the need for mechanisms to easily transport vegetatively propagated crops around the region, so that farmers can have access to clean planting materials, Mr. Nsubuga urged the East African Community to "move with speed and harmonize policies that will improve the trading environment." The AGT boss noted that agricultural biotechnology is an economic revolution that the continent should not miss out on, adding that "the opportunity for Africa in biotechnology is ripe."
AGT is the first and only private company in Uganda to use biotechnology through tissue culture techniques for micro-propagation of different crops on a commercial basis.
For more information, contact Mr. Erostus Nsubuga on nerostus@gmail.com.

Africa
Optimism is high within Uganda's pro-biotech community as they eagerly await outcomes of the March 28, 2018 tabling of a report on the National Biosafety bill in Parliament. The bill originally passed in October 2017 was referred back to the August body by President Yoweri Museveni citing concerns that needed to be addressed. Speaking at the official opening of the 3rd Biennial National Agricultural Biosciences Conference (NABIO) 2018, Dr. Elioda Tumwesigye, Minister of Science, Technology, and Innovation, assured guests that the report on the bill would be tabled for debate before Parliament broke off for the Easter holiday.
Farmers attending the conference bemoaned crop devastation from various environmental stresses and pleaded with the government to pass the law that will give them the opportunity to choose better performing GM crops and other products of genetic engineering.
"Last season alone, I lost 7 acres to Cassava Brown Streak Disease (CBSD). Please fast track the enactment of the Biosafety law so farmers like me can access virus resistant GM cassava," lamented Sarah Nabirye Kiirya, a farmer from Kiryandongo district in Western Uganda. CBSD costs the country an estimated $24.2 million in annual losses. "The president's issues with the Biosafety bill have been addressed. So the bill will pass," Hon. Christopher Kibazanga, State Minister for Agriculture, reassured guests while officially closing the conference.
The two-day NABIO conference attracted national and international scientists, policy makers, journalists, politicians, farmers and university students to deliberate on how to harness biosciences for economic transformation.
NABIO conference is organized biennially by Science Foundation for Livelihoods and Development (SCIFODE) together with local and international biotech and biosafety partners. This biennial event provides a platform for dialogue among biosciences stakeholders to chart the most strategic next steps for biosciences for national and regional transformation.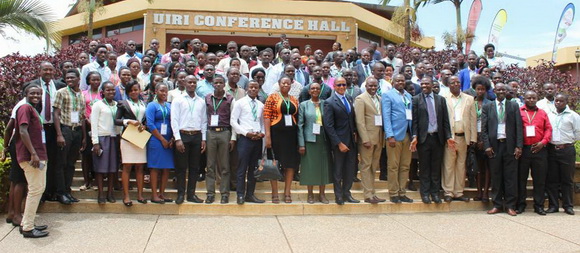 For more information, please contact the coordinator UBIC at ubic.nacrri@gmail.com.
Americas
For almost a decade, only one soybean cultivar – "Williams 82" – had been sequenced. Now, scientists at the University of Missouri led by Henry Nguyen, a Curators' distinguished professor of plant sciences in the College of Agriculture, Food & Natural Resources mapped two more. Focusing on soybeans grown in southern U.S., as well as a wild ancestor, Nguyen's team mapped soybean cultivar "Lee" and wild type PI 483463. Using NRGene's DeNovoMAGIC™, the Lee and PI 483463 assemblies were delivered, resulting in genome assembly sizes of 1,021 MB and 960 MB and N50 scaffold sizes of 4.57 MB and 4.44 MB with BUSCO scores of 94.9% and 95.3% respectively. Those are the most accurate and complete genome representations of these cultivars.
Having a map of soybean genes is important for breeders, who work to develop varieties that farmers can use to help battle diseases and other environmental factors. Soybean is an extremely important crop on a worldwide level. Approximately 340 million metric tons of soybeans are produced globally each year, with the market for soybeans worth $40 billion each year in the U.S. alone.
Nguyen said, "Having those reference genomes gives us a solid foundation to build on and allows us to continue to understand the genetic diversity of soybeans. If we want to increase yields, improve disease resistance and seed composition quality, and allow for better stress adaptation and resilience, we have to understand how the genetics work."
For more details, read the CAFNR News or the press release from NRGene.
[ Send to a Friend | Rate this Article ]
---
A research conducted by scientists from the University of Illinois (U of I) showed that an obtrusive Australian vine (Glycine tomentella), which is a distant relative of soybean, can boost the yield of soybean. The results of the study are published in Crop Science.
"We saw yield increases of 3.5 to 7 bushels per acre..." said Randall Nelson, study author and adjunct professor from U of I.
Initially, researchers from U of I and USDA Agricultural Research Service were trying to introduce disease resistance genes from G. tomentella into soybean. Eventually, after development of thousands of experimental lines, they were able to develop a line that exhibited resistance to soybean rust. Furthermore, they also noticed a boost in the yield of the experimental lines.
"We were very surprised. To look at it, Glycine tomentella has no agronomic characteristics -- the seeds are less than a tenth the size of soybean seeds. We never expected to get high-yielding lines out of this cross," said Nelson.
Read more from the research article in Crop Science and Phys.org.
Asia and the Pacific
Chinese Academy of Sciences (CAS) scientists discovered the evidence of the shift from wild rice to rice cultivation.
The CAS team collected and analyzed samples of phytoliths, a microscopic structure of silicon dioxide, from rice leaves in an archaeological profile at Hehuashan site in China. According to the researchers, a modification in the quantity and forms of the fan-shaped phytoliths recovered from the Early Neolithic site showed a change from wild rice to cultivated rice at the time of human occupation, which provides evidence of potential manipulation of wild rice during Shangshan Culture period about 10,000 years ago.
The results show that rice cultivation went through a long evolutionary process. "Ancient humans recognized wild rice could satisfy their hunger," said Wu Yan, associate professor from CAS Institute of Vertebrate Paleontology and Paleoanthropology. "Then they learnt to collect and preserve wild rice and began rice cultivation."
The researchers also found that the phytoliths were resistant to corrosion and were well-preserved. Thus, they could be vital in the research about the origins of rice.
Read the original article from CAS.
[ Send to a Friend | Rate this Article ]
---
The USDA FAS Global Agricultural Information Network (GAIN) released updates on the status of agricultural biotechnology in Pakistan.
According to the report, Pakistan continues to make significant progress towards the implementation of a complete biotechnology and seed regulatory structure which is expected to drive the introduction of new seed technologies. The 2005 Federal Biosafety Rules, which approve applications of introduction of new technologies, resumed operation in 2016 after a four-year hiatus, and then continued into 2017. There were new rules implemented in 2016, which involve the private sector. Additional rules are currently being drafted for an intellectual property regulation.
To date, only two biotech cotton events are commercialized for planting in the country, which was informally introduced a number of years ago. The report concluded that Pakistan is a vital importer, exporter, and producer of biotech cotton.
Read the report from USDA FAS-GAIN.
Europe
Auxin is present in varying concentrations in plant cells and tissues. The speed of plant growth, especially at the top, development of lateral shoots and roots, leaves, flowers and fruits are set in motion by the hormone auxin. It's still a mystery how all these processes are made possible by this age-old molecule, and how such a complex system came about.
PhD candidate at Wageningen University and Research, Sumanth Mutte, studied the genome of over a thousand plant species. He selected species that are all still alive, but which have a different evolutionary life history. This includes the 'modern' flowering plants that split off 320 million years ago and which now have a highly complex auxin system, older seed plant types such as conifers, and spore plants such as ferns and the earlier mosses, which are over half a billion years old. The oldest form of life studied for auxin were single-cell, green algae, dating back to the deep past of a billion years ago.
Research leader Dolf Weijers said that of the three protein families that mediate auxin functions, one was already present in the green algae. Digging even deeper, a billion years ago, their research led to fragments of the three protein families. "We still find them in the plants of today, but they originate from green algae and probably had a different function at first," Professor Weijers added.
Postdoctoral researcher Hirotaka Kato subsequently conducted 'experimental genome archaeology' with plants from the three different eras: algae, mosses, and ferns. The researcher studied how these genomes respond to auxin, by determining the number of genes that are turned on or off by the hormone, for instance. "This shows us how the auxin system has become more complex, and which components plants can modify to use the hormone for new processes to regulate its growth and shape," explains Professor Weijers.
For more, read the press release from Wageningen.
[ Send to a Friend | Rate this Article ]
---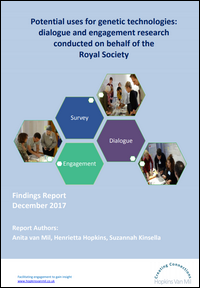 The UK public is cautiously optimistic about the use of technologies such as DNA sequencing, gene therapy and genome editing to help tackle global challenges like improving human health, reducing inequality and responding to the impacts of climate change. The Royal Society commissioned a public dialogue to explore UK views on genetic technologies applied to people, plants, and animals, and to probe some of the dilemmas and debates around their use.
In a survey of 2,061 people, 46% indicated that they agreed with the statement that 'genome editing in general carries too many risks to be used to tackle global challenges', and the public is very positive about its use in specific areas such as human health. There is support for using genome editing in plants to produce cheaper medicines (69%), make crops more nutritious as a way of supplementing poor diets (70%), and to prevent crop damage, for example by fungal diseases (77%).
There is also support for the use of genome editing in animals to prevent or cure human disease. For example, 71% of survey participants approve of using genetically modified mosquitoes to limit the spread of malaria.
About 43% of survey respondents ranked university academics, scientists and researchers as the most trustworthy to provide information and advice about genetic technologies. This view was backed up by participants in the survey's accompanying workshops, who saw this group as having greater impartiality. Businesses working on or funding research on genetic technologies ranked as the second most trusted (16%), closely followed by government bodies/policy makers (14%), and regulatory organizations (12%).
For more, read the news article in The Royal Society website.
Research
The Sugars Will Eventually be Exported Transporters (SWEET) family of transporters in plants is involved in various biological processes, including plant responses to outside stimuli. The team of Lu Wang from the Chinese Academy of Agricultural Sciences aimed to study SWEET transporters from the tea plant (Camellia sinensis) and their roles in abiotic stress response.
Analysis of the nine CsSWEET genes expressed in tea leaves revealed that eight of the nine CsSWEET genes responded to abiotic stress while only one, CsSWEET3, responded to Colletotrichum camelliae infection. Further study of another CsSWEET gene, CsSWEET16, revealed that the gene is expressed in the vacuolar membrane and is involved in modifying cold tolerance in Arabidopsis.
These findings demonstrate that CsSWEET genes play important roles in the response to both biotic and abiotic stresses, specifically cold stress, in tea plants.
For more information, read the article in Plant Molecular Biology.
[ Send to a Friend | Rate this Article ]
---
Phosphoenolpyruvate carboxylase (PEPCase), encoded by the PEPC2 gene, is vital in the production of oxaloacetic acid for tricarboxylic acid (TCA) cycle. The team of Yanpeng Zhao from the China Agricultural University recently found that silencing the GhPEPC2 gene using RNAi could regulate oil and protein accumulation in cotton seeds.
In the GhPEPC2-silenced plants, the PEPCase activities in immature embryos were significantly reduced, resulting in a significant increase in oil content in seed kernels and a decrease in total proteins. Moreover, compared to wild types, the agronomic traits of transgenic plants were unaffected.
Further analysis of GhPEPC2 transgenic seeds revealed that most lipid synthesis-related genes were upregulated, and amino acid metabolic-related genes were downregulated. In addition, the GhPEPC2 transgenic cotton seedlings also exhibited enhanced salt tolerance.
These results show that GhPEPC2 can regulate oil content, protein accumulation and salt tolerance in cotton and possibly in other plants.
For more information, read the article in Plant Science.
[ Send to a Friend | Rate this Article ]
---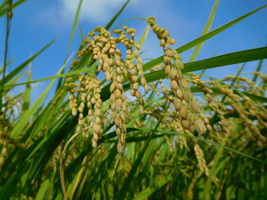 Expansins are proteins that can loosen the cell wall. Previous studies have indicated that expansin-encoding genes are also involved in defense against abiotic stresses. However, little is known about their involvement in the defense against biotic stresses. The team of Jiang Tan from the Chinese Academy of Sciences found that one rice (Oryza sativa) expansin-encoding gene, OsEXPA10, functions in both plant growth and biotic resistance.
Overexpression of OsEXPA10 in rice improved plant growth. However, it also increased susceptibility to brown planthopper (BPH), a major insect pest of rice, infestation and to rice blast caused by Magnaporthe grisea. On the other hand, knock-down of the gene resulted in reduced plant height and grain size, but with increased resistance to BPH and rice blast.
These results imply that OsEXPA10 mediates the balance between rice development and biotic resistance. This could serve as foundation for future studies on the development of improved rice varieties.
For more information, read the article in Plant Cell Reports.
New Breeding Technologies
The ERECTA family of genes (ERfs) is known to do several functions in Arabidopsis, including cell proliferation and growth, stomatal patterning, and response to stresses. This puts them as a potential candidate for crop improvement. However, their morphological impact in crops is limited. The team of Yanchun Zhang from Nanjing University in China used the CRISPR-Cas9 system to study the morphological impact of ERfs on rice.
Loss-of-function mutants of OsER1 and OsER2 developed through CRISPR displayed shortened plant stature and reduced panicle size, suggesting they also possibly function in cell proliferation and growth in rice. Furthermore, the team also found clues that hint at rice ERfs playing more unique functional roles.
Through evolutionary prediction, the team also found that the ER family is present across different species, suggesting that most of their functions may also be observed in other plant species. Further investigations on these functions are key to using ERfs in crop development.
For more information, read the article in Frontiers in Plant Science.
[ Send to a Friend | Rate this Article ]
---
The promoters driving both Cas9 and sgRNAs are quite important for efficient genome editing by CRISPR-Cas9 in plants. The team of Chao Feng from the Chinese Academy of Sciences tested the combination of maize dmc1 gene promoter and the U3 promoter for the Cas9 and sgRNA, respectively.
Three loci in the maize genome were selected for targeting. The T0 plants developed were efficiently edited at the target sites with mutants accounting for about 66%. The mutations in T0 plants were found to be stably transmitted to the T1 generation. Analysis also indicated that no off‐target mutations were detected at potential off-target sites.
These results show that the dmc1 promoter-controlled CRISPR-Cas9 system is highly efficient for maize. This study provides evidence that the optimization of the promoters for the CRISPR-Cas9 system can enhance the efficiency of targeted genome editing in plants.
For more information, read the article in Plant Biotechnology Journal.
[ Send to a Friend | Rate this Article ]
---
Precise replacement of an existing allele in commercial cultivars with an elite allele is a major goal in crop breeding. A single nucleotide polymorphism in NRT1.1B gene between japonica and indica rice varieties is responsible for the improved nitrogen use efficiency (NUE) in rice (Oryza sativa).
A team of researchers from the Chinese Academy of Agricultural Sciences used the CRISPR-Cas9 gene editing technology to replace the japonica NRT1.1B allele with an indica allele. The developed CRISPR-edited rice lines exhibited improved NUE. Furthermore, no additional selection pressure was needed to develop these improved rice lines.
The study showed the feasibility of replacing a gene with elite alleles, allowing more approaches to improve agriculturally important traits.
For more information, read the article in Journal of Integrative Plant Biology.
[ Send to a Friend | Rate this Article ]
---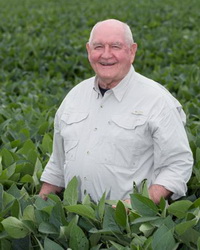 United States Secretary of Agriculture, Sonny Perdue, has issued a statement to provide clarification on the U.S. Department of Agriculture's (USDA) oversight of plants produced through innovative new breeding techniques which include genome editing.
The statement says that under its biotechnology regulations, USDA does not regulate or have any plans to regulate plants that could otherwise have been developed through traditional breeding techniques as long as they are not plant pests or developed using plant pests. This includes a set of new techniques that are increasingly being used by plant breeders to produce new plant varieties that are indistinguishable from those developed through traditional breeding methods. The newest of these methods, such as genome editing, expand traditional plant breeding tools because they can introduce new plant traits more quickly and precisely, potentially saving years or even decades in bringing needed new varieties to farmers.
Secretary Perdue said, "Plant breeding innovation holds enormous promise for helping protect crops against drought and diseases while increasing nutritional value and eliminating allergens. Using this science, farmers can continue to meet consumer expectations for healthful, affordable food produced in a manner that consumes fewer natural resources. This new innovation will help farmers do what we aspire to do at USDA: do right and feed everyone."
For more, read the USDA press release.
Beyond Crop Biotech
Bioengineers from Stanford University have found a way to make noscapine in brewer's yeast. Noscapine is a non-narcotic cough suppressant that occurs naturally in opium poppies.
Noscapine's cough-suppressing capability was discovered in 1930, and the drug has been widely used since the 1960s throughout Asia, Europe, and South America, as well as in Canada, Australia, and South Africa. But the only viable source of noscapine is opium poppies. Tons of noscapine are extracted annually from the plant, which takes a full year to mature. The yeast that was bioengineered can spew out substantial amounts of noscapine in three or four days. The investigators achieved this result by stitching three separate sections of the noscapine biosynthetic pathway into a single yeast strain.
Dopamine is a key intermediate in noscapine synthesis, so the researchers spliced in rat genes that direct dopamine production. The scientists used CRISPR to alter inserted genes so that the enzymes for which they coded would work most efficiently in their new home. They also souped up the yeast's production of a chemical whose levels would have otherwise been too low to sustain robust noscapine production.
The researchers inserted 25 foreign genes into the one-celled fungus to turn it into an efficient factory for producing noscapine. Many of the inserted genes came from the poppy, but several came from other plants and even from rats. The researchers also modified some of the plant, rat and yeast genes, as well as the medium in which the yeast proliferates, to help everything work better together. The result was an 18,000-fold improvement in noscapine output, compared with what could be obtained by just inserting the plant and rat genes into yeast.
For more, read the news article from Stanford Medicine News Center.
[ Send to a Friend | Rate this Article ]
---
Genetic modification is being preferred by several researchers over traditional methods such as selective breeding to improve the genetics of food-producing cattle. These researchers include Jon Oatley, director of the Center for Reproductive Biology at Washington State University.
"What we can do now is we can use sophisticated tools, molecular tools, to really refine and enhance the genetics of an animal for them to have the traits that we want," Oatley said. "We can make leaps in improving the health, growth and well-being of animals, compared to the baby steps that we've been taking for thousands of years."
Oatley emphasized the major benefit of using genetic medication, which is saving much-needed time to get desirable results. "We are going to have 10 billion people on Earth before the year 2050. In the next 30, 40 years, we will double the number of people we have on Earth. And we don't have the resources to double the amount of food that we produce right now…We have to find a way to do things differently, more efficiently, so we can provide food to the increasing world population at today's nutritional standards. I'm hoping that our research is one of the ways we can do that," Oatley said.
Read more from Genetic Literacy Project.
Announcements
What: 2018 IPBO Conference: "Scientific innovation for a sustainable development of African agriculture"
Where: VIB-UGent Center for Plant Systems Biology, Technologiepark 927, 9052 Ghent, Belgium
When: August 30-31, 2018
The overall objective of this conference is to bring different researchers from Belgium/Europe and Africa who are working on agriculture and/or plant biotechnology. Topics that will be discussed during this meeting are (1) Relevant crops for Africa, (2) Creating new plant varieties through scientific innovation, (3) Biotic stresses threatening crop yields, (4) Abiotic stresses threatening crop yields, (5) Improved soil fertility to enhance crop yield, (6) Mycotoxins, a threat for both human and animal health, and (7) Enhancing the nutritional value of important crops for Sub-Saharan Africa.
The deadline for early registration (with reduced fee) is on June 15, 2018. For more details, visit the Conference website or contact the International Plant Biotechnology Outreach (IPBO, VIB-UGent): ipbo@vib-ugent.be.