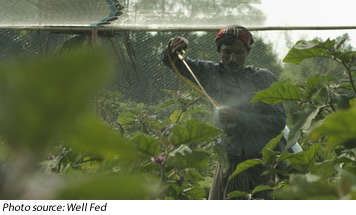 Two friends from Amsterdam, Netherlands with opposing views on genetically modified organisms (GMOs) investigated the truth behind biotechnology which was filmed into a documentary titled "Well Fed." Ryan Tipps, AgDaily's Managing Director, discussed his take on the documentary in an article.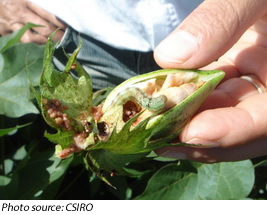 Scientists from the Commonwealth Scientific and Industrial Research Organisation (CSIRO) have confirmed the hybridization of two major pest species into a new and improved mega-pest in Brazil. The evidences of the hybridization are discussed in a paper published in the Proceedings of the National Academy of Sciences of the USA.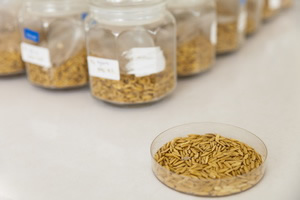 Rice tungro disease (RTD) is a serious threat in rice production. RTD is caused by the interaction between Rice tungro spherical virus (RTSV) and Rice tungro bacilliform virus (RTBV). Natural RTSV resistance is a recessive trait controlled by the translation initiation factor 4 gamma gene (eIF4G). To develop new sources of resistance to RTD, the team of Anca Macovei of the International Rice Research Institute in the Philippines induced mutations in eIF4G using the CRISPR-Cas9 system in the RTSV‐susceptible variety IR64.
Discovery of Gene Controlling Shape and Size of Wheat Spikelets Could Shape Future Crops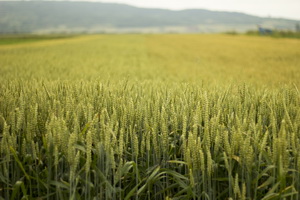 A new study conducted by a research team from John Innes Centre (JIC) has isolated a gene that controls the shape and size of wheat spikelets. The study focused on the genetics behind a specific mutant trait in bread wheat known as paired spikelets, where a wheat inflorescence is formed of two spikelets instead of the usual one. This trait, which bears resemblance to flower production in corn and rice, is a variation that could lead to increase in yield.

A biweekly update on gene editing research, regulations, and impact
produced by ISAAA Inc.

A monthly update on gene drive research and development provided by ISAAA in collaboration with the Outreach Network for Gene Drive Research
Biotech Updates is a weekly newsletter of ISAAA, a not-for-profit organization. It is distributed for free to over 22,000 subscribers worldwide to inform them about the key developments in biosciences, especially in biotechnology. Your support will help us in our mission to feed the world with knowledge. You can help by donating as little as $10.