Colombia Open to Biotech Adoption; Continues to Work through Regulatory Challenges
December 5, 2018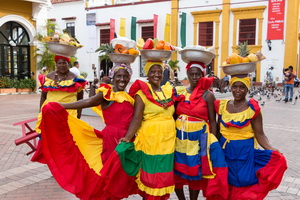 The USDA Foreign Agricultural Service Global Agricultural Information Network (GAIN) report on the status of agricultural biotechnology in Colombia has been released.
According to the report, Colombia remains open to the adoption of products derived from biotechnology and other innovative technologies. The area planted to genetically engineered (GE) crops in Colombia has decreased due to overall decline in corn and cotton plantings. The Colombian government and stakeholders have to finalize discussions on biotechnology regulations regarding low-level presence (LLP), GE labeling and Decree 4525 to stabilize Colombia's regulatory environment for GE products. These issues are potentially hindering the adoption of new technologies.
Colombia continues to import GE vaccines for animal diseases, and there is an increased interest from overseas companies and local governments in accessing the GE mosquito technology pending assessment on domestic regulatory jurisdiction and pathway.
For more details, read the USDA FAS GAIN Report.
ISAAA shares, disseminates, and promotes science-based information to help in achieving global agricultural sustainability and development. During this time of COVID-19 pandemic, we monitor research on treatments, vaccines and keep track of the pandemic's effect on food security and agriculture. We help the public make informed decisions and actions to mitigate and recover from the impact of COVID-19. At this crucial time, we need your help. Please support our efforts today from as little as $10  
See more articles:

News from Around the World

Research Highlights

Plant Breeding Innovations

Beyond Crop Biotech

Resources


Subscribe to CBU: