News
Americas
A team of biologists and computer scientists at New York University (NYU) has mapped out a network of interactions for how plant genes coordinate their response to nitrogen, a crucial nutrient and the main component of fertilizer.
The team focused on gene regulatory networks, which consist of transcription factors and the target genes that they regulate. These gene regulatory networks enable organisms to adapt to fluctuating surroundings. However, multi-cellular organisms present a challenge for mapping all connections as the nature of interactions within these complex networks are difficult to experimentally validate using common methods.
Using Arabidopsis, the team combined innovative experimental and computational methods to characterize the gene network underlying nitrogen responses. They scaled-up a cell-based technique that allowed them to experimentally determine more than 85,000 connections between 33 early nitrogen-responsive transcription factors and the target genes they regulate in approximately two months' time. Collectively, the 33 transcription factors regulate 88 percent of the nitrogen response genes in plants. Through the approach they call Network Walking, the scientists could use this vast amount of data to chart a path for a transcription factor from its direct gene targets in root cells to indirect gene targets in plants.
For more details, read the NYU news article.
[ Send to a Friend | Rate this Article ]
---
In a new study conducted at Cold Spring Harbor Laboratory (CSHL), scientists have identified the different genetic strategies that various flowering plant species use to achieve the same status quo.
Stem cells are critical to the survival of flowering plants as they direct how and when a plant will grow. However, having too many or too few stem cells can disrupt a plant's growth. According to CSHL Professor and HHMI Investigator Zach Lippman, a "core genetic circuitry found in all flowering plants" is responsible for all this. In a paper published in Nature Genetics, Lippman and CSHL Professor David Jackson describe the genetic mechanisms that ensure "a deeply conserved stem cell circuit" maintains some function, even if defects occur in a signaling protein called CLV3, and the receptor with which it interacts, CLV1.
Lippman explains that those players are critical for ensuring that a plant has the right number of stem cells throughout life. They discovered that there are backup systems that kick in when these players are compromised through chance mutations. The researchers determined that although stem cell circuits are essential for flowering plants, the genetic backup systems can vary drastically from plant to plant.
For more details, read the news article at the CSHL Newsstand.
[ Send to a Friend | Rate this Article ]
---
Scientists from Texas A&M AgriLife Research and University of Illinois Urbana-Champaign in the US have discovered a sex-determining gene that dictates which of three sexes a papaya tree will become, before seed germination. The team's main objective is to produce seeds that are predetermined to grow into hermaphrodite trees as they are more efficient for papaya production compared to male-female combinations.

This genetic discovery is good news for growers since it could help improve papaya production in controlled environments such as greenhouses. The researchers are now working on producing a clone of the candidate gene, which would be followed by a trial testing to determine its effectiveness.
For more details, read the news article in the Texas A&M University website.



Asia and the Pacific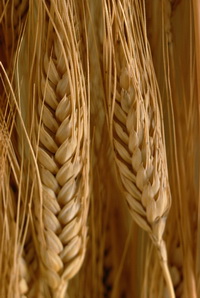 A close relative of wheat, jointed goatgrass (Aegilops tauschii) has been worsening the problems of Chinese farmers. Mesosulfuron is the only wheat-registered foliar-applied herbicide that provides control of jointed goatgrass in China, but using it damages wheat crops. Non-transgenic wheat varieties tolerant to imidazolinone (IMI) herbicides can help solve these problems, but IMI herbicides remain in the soil and severely damage sensitive crops planted months and even years later.
Researchers at the Institute of Genetics and Developmental Biology of the Chinese Academy of Sciences (IGDB, CAS) and China Agricultural University (CAU) generated several herbicide-tolerant wheat germplasms using base editing to facilitate weed control in wheat fields. The wheat germplasms harboring herbicide tolerance mutations confer tolerance to sulfonylurea-, imidazolinone- and aryloxyphenoxy propionate-type herbicides by base editing the acetolactate synthase (ALS) and acetyl-coenzyme A carboxylase genes of commercial wheat cultivar Kenong199.
The mutations at wheat ALS P174 codon (TaALS-P174) endow tolerance to nicosulfuron, a sulfonylurea herbicide with a relatively low risk to subsequently planted crops. The mutations at both the TaALS-P174 and TaALS-G631 conferred tolerance to imazapic, an IMI herbicide, at three to five times the field-recommended rate. The researchers also obtained quizalofop-tolerant wheat by editing TaACCase-A1992. The researchers also found that base editing at TaALS-P174 endowed wheat with sufficient resistance to nicosulfuron herbicide in MS growth medium to allow selection.
For more details, read the CAS Research News.
[ Send to a Friend | Rate this Article ]
---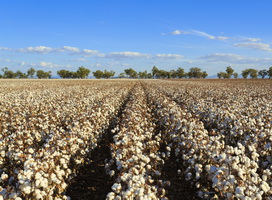 The Pakistan Central Cotton Committee (PCCC) has announced that 93 new cotton varieties will undergo National Coordinated Varietal Trials (NCVT) in four provinces in Pakistan. The NCVT is the near-end stage of the performance evaluation process of any crop variety before Pakistani authorities make their decision to allow commercial cultivation.
The 93 varieties are composed of 85 Bt and eight non-Bt cotton varieties. 41 of the Bt cotton varieties were developed by the public sector and 44 by the private sector. The NCVT aims to assess the cotton varieties' production capability and fiber qualities in accordance to Pakistan's 2018-2019 research plan.
The announcement was made during the Agriculture Research Committee Meeting in Multan. Cotton Commissioner Dr. Khalid Abdullah also said during the meeting that scientists are encouraged to employ biotechnology to make the cotton more profitable and resistant to threats such as pests and diseases, notably the pink boll worm.
Read more from the Cotton Textiles Export Promotion Council's Information Bureau.
[ Send to a Friend | Rate this Article ]
---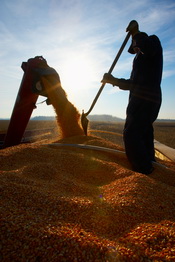 The approval process of China for GM crops is affected by regulatory hurdles and delays that led to additional costs for US companies as well as added concern for farmers. According to researchers, some GM products have been waiting for approval for over six years, without any scientific basis for these prolonged delays. Thus, industry groups and some US policymakers have been proactive in pushing the Trump administration to press China to make more transparent and timely regulations for approval of GM crops.
Read more from CNBC and Informa/CropLife.
Europe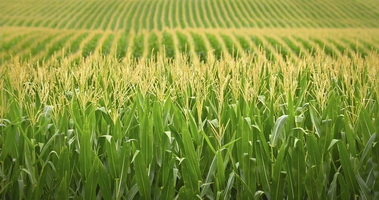 VIB has been granted a permit to proceed with its field trial with maize plants containing small surgical CRISPR-induced heritable changes. This permit allows VIB to continue the work that began in 2017.
Dirk Inzé, scientific director of the VIB-UGent Center for Plant Systems Biology said, "There is a worldwide consensus that CRISPR-modified crops are at least as safe as traditionally generated mutants."
In the field trial of maize plants, mutations are induced in genes involved in the repair of DNA damage. The researchers hope that this will make DNA damage in these plants caused by environmental stress (heat, UV radiation, drought) to accumulate more easily. Through this alteration, the plants can be used as a biosensor to signal the consequences of environmental stress at DNA level. The plants from the field trial are not meant to be further developed and will never enter the market or food chain.
For more details, read the news article in VIB News.
Research
Xanthomonas oryzae pv. oryzae (Xoo) causes serious bacterial leaf blight disease disease to many major rice cultivars, including the Bacthom 7 variety. OsSWEET14 belongs to group III of the OsSWEET family encoded sugar transport proteins and seem to be one of the susceptibility genes for infection of Xoo in rice. In a study published in the Journal of Agriculture and Rural Development, the pathotype of 18 Xoo strains collected from eight provinces in North of Vietnam with Bacthom 7 genotype was evaluated.
The findings showed that Bacthom 7 variety was very sensitive to 17/18 Xoo strains. The expression of Bacthom 7 OsSWEET14 was induced by three of five representative Xoo strains, including XO_52, XO_59 and XO_69. The DNA fragment of Bacthom 7 OsSWEET14 promoter was isolated, cloned into the pGEM-T vector and sequenced completely. The isolated promoter showed the similarity of more than 99 percent with the published OsSWEET14 promoter sequence (AP014967.1 and CP012619.1), contained four effector binding elements (EBE), including TalC, Tal5, PthXa3, and AvrXa7 that recognized by the type III-secretory transcription activator-like (TAL) proteins of the Xoo. This research is the basis for generating bacterial leaf blight disease resistant Bacthom 7 rice variety in Vietnam.
Read the original article (Vietnamese) in the Journal of Agriculture and Rural Development.
[ Send to a Friend | Rate this Article ]
---
RNA interference (RNAi)-based host-induced gene silencing (HIGS) is one of the new tools used in fighting phytonematode infection in crop plants. Mi-msp-1, an effector gene expressed in the subventral pharyngeal gland cells of root-knot nematode (Meloidogyne incognita) has a vital function in the parasitic process.
Scientists from Indian Agricultural Research Institute and other institutions generated six eggplant transformants with a single copy RNAi transgene of Mi-msp-1. The transgene was expressed in T1, T2 and T3 transgenic lines for which a detrimental effect on root-knot nematodes penetration, development and reproduction was documented upon challenge infection with nematode juveniles. Furthermore, the post-parasitic nematode stages derived from the transgenic plants exhibited long-term RNAi effect as manifested in the targeted downregulation of Mi-msp-1.
The results of the study imply that HIGS of Mi-msp-1 improved resistance to nematode in eggplant and protect the plant against RKN parasitism at the very early stage.
For more details, read the results published in Transgenic Research.
[ Send to a Friend | Rate this Article ]
---
Wheat is one of the most popular cereal grain, taking up a large portion of the total cultivated land. Since drought is considered as one of the major sources of stress in plants, developing drought resistance trait while maintaining favorable yield is important. A sunflower gene (HaHB4 or Helianthus annuus homeobox 4) has been found to encode a transcription factor linked to tolerating environmental stress. Thus, scientists from Instituto de Agrobiotecnologia Rosario and Consejo Nacional de Investigaciones Cientificas y Tecnicas in Argentina introduced HaHB4 in wheat and analyzed its compositional equivalence with non-transgenic wheat. The results are published in Transgenic Research.
The researchers analyzed 41 nutrients and 2 anti-nutrients for grain and 10 nutrients in forage through several tests. The findings showed that the transgenic wheat (HB4 wheat or event IND-ŘŘ412-7) is compositionally equivalent to non-transgenic wheat.
Read the research article in Transgenic Research.
New Breeding Technologies
The world's smallest tomato has been developed by scientists at the National University of Colombia. Dr. Martha Lucia Orozco, agricultural engineer at the National University of Colombia Headquarters in Palmira said that the material was obtained from a cherry tomato cultivar which has been under study for 10 years.
Dr. Orozco said they used CRISPR technology to induce a mutation in one of the nucleotides of the gene that controls the plant's size. The new variety flowers and grows roots like any other, but on a very small scale, according to Dr. Orozco. She confirmed that it is the world's smallest tomato plant, and smaller than the Micro-Tom variety. It fruits in just two months after planting, has an excellent fruit/leaf ratio, and measures 4cm high by 8cm wide on average, making it suitable for cultivation in space stations.
For more details, read the article in HortiDaily or the original article (written in Spanish) in National University of Colombia website.
[ Send to a Friend | Rate this Article ]
---
Kyoto University scientists characterized the lignin of mutant rice developed using the CRISPR-Cas9 system. The results are published in The Plant Journal.
In a previous study, Yuri Takeda and colleagues identified a rice gene encoding coniferaldehyde 5‐hydroxylase (OsCAld5H1), which was effective in modulating syringyl (S)/guaiacyl (G) lignin composition ratio in rice, a model grass species. The OsCAld5H1‐knockdown rice lines generated using gene silencing, exhibited augmented G lignin units yet contained considerable amounts of residual S lignin units. In their latest study, they generated loss‐of‐function mutants of OsCAld5H1 using the CRISPR-Cas9 system to understand the effect of suppression of OsCAld5H1 on rice lignin structure.
Results showed that all the tested mutant lines were enriched in G units and produced considerable numbers of S units. Surprisingly, analysis showed that enrichment of G units in lignins of the mutants was limited to the non‐γ‐p‐coumaroylated units, while grass‐specific γ‐p‐coumaroylated lignin units were almost unaffected. Further analysis showed that no homologous genes of OsCAld5H1 were overexpressed in the mutants. These data suggested that CAld5H is mainly involved in the production of non‐γ‐p‐coumaroylated S lignin units, common in both eudicots and grasses, but not in the production of grass‐specific γ‐p‐coumaroylated S units in rice.
Read the research article in The Plant Journal.
[ Send to a Friend | Rate this Article ]
---
The introduction of CRISPR-Cas9 system has led to the development of rapid and cost-effective procedures to generate new mutant populations in plants. Even if genome-edited plants from several species have been developed successfully using a technique wherein a Cas9-guide RNA (gRNA) expression cassette and selectable marker are integrated into the genomic DNA through Agrobacterium tumefaciens-mediated transformation or particle bombardment, CRISPR-Cas9 system increases the chance for off-target modifications, and foreign DNA sequences cause legislative concerns about GMOs. Thus, DNA-free genome editing has been developed, which involves the transport of preassembled Cas9-gRNA ribonucleoproteins (RNPs) into protoplasts derived from somatic tissues by polyethylene glycol-calcium mediated transfection in tobacco, Arabidopsis, rice, potato, etc. or into embryo cells thru the use of a gene gun in maize and wheat.
Experts from RIKEN Cluster for Science, Technology and Innovation Hub reported in Nature Plants a genome-editing system via direct delivery of Cas9–gRNA RNPs into plant zygotes. Cas9–gRNA RNPs were integrated into rice zygotes produced by in vitro fertilization of isolated gametes and the zygotes were cultured into mature plants in the absence of selection agents, resulting in the regeneration of rice plants with targeted mutations in around 14 to 64 percent of plants.
Based on the study, the new plant genome-editing system has a huge potential for the continuous development of rice and other vital crops.
Read the abstract in Nature Plants.
Beyond Crop Biotech
Researchers at the International Center for Tropical Agriculture (CIAT) have shown that Brachiaria grass species reduce greenhouse gas emissions from cattle and increase productivity. Considered an orphan crop, the breeding process for Brachiaria grasses is difficult, time-consuming, and expensive.
Margaret Worthington, a geneticist at CIAT and the University of Arkansas, and colleagues created the first dense molecular map of B. humidicola, a robust and environmentally friendly forage grass. They also identified the candidate genes for the plant's asexual reproductive mechanism, which is a huge asset for plant breeders. With this molecular marker, plant breeders can run a quick and inexpensive test when Brachiaria grasses are at seedling stage to identify whether they reproduce through apomixis. Results are available in a couple of weeks, allowing plant breeders to select only asexually reproductive plants for trials, and to allocate more time and resources to plants that have the potential to produce new cultivars.
Similarly, a recent study found that B. humidicola was especially adept at reducing the nitrous oxide, a strong greenhouse gas, which is emitted from the soil from cattle urine. In addition, CIAT researchers have identified mechanisms that this tropical grass uses to efficiently acquire nutrients from soil.
For more details, read the article from CIAT.
Announcements
Over the recent years, plant research and its associated technologies have improved drastically as a result of revolutionary breakthroughs such as new gene editing technology and the reduction in the cost of sequencing. As many plants have now been successfully sequenced and a wide range of biological data-set made available, plant scientists are now making use of state of the art technology platforms to help explain biological principals, advance research and therefore enable benefits such as crop improvement and breeding techniques.
Meanwhile, the mass variety of microbes within the plant and soil are not only crucial in plant growth, yield & health, but also in pest management and fixation cycles. The crop quality improving technologies and the new pest control technologies are now becoming important tools to farmers.
This year, Global Engage, the University of Nottingham (Malaysia), and Crops for the Future, are pleased to announce that the congress is co-located with Microbiome for Agriculture Congress Asia 2019. This congress is part of our highly respected Plant Genomic Series held in Europe each May and the US every September each year.
Specific focus areas to be tackled in the congress include:
Gene Editing Technologies & Tool Stage Development
Plant Omics – Development, Application and Trends
Next Generation Sequencing for Next Generation Plant Breeding
Plant Bioinformatics and Data Management
Plant and Soil Microbes Interaction
Plant Microbiome and Agriculture
Join the congress in Kuala Lumpur, Malaysia on July 29-30, 2019! With ISAAA as the official media partner for this event, all Crop Biotech Update subscribers are entitled to get 10% off (valid till before event date) by applying the discount code SK/ISAAA/10 when you register online.

For more details, visit the following important links:
Agenda
Speakers
Registration
Microbiome for Agriculture Congress Asia