Transgenerational CRISPR-Cas9 Induces Multiplex Gene Editing in Wheat
February 28, 2018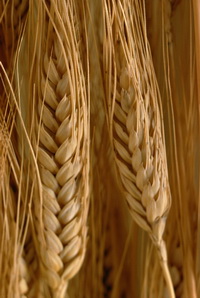 The CRISPR-Cas9-based multiplex gene editing (MGE) can be a powerful method to modify multiple genomic regions simultaneously and control different agronomic traits in crops. In this study, the research team led by Wang Wei from Kansas State University aimed to apply MGE on wheat. The team targeted the TaGW2, TaLpx-1, and TaMLO genes of hexaploid wheat.
The knockout mutations generated in all three copies of TaGW2 resulted in an increase in seed size and thousand grain weight. The team also found that the non-modified targets in early generation plants can still be edited using the same CRISPR-Cas9 construct in the following T generations.
These results demonstrate that transgenerational gene editing can facilitate multiplex gene editing in wheat and can also serve as the source of variation in CRISPR-edited plants.
For more information, read the article in The CRISPR Journal.
See more articles:

News from Around the World

Research Highlights

Plant Breeding Innovations

Beyond Crop Biotech

Announcements

Resources

Subscribe to CBU: