News
Africa
Kenyan farmers are feeling miserable about the infestation of fall armyworm in their maize fields. The attack started as a simple, seemingly manageable situation, but has grown to greater magnitudes requiring more attention and strategies to solve. The fall armyworm outbreak, which has affected the major maize growing regions in the country is projected to diminish the crop's production by up to 5 percent.
According to Dr. Murenga Mwimali, a scientist at Kenya Agricultural and Livestock Research Organization (KALRO) Katumani Station, they have developed maize that can control the attacks and resistant to drought. The hybrid maize varieties dubbed as DroughtTEGO™ were developed through the Water Efficient Maize for Africa program.
"We have resistant maize variety seeds at our Kiboko, Kitale and Katumani centers, which are robust and resilient and can be effective in controlling the fall armyworms and also thrive in the dry conditions," said Dr. Mwimali. He also stressed that with the problem at hand, new thinking and embracing innovative ideas are necessary. He also called upon the government to facilitate uptake of novel effective technological innovations, especially in the seed sector to alleviate the effects of drought and fall pests.
Read the original article from Daily Nation.
[ Send to a Friend | Rate this Article ]
---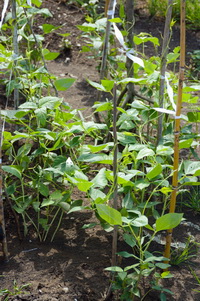 Genetically modified crops are safer than conventional ones as they go through very rigorous tests and processes over many years before they are released onto the market, a biosafety and environmentalist research scientist at the Crop Research Institute of Ghana's Council for Scientific and Industrial Research (CSIR) has said. Charles Afriyie Debrah said there is no evidence that GMOs have been responsible for diseases adding that they are cheaper, more environmentally friendly and sustainable.
Addressing members of the Ghana Agricultural and Rural Development Journalists (GARDJA) at a training on the basics of biotechnology, Mr. Debrah emphasized that GM technology is one of the several available options to help improve agricultural production and exuded confidence that the technology will offer farmers the best opportunity to scale up food production.
"This technology is an alternative. At the Crop Research Institute, we are doing research on GMOs but we are not letting go of the conventional," he said.
The training was part of a series of programs designed for editors and journalists to build on their understanding of biotechnology, Ghana's biosafety regulatory system, and the implications for food security and economic growth as the country gears up for GM crops commercialization.
Ghana's Biosafety Act (2011) allows for production and commercialization of GMOs in the country. The CSIR is currently undertaking field trials for GM rice and cowpea.Plans are at an advanced stage for environmental release application of cowpea in the year 2018-19.
For more on the workshop, contact Charles Afriyie Debrah, Biosafety and Environmentalist Research Scientist – CSIR, Crop Research Institute through email: degreatdebrahgh@gmail.com or cafriyiedebrah@ymail.com.
Americas
Nitrogen fertilizer helps increase crop yields, but excessive use causes environmental pollution. Large amounts of nitrogen can also delay flowering in rice. A recent study identified a rice nitrate transporter (NRT) that can help increase grain yield and accelerate flowering if overexpressed.
In the rice plant, different NRTs move nitrogen from the soil into the roots and move nitrogen compounds throughout the plant. Some NRTs sense nitrogen levels and trigger responses. A study showed that rice OsNRT1.1A can affect both nitrogen use and flowering time and mutant lines lacking this transporter showed decreased use of nitrate and ammonium.
To improve yield and flowering time, the researchers created rice lines that produced extra OsNRT1.1A. The OsNRT1.1A-overexpressing plants grew taller, were greener, and produced more biomass, compared with regular rice grown on the same amount of nitrogen. These plants also pulled more nitrate and ammonium out of the medium in hydroponics experiments. In multi-year field trials, the OsNRT1.1A-overexpressing plants showed improved yields of more than 30% (and up to 60%) in fields with high and low levels of nitrogen fertilization. These plants also flowered one to two weeks earlier than the control rice plants.
For more details, read the press release from the American Society of Plant Biologists.
[ Send to a Friend | Rate this Article ]
---
Researchers from the University of Illinois set up twelve-foot metal poles with long outstretched arms in a Midwestern soybean field to monitor an invisible array of light emitted by crops. This light can provide information on the plants' photosynthetic performance during growing season, according to their study published in the Journal of Geophysical Research-Biogeosciences.
"Photosynthetic performance is a key trait to monitor as it directly translates to yield potential," said Kaiyu Guan, an assistant professor in the College of Agriculture, Consumer, and Environmental Sciences (ACES) and the principal investigator of this research. "This method enables us to rapidly and nondestructively monitor how well plants perform in various conditions like never before." The research team collected sun-induced fluorescence (SIF) data using hyperspectral sensors to determine how soybean plants respond to fluctuating light levels and environmental stresses. With the measurements categorized by plant growth stages, light conditions, and time scales, the results confirmed that there is a strong positive relationship between photosynthesis and SIF.
Read more from the University of Illinois and Journal of Geophysical Research-Biogeosciences.
[ Send to a Friend | Rate this Article ]
---
In new research reported by scientists at Cold Spring Harbor Laboratory (CSHL), a simple genetic modification can triple the grain number of sorghum, a drought tolerant plant that is an important source of food, animal feed, and biofuel in many parts of the world. Led by CSHL Adjunct Associate Professor and research scientist with USDA's Agricultural Research Service (ARS) Doreen Ware and ARS colleague Zhanguo Xin, the study focused on high-yield strains of sorghum that were generated several years ago by Dr. Xin.
An unknown genetic mutation introduced by chemical mutagenesis resulted in an increase in the number of grains that each plant produced. Sorghum grains are produced in clusters of flowers that develop from a panicle, which produces hundreds of flowers. Only one of the two types of sorghum flowers, known as the sessile spikelet (SS) is fertile. The other flower type, called pedicellate spikelets (PS), do not make seeds. In the modified plants Dr. Xin produced, however, both SS and PS produced seeds, tripling each plant's grain number.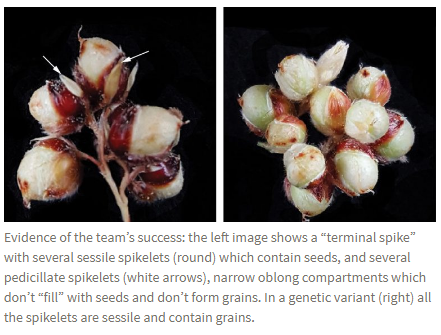 To understand the cause of this change, Ware and her team sequenced the genomes of the modified plants, and they found that the key mutations affected a gene that regulates hormone production. Plants carrying the mutation produce abnormally low levels of the jasmonic acid, particularly during flower development. They learned that jasmonic acid prevents PS from producing seeds. The team now hopes to apply the same strategy to increase grain production in related plants that are vital in the global food supply, such as rice, corn, and wheat.
For more, read the CSHL Stories.
Asia and the Pacific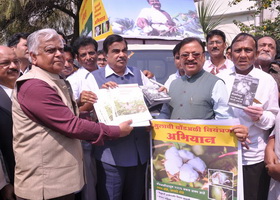 The Minister for Road Transport and Highways, Shipping and Water Resources, River Development and Ganga Rejuvenation in the Government of India, Mr. Nitin Gadkari, launched a massive pink bollworm awareness campaign in Nagpur, Maharashtra, India on February 25, 2018. The pink bollworm awareness campaign is implemented jointly by South Asia Biotechnology Centre (SABC), Indian Society for Cotton Improvement (ISCI), and Agrovision Foundation.
Minister Gadkari led the pink bollworm awareness campaign float that would travel in most of the affected villages in Vidharbha, Maharashtra. The campaign float plays a teaser jingle when it reaches an affected village by spreading the message of effective pink bollworm control. The pink bollworm jingle will be aired twice a day through All India Radio – Akashvani. During the launch, Minister Gadkari released a Marathi version of pink bollworm management strategy authored by Dr. CD Mayee and Bhagirath Choudhary. He also released a cartoon booklet and a poster on pink bollworm awareness campaign. A total of 100,000 posters were distributed in the villages.
Minister Gadkari was joined in the event by Dr. CD Mayee, Bhagirath Choudhary, and members of the academe, officials from ICAR-CICR, ICAR-CIRCOT, ISCI, and Agrovision Foundation. Around 300 farmers and professionals working in cotton value chain participated in the launch.
More details about pink bollworm awareness campaign on SABC website.
Europe
Plants are engineered to contain less lignin to ease the industrial processing of plant biomass into energy. Unfortunately, this process reduces yield. Researchers at the VIB-UGent Center for Plant Systems Biology discovered a way to overcome this problem. Moreover, the strategy they used does not just restore the biomass yield. It increases the yield beyond that of wild type plants.
Plant biomass serves as a renewable and carbon-neutral raw material for the production of bioenergy and other chemicals. However, the industrial processing of biomass is hindered by lignin. Lignocellulosic biomass is very rich in sugar, which can be used to produce bioethanol. But getting that sugar out of the plant is difficult. Although lignin strengthens the plant cell walls, it also essentially traps the sugars in there.

In their most recent study, Prof. Wout Boerjan of VIB-UGent, PhD student Barbara De Meester and Dr. Ruben Vanholme, looked for a solution to this problem. The team used a dwarfed, mutant Arabidopsis plant containing only half the normal amount of lignin. Dr. Ruben Vanholme said, "The combination of a low lignin amount and increased biomass in our engineered plants led to a four-fold increase in sugar release compared to wild plants. And it's exactly that sugar we need to move from a fossil-based to a bio-based economy."
For more, read the VIB News.
[ Send to a Friend | Rate this Article ]
---
The oldest fossils of land plants are 420 million years old, but a recent study showed that pond scum first made landfall approximately 100 million years earlier.
Scientists have used plant genetic data at "molecular clocks" to estimate how long ago various species split based upon their differences in DNA—to figure out their evolutionary history. However, they were unable to identify the lowest, or earliest, branches of the plant family tree. Vascular plants such as trees, crops, and flowers have been known to come along sometime after liverworts, hornworts, and mosses. However, the order in which of these three appeared remained a history, making the molecular clock studies with missing puzzle pieces.
In the study conducted by Philip Donoghue from University of Bristol and other researchers, it was concluded that the exact configuration of the base of the plant family tree doesn't matter to dating the first land plants. All the analyses indicate that land plants first appeared about 500 million years ago, during the Cambrian period, when the development of multicellular animal species took off. The study showed that the first land plants arose earlier than we thought, regardless of current uncertainties about which land plants evolved first. This finding has important global implications, because we know early plants cooled the climate and increased the oxygen level in the Earth's atmosphere," conditions that supported the expansion of terrestrial animal life, says Tim Lenton, an earth system scientist at the University of Exeter in the United Kingdom who was not involved with the work.
Read the original articles from Science and Proceedings of the National Academy of Sciences of the United States of America.
[ Send to a Friend | Rate this Article ]
---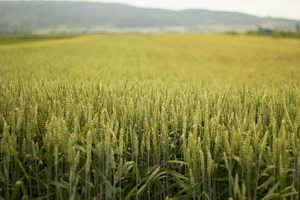 A study published in Genome Biology shows how plants use 'baits' to recognize and trap disease-causing pathogens before infection can start.
Ksenia Krasileva and her team from Earlham Institute, together with researchers from The Sainsbury Laboratory, used phylogenetic analyses to identify how these 'bait' genes are distributed throughout different wild and domestic grasses, including crop plants such as wheat, barley, maize, and rice. Their findings could be vital in engineering crops to be resistant to emerging diseases caused by pathogens.
By studying the genetic history of the plants, the researchers found several interesting groups that lean towards forming novel linkage with plant receptors, which were most diverse in wheat. These proteins are involved in plant stress responses in general, specifically in defense against pathogen attack. Furthermore, specific plant pathogen receptors known as nucleotide binding leucine rich repeat (NLR) proteins exhibited the ability to recognize some of the signals linked to disease-causing agents. By getting portions of proteins coded by other genes, which are often the target of pathogen infection, NLRs act as an 'integrated defense decoy'.
Pathogens that are harmful to plants are continually evolving, thus, the researchers are hoping to develop new proteins with specifically integrated domains that give resistance to plant pathogens, particularly new threats to the important crops.
For more information, read the news release from Earlham Institute and the research article in Genome Biology.
Research
Soybean oil contains approximately 20% oleic acid and 63% polyunsaturated fatty acids, resulting in poor oxidative stability. Increasing the oleic acid content in soybean seeds can provide improved oxidative stability and is also beneficial to human health.
Endoplasmic reticulum-associated delta-12 fatty acid desaturase 2 (FAD2) is the key enzyme responsible for converting oleic acid precursors to linoleic acid in the lipid biosynthetic pathway. Jing Yang of Jilin Academy of Agricultural Sciences in China used RNAi technology to knockdown the GmFAD2-1B gene in soybean seeds to increase the oleic acid content.
The GmFAD2-1B was significantly downregulated in the seeds of RNAi-knockdown lines. The oleic acid content was also significantly increased from 20% to approximately 80% in the transgenic seeds compared with that in the wild types. The fatty acid profiles also exhibited steady changes in three consecutive generations. Furthermore, total protein and oil contents and agronomic traits of the transgenic lines did not show a significant difference compared with the wild types.
For more information, read the article in Transgenic Research.
[ Send to a Friend | Rate this Article ]
---
Genetic engineering offers an alternative method to the conventional breeding of 'W. Murcott' mandarin (Citrus sp.), one of the most commercially important cultivars grown in the world. Ahmad Omar from the University of Florida and Zagazig University in Egypt used genetic engineering to confer citrus canker resistance in W. Murcott mandarin.
Transformation of W. Murcott mandarin was achieved by protoplast transformation system using Xa21, a Xanthomonas resistance gene from rice. Ten transgenic lines were developed from the transformation and were subjected to the citrus canker pathogen by syringe inoculation under laboratory conditions. The transgenics showed a reduction in lesion number and bacterial populations within lesions compared to wild type control plants.
This study presents a new approach to confer canker resistance to mandarin oranges. However, the transgenic W. Murcott mandarin lines require further evaluation under field conditions to validate the level of resistance.
For more information, read the article in Transgenic Research.
New Breeding Technologies
Parasponia represents five tropical tree species in the Cannabeaceae family and is the only plant lineage besides legumes that can produce nitrogen-fixing nodules with rhizobium. Analyses between legumes and Parasponia allow identification of genetic networks controlling this symbiosis. However, these studies are lacking due to the absence of reverse genetic tools for Parasponia.
The team of Arjan van Zeijl from Wageningen University and Research in the Netherlands reported the use of CRISPR-Cas9 mutagenesis on Parasponia andersonii. Using CRISPR, the team mutated four genes, PanHK4, PanEIN2, PanNSP1, and PanNSP2, which control cytokinin, ethylene or strigolactone hormonal networks. These same set of genes is also responsible for essential symbiotic functions in legumes.
Knockout mutants in Panhk4 and Panein2 displayed developmental phenotypes, namely reduced procambium activity in Panhk4 and disturbed sex differentiation in Panein2 mutants. The symbiotic phenotypes of these two mutant lines also differ from those in legumes. In contrast, PanNSP1 and PanNSP2 were found to be essential for nodule formation, a phenotype similar as reported for legumes.
This study presents the application of CRISPR-Cas9 on Parasponia species as well as its use in reverse genetics studies.
For more on this study, read the article in Frontiers in Plant Science.
[ Send to a Friend | Rate this Article ]
---
A number of long non-coding RNAs (lncRNAs) have been revealed to have roles in biological processes. However, the biological functions of most plant lncRNAs are still unknown. Ran Li of China Agricultural University previously discovered a tomato ripening-related lncRNA, lncRNA1459. The team aimed to study lncRNA1459 and explain its function in tomato ripening. To fully identify the function of lncRNA1459 in tomato ripening, Li and colleagues used CRSIPR-Cas9 to develop loss-of-function mutants of lncRNA1459.
Compared with wildtype fruits, tomato ripening process was significantly repressed in lncRNA1459 mutants. Ethylene production and lycopene accumulation were also largely repressed in these mutants. Furthermore, genes related to ethylene and carotenoid biosynthesis were also downregulated in the mutants compared with wild type fruits.
Expressions of numerous ripening-related genes, including other potential tomato ripening-related lncRNAs, were specifically changed after knocking out lncRNA1459.
The results provide insight into the role of lncRNA1459 in the tomato fruit ripening.
For more information, read the article in The Plant Journal.
[ Send to a Friend | Rate this Article ]
---
Cacao producers suffer significant losses due to a variety of pathogens. Development of disease resistant cacao varieties is an essential strategy to combat this threat, but is limited by sources of genetic resistance and the slow generation time of this crop. Andrew Fister of Pennsylvania State University and colleagues present the first application of CRISPR-Cas9 genome editing technology in cacao leaves and cotyledon cells.
As a proof of concept, Fister's team targeted the cacao Non-Expressor of Pathogenesis-Related 3 (TcNPR3) gene, a potential suppressor of defense response. The team later identified the presence of mutations in ~30% of TcNPR3 copies in the treated tissues. The edited tissue exhibited an increased resistance to the cacao pathogen Phytophthora tropicalis. Downstream defense genes were also found to be upregulated. Analysis of off-target mutations did not reveal unwanted mutations.
These results confirm the function of NPR3 as a repressor of the cacao immune system and demonstrate the application of CRISPR-Cas9 as a genomic tool for cacao. Further studies will test the effectiveness of this tool at a whole plant level.
For more information, read the article in Frontiers in Plant Science.
[ Send to a Friend | Rate this Article ]
---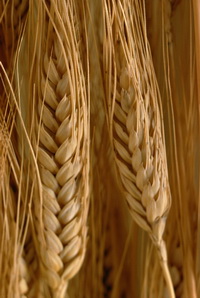 The CRISPR-Cas9-based multiplex gene editing (MGE) can be a powerful method to modify multiple genomic regions simultaneously and control different agronomic traits in crops. In this study, the research team led by Wang Wei from Kansas State University aimed to apply MGE on wheat. The team targeted the TaGW2, TaLpx-1, and TaMLO genes of hexaploid wheat.
The knockout mutations generated in all three copies of TaGW2 resulted in an increase in seed size and thousand grain weight. The team also found that the non-modified targets in early generation plants can still be edited using the same CRISPR-Cas9 construct in the following T generations.
These results demonstrate that transgenerational gene editing can facilitate multiplex gene editing in wheat and can also serve as the source of variation in CRISPR-edited plants.
For more information, read the article in The CRISPR Journal.
Beyond Crop Biotech
Researchers have unlocked the genetic code of some of the brightest and most vibrant colors in nature. The study, published in the journal PNAS shows how genetics can change the color and appearance of certain types of bacteria.
Flavobacterium is a type of bacteria that packs together in colonies, producing striking metallic colours, which come not from pigments, but from their internal structure, which reflects light at certain wavelengths. The researchers compared the genetic information to optical properties and anatomy of wild-type and mutated bacterial colonies to understand how genes regulate the color of the colony.
By genetically mutating the bacteria, the researchers changed their dimensions or their ability to move, which altered the geometry of the colonies. This process changed the color from the original metallic green color of the colony in the entire visible range from blue to red. They were also able to create a duller coloration or make the color disappear entirely.
For more details, read the University of Cambridge Research News.
Announcements
What: BIO Asia International Conference
When: March 19-20, 2018
Where: Tokyo, Japan
For more details, visit the conference website.
Document Reminders
The book Plants, Genes, and Agriculture - Sustainability through Biotechnology has been released by the Oxford University Press. The book discusses topics including how crop plant breeders look for specific traits to solve practical problems; genetic engineering of crops as a useful way to supplement conventional plant breeding; the nature of agribusiness in industrialized countries; and the vital contributions of developing countries and their smallholder farmers and the unique challenges facing them.
Challenging and controversial topics such as the safety of pesticides and GMOs, increasing demand for animal products and the stresses this puts on agricultural output, organic farming and foods, and patenting new crop varieties are dealt with in a balanced way, inviting teachers and students to consider all the implications of these serious questions.
To get a copy of the book, visit the Oxford University Press.