Kenya to Start National Performance Trials for Bt Cotton
September 27, 2017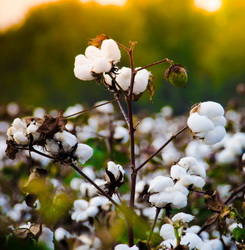 The National Biosafety Authority of Kenya has approved the field trial of Bt cotton (MON 15985 event). In The Kenya Gazette issued on September 8, 2017, published by the Authority of the Republic of Kenya, the Gazette Notice No. 8846 lists the approved GM applications in 2016-2017, including transgenic bananas for resistance to Banana Xanthomas Wilt (BXW) disease, and laboratory and greenhouse trials of modified sweet potato for weevil resistance which were approved in November 2016.
The Bt cotton project aims to release the insect protected cotton and its varietal derivatives in Kenya, while research on transgenic bananas evaluates local Kenyan farmers' preferred varieties for resistance to BXW disease under confined field conditions. Research on GM sweet potato evaluates weevil resistance through RNAi technology under laboratory and greenhouse trials in Kenya.
To read more, download the Kenya Gazette Vol. CXIX No. 132.
See more articles:

News from Around the World

Research Highlights

Plant Breeding Innovations

Beyond Crop Biotech

Resources

Subscribe to CBU: