Researchers Identify Gene Against Wheat Streak Mosaic Virus
June 14, 2017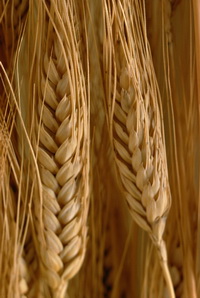 Researchers from Kansas State University have identified a gene that can resist wheat streak mosaic virus. The team identified Wsm3 gene, the third gene known to resist the virus, and the first that can do so at outdoor temperatures of 75 degrees Fahrenheit and higher.
The first two genes known to provide resistance to the virus were Wsm1 (identified by Kansas State University about 25 years ago) and Wsm2 (discovered by researchers at Colorado State University), but these two provide protection in lower temperatures only. The researchers hope that the warm-weather friendly Wsm3, used in combination with Wsm1 or Wsm2, could become part of a breeding mix that can give farmers much-needed relief.
Wheat streak mosaic virus causes severe yield losses, and in extreme cases, the crop cannot be harvested.
For more information, read the article at K-State Research and Extension News.
ISAAA shares, disseminates, and promotes science-based information to help in achieving global agricultural sustainability and development. During this time of COVID-19 pandemic, we monitor research on treatments, vaccines and keep track of the pandemic's effect on food security and agriculture. We help the public make informed decisions and actions to mitigate and recover from the impact of COVID-19. At this crucial time, we need your help. Please support our efforts today from as little as $10  
See more articles:

News from Around the World

Research Highlights

Plant Breeding Innovations

Beyond Crop Biotech

Resources


Subscribe to CBU: