Cornell Launches Global Initiative for Science-based Communication on Agri-biotech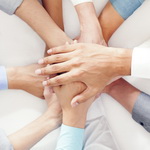 Cornell University launched a new initiative aimed at intensifying the voice of science in the agri-biotechnology dialogue. The initiative is called Cornell Alliance for Science. According to Sarah Evanga, Director of the Alliance, the initiative is a "radical collaboration" of global significance because the challenges faced by the global society are too large to be handled by disconnected individuals and institutions. Thus, a radical strategy of forming a radical collaboration should be focused on facing the hunger and not on GMO politics.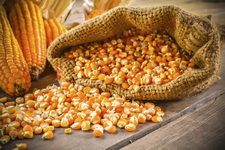 Vietnam's Ministry of Agriculture and Rural Development (MARD) has granted licenses to four genetically modified (GM) corn varieties to be used for both human consumption and animal feed.
Scientists Evaluate Insect Resistant Plants Expressing Spider Venom Toxin (Hvt)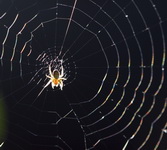 Spiders produce peptide ω-Hexatoxin-Hv1a (Hvt), a venom toxin with proven insecticidal properties against arthropods belonging to orders Lepidoptera, Diptera, and Orthroptera. The gene coding for Hvt has been transferred into cotton and tobacco to develop plants with resistance to lepidopteran pests. Researchers from National Institute for Biotechnology and Genetic Engineering (NIBGE), Pakistan and partners assessed the expression of the ω-HXTX-Hv1a gene in transgenic plants, and the toxicity of plant-expressed and purified Hvt on target lepidopteran insects and on several non-target species. Insect resistant cotton (Bollgard II) plants were included in the study as comparators.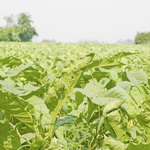 Ebola virus causing hemorrhagic fever is fast spreading in some areas of Africa since December 2013 leading to over 1,000 deaths. Thus, scientists are speeding up the development of drugs and vaccines that could end the outbreak.

A biweekly update on gene editing research, regulations, and impact
produced by ISAAA Inc.

A monthly update on gene drive research and development provided by ISAAA in collaboration with the Outreach Network for Gene Drive Research
Biotech Updates is a weekly newsletter of ISAAA, a not-for-profit organization. It is distributed for free to over 22,000 subscribers worldwide to inform them about the key developments in biosciences, especially in biotechnology. Your support will help us in our mission to feed the world with knowledge. You can help by donating as little as $10.