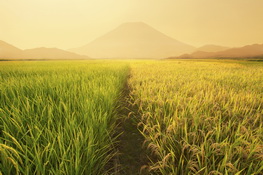 The leaders of the UN Food and Agriculture Organization (FAO) and UN World Food Programme (WFP) have applauded U.S. President Barack Obama for signing the Global Food Security Act (GFSA). The GFSA supports initiatives that focus on developing agriculture, assisting small-scale food producers, and improving nutrition.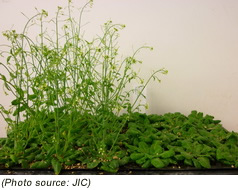 Scientists at the John Innes Centre (JIC) have uncovered a previously unknown step in the process of vernalization, which links an important gene responsible for flowering time to the proteins that regulate it.
Researchers are constantly tinkering with plant breeding strategies to further improve the development of new high-yielding, stress-tolerant cereal varieties.
NEWS FROM AROUND THE WORLD

PLANT

RESEARCH HIGHLIGHTS

News Archive | Translations

A biweekly update on gene editing research, regulations, and impact
produced by ISAAA Inc.

A monthly update on gene drive research and development provided by ISAAA in collaboration with the Outreach Network for Gene Drive Research
Biotech Updates is a weekly newsletter of ISAAA, a not-for-profit organization. It is distributed for free to over 22,000 subscribers worldwide to inform them about the key developments in biosciences, especially in biotechnology. Your support will help us in our mission to feed the world with knowledge. You can help by donating as little as $10.