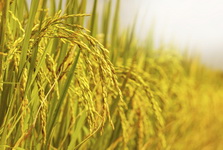 Swedish University of Agricultural Sciences researcher Chuanxin Sun and team from different institutions developed rice plants producing higher yields and lesser greenhouse-gas (GHG) emissions. The results of their study were published in Nature.
More than a hundred farmers and agriculture stakeholders from the Cagayan Valley region of the Philippines affirmed their support for Bt eggplant during the Public Dialogue on Bt Eggplant held on July 22, 2015 at the Department of Agriculture's (DA) Cagayan Valley Regional Experiment Station in Isabela.
U.S. House of Representatives Passes Safe and Accurate Food Labeling Act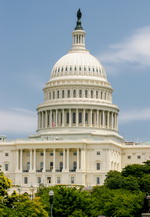 The U.S. House of Representatives passed the Safe and Accurate Food Labeling Act of 2015 with a 275-150 vote on July 23, 2015. The following day, the bill was received in the Senate. The Act states that the Food and Drug Administration must allow, but not require, GMO food to be labeled as GMO. Once passed as a law, it will set up a harmonized, science-based, voluntary food labeling standard.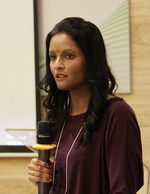 A special feature on Women in Biotechnology Law and Regulation was published by Mary Ann Liebert, Inc. as part of their Biotechnology Law Report. This is the first of the series listing the key women with significant contributions in the fields of biotechnology law and regulation.

A biweekly update on gene editing research, regulations, and impact
produced by ISAAA Inc.

A monthly update on gene drive research and development provided by ISAAA in collaboration with the Outreach Network for Gene Drive Research
GM APPROVAL UPDATES
Brazil approved the wheat event HB4 for commercial cultivation.
The Philippines approved the eggplant event EE-1 for cultivation
The USA approved the canola event MON94100 for food and feed.
Nigeria approved the wheat event HB4 for food and feed.
The USA approved the corn event MON87429 for food and feed.

Ghana approved the cowpea event AAT709A for food, feed, and cultivation.
Biotech Updates is a weekly newsletter of ISAAA, a not-for-profit organization. It is distributed for free to over 22,000 subscribers worldwide to inform them about the key developments in biosciences, especially in biotechnology. Your support will help us in our mission to feed the world with knowledge. You can help by donating as little as $10.