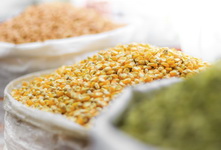 Two genetically modified (GM) crops have received endorsements to be approved for import in the European Union. The European Food Safety Authority (EFSA) have deemed the herbicide tolerant GM soybean Mon87708 × Mon89788 and the herbicide tolerant GM maize NK603 × T25 safe for food or feed use. In its scientific opinion, EFSA said that both crops are as safe as their non-GM comparators and non-GM conventional maize varieties with respect to potential effects on human and animal health and the environment in the context of its scope.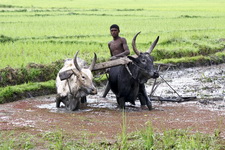 Why is there show adoption of GM crops in Africa? Dr. Jennifer Thomson, Professor of Molecular Biology from the University of Cape Town in South Africa provide reasons in an article published on The Conservation.

A biweekly update on gene editing research, regulations, and impact
produced by ISAAA Inc.

A monthly update on gene drive research and development provided by ISAAA in collaboration with the Outreach Network for Gene Drive Research
Biotech Updates is a weekly newsletter of ISAAA, a not-for-profit organization. It is distributed for free to over 22,000 subscribers worldwide to inform them about the key developments in biosciences, especially in biotechnology. Your support will help us in our mission to feed the world with knowledge. You can help by donating as little as $10.