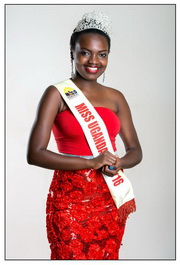 Miss Uganda 2015/2016, Zahara Nakiyaga, impressed judges and the public with her answer when asked about genetically modified organisms (GMOs). This was during the crowning of Miss Uganda 2015/2016 last July. Questions on agriculture dominated the final round of adjudication, and the GMO question was directed to the eventual winner. Miss Nakiyaga's response on GMOs was positive and spot-on, something unusual with socialites' pronouncement on the subject in Uganda. She mentioned that, "GMOs are genetically modified organisms made from joining DNAs of plants to produce more resistant and long lasting crops."
Targeted Increase of Naturally Occurring Sugar Improves Yield of Drought Affected Corn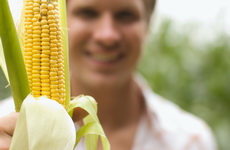 Genetically altering the amounts of a naturally occurring sugar can substantially improve the yield of drought affected corn, according to the results of a collaborative project between Syngenta and Rothamsted Research. Syngenta scientists introduced a single transgene to alter the amounts of trehalose 6-phosphate (T6P), a naturally occurring sugar in corn plants. The plants were evaluated over several years in corn fields in North and South America. The results showed that corn under none or mild drought, increased in yield between 9% and 49%, and corn under severe drought increased in yield between 31% and 123%.
The Crop Biotech Update is a weekly newsletter of ISAAA, a non-for-profit organization. The CBU is distributed for free to over 23,000 subscribers worldwide to inform them about the key developments in biosciences, especially in agricultural biotechnology. Your support will help us in our mission to feed the world with knowledge. You can help by donating as little as $10.