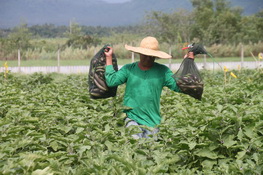 In a unanimous decision, the Philippines Supreme Court on Tuesday, July 26, 2016, reversed its December 2015 ruling, which temporarily stopped the field testing, propagation, commercialization, and importation of genetically modified organisms (GMOs) in the country.
Uganda's President Calls for Adoption of GM Crops in the Country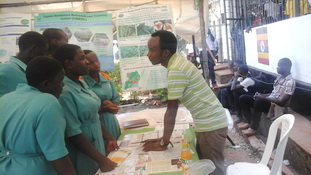 While officially opening the 24th edition of the Annual National Agricultural and Trade Show on July 14, 2016, President Yoweri Museveni analyzed what confuses Ugandans about GM technology, which involves transferring genes from one plant into another plant of economic interest, and to impart better qualities in the crop. He further called upon parliament to pass the National Biotechnology and Biosafety Bill into law to allow Ugandan farmers gain access to GM crops.
Evaluation of Economic and Environmental Impacts of a Global GMO Ban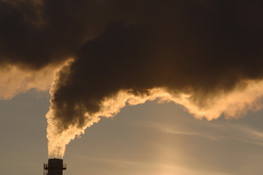 Researchers from Purdue University investigated the global economic and greenhouse gas (GHG) emission impacts of
GM crops
by modeling two counterfactual scenarios and assessing them apart and in combination. The first scenario explored the effect of global GMO ban, while the second one modelled the effect of increased GMO penetration with specific focus on the impact on price, welfare, and GHG emissions linked to
GM technologies
.
Results showed that food prices might increase from 0.27 to 2.2 percent, depending on the region. Total welfare losses linked to GM technology ban may sum up to $9.75 billion. Aside from economic effects of loss of important
biotech traits
, environmental effects can also take place. Full environmental analysis was not conducted in the study, but possible land use change due to loss of GMO traits and GHG emissions were analyzed. It was predicted that a significant increase in GHG emissions will occur if GMO technology is banned.
Download a copy of the paper in
AgEcon
.

A biweekly update on gene editing research, regulations, and impact
produced by ISAAA Inc.

A monthly update on gene drive research and development provided by ISAAA in collaboration with the Outreach Network for Gene Drive Research
GM APPROVAL UPDATES
Brazil approved the wheat event HB4 for commercial cultivation.
The Philippines approved the eggplant event EE-1 for cultivation
The USA approved the canola event MON94100 for food and feed.
Nigeria approved the wheat event HB4 for food and feed.
The USA approved the corn event MON87429 for food and feed.

Ghana approved the cowpea event AAT709A for food, feed, and cultivation.
Biotech Updates is a weekly newsletter of ISAAA, a not-for-profit organization. It is distributed for free to over 22,000 subscribers worldwide to inform them about the key developments in biosciences, especially in biotechnology. Your support will help us in our mission to feed the world with knowledge. You can help by donating as little as $10.