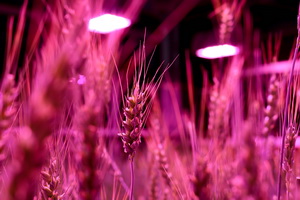 Speed breeding, together with other state-of-the art technologies such as gene editing, is the best way to develop a pipeline of new crops. This is according to an article in Nature Biotechnology authored by geneticists from the University of Queensland, Australia.
27,000 Farmers in Bangladesh Reap the Benefits of Bt Brinjal Due to Strong Political Support
Grown by an estimated 150,000 resource-poor farmers on 51,000 ha throughout Bangladesh, brinjal is the second-most important vegetable in the country. However, the prevalence of the eggplant fruit and shoot borer or EFSB (Leucinodes orbonalis) continues to plague eggplant production and has also caused severe economic damage. Farmers regularly spray broad-spectrum insecticides 2-3 times a week or even twice a day to control the insect, making the fruit unfit for consumption.
Researchers Develop Better CRISPR-Cas9 Using GFP Tagged Protoplasts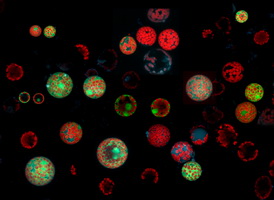 CRISPR-Cas9 is a popular method used to edit genes in various organisms. However, the system may not work properly in the presence of complex high ploidy genomes and inefficient or poorly controlled CRISPR-Cas9 delivery to cells with regenerative potential. Thus, experts from the University of Copenhagen aimed to improve the system's efficiency using Fluorescence Activated Cell Sorting (FACS) of protoplasts. The results are published in BMC Biotechnology.

A biweekly update on gene editing research, regulations, and impact
produced by ISAAA Inc.

A monthly update on gene drive research and development provided by ISAAA in collaboration with the Outreach Network for Gene Drive Research
GM APPROVAL UPDATES
Brazil approved the wheat event HB4 for commercial cultivation.
The Philippines approved the eggplant event EE-1 for cultivation
The USA approved the canola event MON94100 for food and feed.
Nigeria approved the wheat event HB4 for food and feed.
The USA approved the corn event MON87429 for food and feed.

Ghana approved the cowpea event AAT709A for food, feed, and cultivation.
Biotech Updates is a weekly newsletter of ISAAA, a not-for-profit organization. It is distributed for free to over 22,000 subscribers worldwide to inform them about the key developments in biosciences, especially in biotechnology. Your support will help us in our mission to feed the world with knowledge. You can help by donating as little as $10.