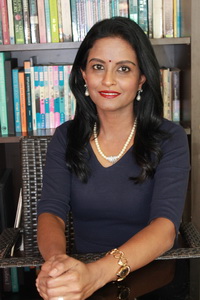 The International Service for the Acquisition of Agri-biotech Applications (ISAAA) announces the appointment of Dr. Mahaletchumy Arujanan as the new ISAAA Global Coordinator.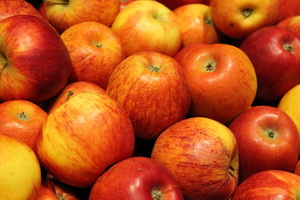 The United States Food and Drug Authority (FDA) has completed its voluntary review on the Arctic® Fuji Apple, according to Okanagan Specialty Fruit Inc. (OSF). OSF received FDA's notice of review completion on April 26, 2019. They said that this is the last step in the regulatory process that the Arctic® Fuji needs to officially join the commercial orchards, along with Arctic® Golden and Arctic® Granny apples which were previously approved in 2015.
Dialogue is key in improving public perceptions on genetically modified (GM) crops. This emerged during Kenya's first national dialogue on GM crops held on April 24, 2019 at the University of Nairobi.
Experts Develop a Haploid-Inducer Mediated Genome Editing System for Faster Maize Breeding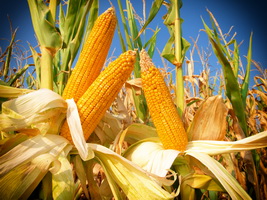 Crop breeding programs aim to develop pure inbred lines with several favorable characteristics. Doubled haploid (DH) and genome editing with CRISPR-Cas9 are two powerful tools in crop breeding. However, both techniques fall short for rapid development of pure elite lines with integrated desired traits. Thus, Chinese Academy of Agricultural Sciences researchers developed a Haploid-Inducer Mediated Genome Editing (IMGE) approach, which uses a maize haploid inducer line carrying a CRISPR-Cas9 cassette targeting for a desired traits to pollinate an elite maize inbred line and to generate genome-edited haploids in the elite maize background. Through this new approach, homozygous pure DH lines with the desired trait could be generated in just two generations, avoiding the long procedure of repeated crossing and backcrossing done in conventional breeding.

A biweekly update on gene editing research, regulations, and impact
produced by ISAAA Inc.

A monthly update on gene drive research and development provided by ISAAA in collaboration with the Outreach Network for Gene Drive Research
GM APPROVAL UPDATES
Brazil approved the wheat event HB4 for commercial cultivation.
The Philippines approved the eggplant event EE-1 for cultivation
The USA approved the canola event MON94100 for food and feed.
Nigeria approved the wheat event HB4 for food and feed.
The USA approved the corn event MON87429 for food and feed.

Ghana approved the cowpea event AAT709A for food, feed, and cultivation.
Biotech Updates is a weekly newsletter of ISAAA, a not-for-profit organization. It is distributed for free to over 22,000 subscribers worldwide to inform them about the key developments in biosciences, especially in biotechnology. Your support will help us in our mission to feed the world with knowledge. You can help by donating as little as $10.