108 Million People Face Severe Acute Food Insecurity – Report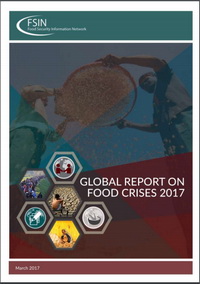 Amidst massive and collective efforts of international organizations to address food challenges, around 108 million people in 48 food-crisis countries are at risk or were in severe acute food insecurity in 2016, according to the Global Report on Food Crises 2017. These data show a significant increase from 80 million people in 2015. The results of the report were computed using several measurement methodologies and were produced through the collaboration between the European Union and USAID/FEWSNET, regional food security institutions together with UN agencies including the Food and Agriculture Organization, the World Food Programme, and UNICEF.




The dramatic increase in food-crisis individuals reflects the trouble that they face in terms of accessing food due to conflict, record-high food prices in local markets, and extreme weather conditions such as

drought

and erratic rainfall caused by El Niño. In 9 out of 10 worst humanitarian crises, civil conflict was found to be the driving force, indicating a strong link between peace and food security.




Read the

report

for more details.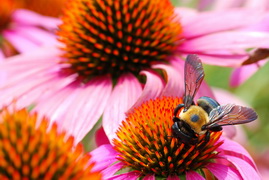 An international study led by the University of British Columbia (UBC) evaluated the spread of genetically modified (GM) organisms to non-modified crops to figure out how far GM pollen travels, and develop accurate tools to estimate it.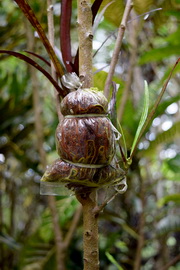 Rutgers University researchers led by Pal Maliga reported that grafted plants exchange mitochondria, the powerhouse of the cells which contain their own genomes. Furthermore, when the whole mitochondria from one plant get into the cells of another, they combine their DNA with that of the existing mitochondria. These findings, published in PNAS, show that farmers from all over the world who graft plants have been doing unintentional genetic engineering.
Review of the Impacts of Genome Editing Techniques in Plants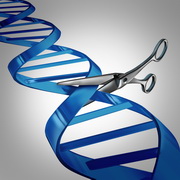 Genome editing has evolved from the use of chemical and physical mutagenic agents capable of altering DNA sequences to biological tools. The advent of these biological tools, such as ZFNs, TALENs, ODMs and CRISPR-Cas9 has further advanced the understanding of mutagenesis such that mutations can now be performed in a precise and directed manner resulting in gene knock-outs and knock-ins.

A biweekly update on gene editing research, regulations, and impact
produced by ISAAA Inc.

A monthly update on gene drive research and development provided by ISAAA in collaboration with the Outreach Network for Gene Drive Research
GM APPROVAL UPDATES
Brazil approved the wheat event HB4 for commercial cultivation.
The Philippines approved the eggplant event EE-1 for cultivation
The USA approved the canola event MON94100 for food and feed.
Nigeria approved the wheat event HB4 for food and feed.
The USA approved the corn event MON87429 for food and feed.

Ghana approved the cowpea event AAT709A for food, feed, and cultivation.
Biotech Updates is a weekly newsletter of ISAAA, a not-for-profit organization. It is distributed for free to over 22,000 subscribers worldwide to inform them about the key developments in biosciences, especially in biotechnology. Your support will help us in our mission to feed the world with knowledge. You can help by donating as little as $10.