Kenyan Government Banks on Bt Cotton to Revive Textile Industry
The Kenyan government is banking on adoption of Bt cotton to revive the textiles and apparel industry and increase the contribution of the manufacturing sector to the country's GDP from the current 9.5 percent to 15 percent by 2022. Speaking during a national biotechnology stakeholders' luncheon, adviser on textile value chain at the Ministry of Industry, Trade and Cooperatives Mr. Rajeev Arora said the industry provides a great opportunity for realizing the Big Four Agenda, a government's action plan aimed at accelerating the country's economic growth in the next five years. A cotton taskforce formed in July 2017 was mandated to implement an ambitious roadmap for the introduction of Bt cotton and high-yielding hybrids between 2017-2022.
Engineers Discover Bacterium for Greener and Cheaper Biofuel Production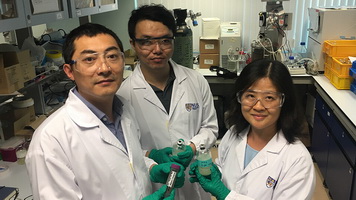 A research team from the National University of Singapore (NUS) has discovered how to isolate and harness a naturally occurring bacterium from mushroom crop residue that could be a new key for biofuel production. The bacterium, Thermoanaerobacterium thermosaccharolyticum TG57, was first discovered and cultured in 2015 by the research team. When added to cellulose, the bacterium can directly convert cellulose into biobutanol, which can be a replacement for petrol.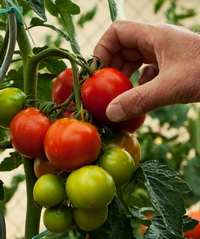 Developing tomato plants with enhanced lycopene levels aims to utilize the positive effects of lycopene on tomato fruits' visual and nutritional properties. Hence, the team of Xindi Li of the China Agricultural University aimed to increase lycopene levels in tomato using CRISPR-Cas9. The team hoped to improve the accumulation of lycopene by using CRISPR-Cas9 to knockdown genes associated with the carotenoid metabolic pathway.

A biweekly update on genome editing research, regulations, and impact
produced by ISAAA Inc.

A monthly update on gene drive research and development provided by ISAAA in collaboration with the Outreach Network for Gene Drive Research
GM APPROVAL UPDATES
Brazil approved the wheat event HB4 for commercial cultivation.
The Philippines approved the eggplant event EE-1 for cultivation
The USA approved the canola event MON94100 for food and feed.
Nigeria approved the wheat event HB4 for food and feed.
The USA approved the corn event MON87429 for food and feed.

Ghana approved the cowpea event AAT709A for food, feed, and cultivation.
Biotech Updates is a weekly newsletter of ISAAA, a not-for-profit organization. It is distributed for free to over 22,000 subscribers worldwide to inform them about the key developments in biosciences, especially in biotechnology. Your support will help us in our mission to feed the world with knowledge. You can help by donating as little as $10.