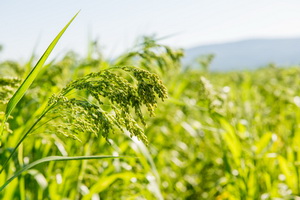 A research team led by Dr. Zhang Heng and Dr. Zhu Jiankang from Shanghai Center for Plant Stress Biology of Chinese Academy of Sciences has sequenced the genome of broomcorn millet. Broomcorn millet is the most water-efficient cereal and one of the earliest domesticated plants.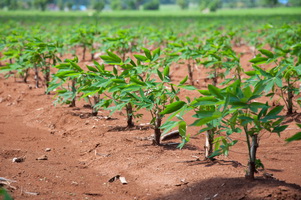 Iron-deficiency anemia impacts the immune system of children, causing stunted growth and impared cognitive development. One of the strategies to combat this health problem is the biofortification of staple food through biotechnology tools. Researcher Narayanan Narayanan from Donald Danforth Plant Science Center and colleagues developed biofortified cassava with higher levels of iron as reported in Nature Biotechnology.
Agrobacterium-delivered CRISPR-Cas9 System for Genome Editing of Wheat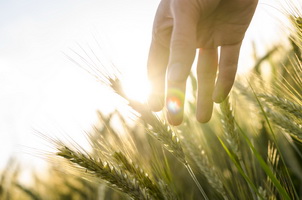 Researchers have been using the CRISPR-Cas9 system to edit the genomes of important crops such as wheat. Despite the tractability in designing this system, the efficacy of the tool is also dependent on the DNA delivery method. The most common delivery method is biolistics based transformation but due to the high frequency of gene silencing linked with high copy transgenes and low edit rate in wheat, a large population of transgenic plants are needed for recovery of desired mutations. This led Zhengzhi Zhang from the University of Missouri and team to develop an Agrobacterium-delivered CRISPR-Cas9 system in wheat.

A biweekly update on gene editing research, regulations, and impact
produced by ISAAA Inc.

A monthly update on gene drive research and development provided by ISAAA in collaboration with the Outreach Network for Gene Drive Research
Biotech Updates is a weekly newsletter of ISAAA, a not-for-profit organization. It is distributed for free to over 22,000 subscribers worldwide to inform them about the key developments in biosciences, especially in biotechnology. Your support will help us in our mission to feed the world with knowledge. You can help by donating as little as $10.