Ethiopia is ready to commercialize Bt cotton in two years, according to Dr. Endale Gebre, director of the agricultural biotechnology unit in the Ethiopian Agricultural Research Institute. He explained that the confined field trial of Bt cotton in their country is currently in the final stage. The trials have been conducted for four years, testing four varieties of Bt cotton from India and Sudan. He added that the results of the field trial will determine the impact of Bt cotton on yield, bollworm infestation, herbicide-use, and other farm inputs.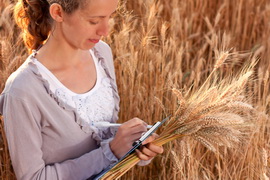 Genome editing techniques, such as CRISPR/Cas9 system, can achieve transgene-free gene modifications and is expected to generate a wide range of plants. However, the public perception against GMOs suggests that people will initially be hesitant to accept these plants.
NEWS FROM AROUND THE WORLD

PLANT

RESEARCH HIGHLIGHTS

News Archive | Translations

A biweekly update on gene editing research, regulations, and impact
produced by ISAAA Inc.

A monthly update on gene drive research and development provided by ISAAA in collaboration with the Outreach Network for Gene Drive Research
Biotech Updates is a weekly newsletter of ISAAA, a not-for-profit organization. It is distributed for free to over 22,000 subscribers worldwide to inform them about the key developments in biosciences, especially in biotechnology. Your support will help us in our mission to feed the world with knowledge. You can help by donating as little as $10.