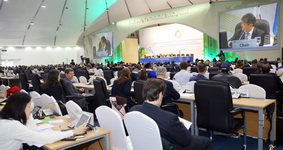 Governments participating in the United Nations meeting on safe use of living modified organisms (LMOs) have agreed on several actions to move forward the implementation of the Cartagena Protocol on Biosafety to the Convention on Biological Diversity as a tool for the safe transfer, handling, and use of LMOs. One of the highlights in the meeting was a decision inviting governments and other stakeholders to use the Guidance on Risk Assessment of Living Modified Organisms in actual cases of risk assessment and as a tool for capacity-building activities in risk assessment. It was also agreed that an improved version of the Guidance will be available in the 8th meeting of the Parties in 2016.
Agricultural Innovations Can Help African Farmers Compete, Says Report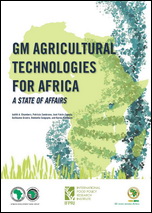 A new report released by the African Development Bank (AfDB) and the International Food Policy Research Institute (IFPRI) says that Africa needs to embrace agricultural innovations to be able to compete globally. The report, GM agricultural technologies for Africa: A state of affairs collects current information on the status of biotechnology in Africa with an emphasis on GM crops, and assesses the opportunities offered by and constraints on adoption.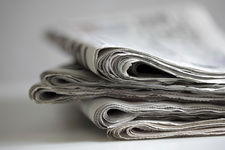 China's government launched a media campaign on biotech crops to address misinformation about the technology. According to the Chinese agriculture ministry, they would try to educate the public on biotechnology through television, newspapers, and the Internet.
NEWS FROM AROUND THE WORLD

RESEARCH HIGHLIGHTS

News Archive | Translations

A biweekly update on genome editing research, regulations, and impact
produced by ISAAA Inc.

A monthly update on gene drive research and development provided by ISAAA in collaboration with the Outreach Network for Gene Drive Research
The Crop Biotech Update is a weekly newsletter of ISAAA, a not-for-profit organization. The CBU is distributed for free to over 23,000 subscribers worldwide to inform them about the key developments in biosciences, especially in agricultural biotechnology. Your support will help us in our mission to feed the world with knowledge. You can help by donating as little as $10.