Study Finds Molecular Mechanism in Plant Translational Activity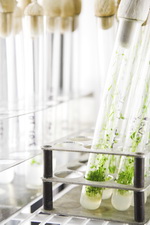 Researchers from North Carolina State University (NCSU) show how plants handle at the molecular level, the release of ethylene, an important gaseous stress hormone that regulates plant growth and stimulates fruit ripening process. Plant geneticists Anna Stepanova and Jose Alonso show that ethylene triggers a process that begins, but doesn't complete gene expression, one of the cell's most basic functions.
The President of Uganda, H.E. Yoweri Museveni, has asked Members of Uganda's Parliament (MPS) to "modernize their thinking" towards new scientific innovations and technologies, including modern biotechnology. This statement was made during the World Food Day celebration at the National Agricultural Research Organization's Zonal Agricultural Research and Development Institute in Rwebitaba, Kabarole district on October 16, 2015.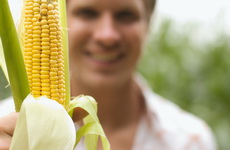 The USDA Animal and Plant Health Inspection Service has deregulated the biotech corn event MON 87411 (glyphosate tolerant and rootworm resistant). The decision is based on the assessment that corn is not harmful to agricultural crops, environment, or other crops. Importation of MON 87411 corn seeds, other propagative material, and grain for consumption will still be subject to APHIS foreign quarantine regulations.

A biweekly update on gene editing research, regulations, and impact
produced by ISAAA Inc.

A monthly update on gene drive research and development provided by ISAAA in collaboration with the Outreach Network for Gene Drive Research
Biotech Updates is a weekly newsletter of ISAAA, a not-for-profit organization. It is distributed for free to over 22,000 subscribers worldwide to inform them about the key developments in biosciences, especially in biotechnology. Your support will help us in our mission to feed the world with knowledge. You can help by donating as little as $10.