New Resource Shows Half of Biotech Crops Research is Independent
August 27, 2014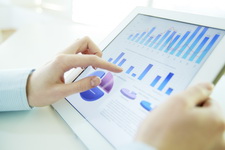 Biology Fortified, Inc. (Biofortified), a non-profit organization devoted to provide factual information and fostering discussion about issues in biology, launched a new project the Genetic Engineering Risk Atlas (GENERA). GENERA is a searchable database of peer-reviewed research on the relative risks of biotech crops. GENERA's website (http://genera.biofortified.org/) is currently available for public beta test, containing 400 out of over 1,200 studies on biotech crops.
Genetic Literacy Project (GLP), another source of information about genetics and biotechnology from plants and human, developed an infographic based on preliminary data available at GENERA. The infographics focused on answering the following questions: Where is the government-funded research happening? Are GMOs safe?
Results showed that out of the initial 400 randomly-selected studies posted in GENERA, half are funded entirely by government agencies and independent nonprofit organizations. The government-funded research was evident at the global scale, present in different regions of the world. This information debunks the common perception that GM crops are developed in private, U.S.-based laboratories.
For more details, read http://genera.biofortified.org/wp/wp-content/uploads/2014/08/GENERA_beta_PR.pdf. Download GLP's infographics at http://genera.biofortified.org/wp/genetic-literacy-project-makes-infographics-from-genera
The Crop Biotech Update is a weekly newsletter of ISAAA, a not-for-profit organization. The CBU is distributed for free to over 23,000 subscribers worldwide to inform them about the key developments in biosciences, especially in agricultural biotechnology. Your support will help us in our mission to feed the world with knowledge. You can help by donating as little as $10.
See more articles:

News from Around the World

Research Highlights

Beyond Crop Biotech

From the BICs

Announcements

Resources


Read the latest:


Subscribe to CBU: