FAO and WHO Release Report on Food Safety Aspects of Cell-based Food Products
May 10, 2023
As the world continues to face the demands of a growing population and the challenges to agricultural production brought by climate change, pests, and diseases, more people are looking to reduce their consumption of animal products and turn to alternative protein sources. Cell-based foods are now being looked at globally as an alternative protein source.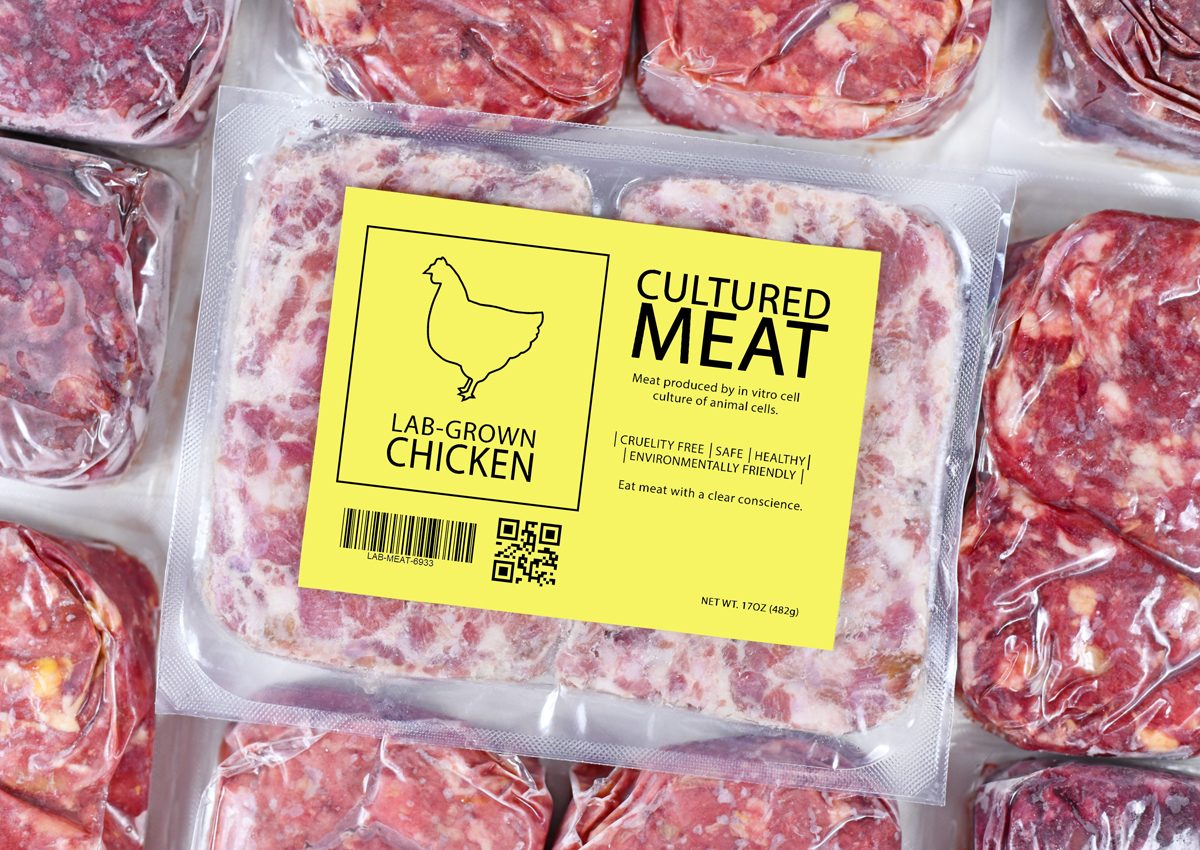 Some countries, including Singapore and the United States, have already introduced cell-based food products. According to the United Nations Food and Agriculture Organization (FAO), there are currently more than 100 companies around the world that are developing cell-based food products, with some ready for commercial release and awaiting approval.
As the production of these cell-based food products continues to expand, addressing their safety becomes more urgent. Thus, the FAO, together with the World Health Organization (WHO), released the first-ever global report on the food safety of cell-based food products to provide a scientific basis that could be used in establishing regulatory frameworks and effective systems that will ensure the safety of these products. With the published report, the FAO and WHO sought to identify potential food safety implications before cell-based food products become available to consumers in various markets.
"Food Safety Aspects of Cell-based Foods" includes a literature synthesis of relevant terminology issues, principles of cell-based food production processes, and the global landscape of regulatory frameworks for cell-based food production. The document also includes case studies from Israel, Qatar, and Singapore to highlight different scopes, structures, and contexts surrounding their regulatory frameworks for cell-based food. The document also gets its core and foundation from the FAO-led Expert Consultation, where comprehensive food safety hazard identification was conducted.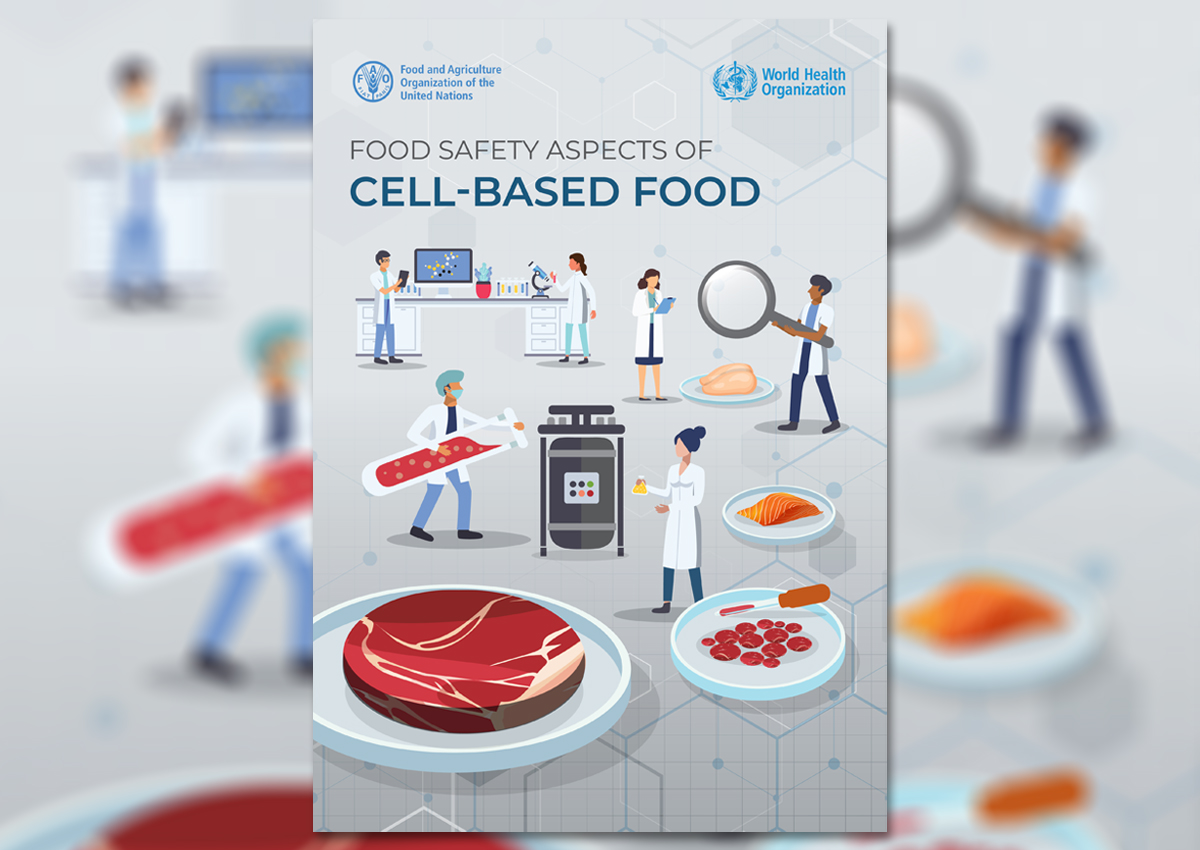 During the Expert Consultation, all potential hazards were discussed in the four stages of cell-based food production, namely: 1) cell-sourcing; 2) cell growth and production; 3) cell harvesting; and 4) food processing. The experts agreed that while many hazards are already well known and existing equally as well in conventionally produced food, the focus may need to be put on the specific materials, inputs, ingredients (including potential allergens), and equipment that are more unique to cell-based food production.
The country case studies highlight the following:
Israel: While there are no currently approved cell-based products in Israel, there are 13 cell-based food start-up companies in various stages of development and scaling up. These start-ups produce cell-based products, including various types of meat, poultry, fish, and other types of seafood. These start-ups are getting attention away from established, traditional food manufacturers in Israel and abroad. The National Food Service within the MOH is the regulatory agency responsible for developing food standards and regulations related to food placed on the market in Israel. The pre-approval process of novel foods, including cell-based food products, falls within the mandate of the NFS. The process includes discussions with the novel food committee that considers the different safety aspects of such foods. The NFS is now designing public surveys to study the public's acceptance of cell-based food products and the effect labeling has on public perception. The possibility of not using the word "meat" to label cell-based products is also being considered.
Qatar: As of May 2022, Qatar, like most countries, has no official terminology to define what is known as a cell-based food. There are no commercially approved cell-based food products in Qatar, and the production of any cell-based food products will need all the necessary pre-market approvals. However, a factory for cell-based food production in the borders of the Qatar Free Zone was approved in 2021. Food safety regulation in Qatar is managed by many government agencies since there is no dedicated competent authority to do the task. While the development of a food safety authority as a single agency is still being considered, the development of a new food safety law is being evaluated by the supreme council.
Singapore: In Singapore, cell-based food is classified as alternative proteins derived from sources other than animal proteins, such as animal cells, plants, microorganisms (e.g., algae, fungi, bacteria), and insects. The Singapore Food Agency (SFA), the leading agency for food-related matters, has adopted the term "cultured meat" to describe products developed from animal cell cultures in bioreactors supplemented by culture media. To ensure the safety of novel foods such as cultured meat should be considered, SFA introduced the Novel Food Regulatory Framework in 2019, which requires novel food companies to conduct pre-market safety assessments for their products that do not have a history of being consumed as food. There is at least one cultured meat company that has successfully gone through this safety assessment process, and cultured meat is now available for sale commercially in Singapore at a restaurant and through a food delivery service. Several other companies are in discussions with SFA seeking approval for their cultured meat products.
For more details, download the FAO/WHO report Food Safety Aspects of Cell-based Food.
Science Speaks is ISAAA Inc.'s official blog. Weekly blog articles, authored by ISAAA writers, partners, and invited contributors, aim to help share, disseminate, and promote scientific knowledge and its vital role in achieving global agricultural sustainability and development. Your support to Science Speaks will help us achieve this goal. You can help us by donating as little as $10.